Duran Duran releases new single 'Anniversary'
|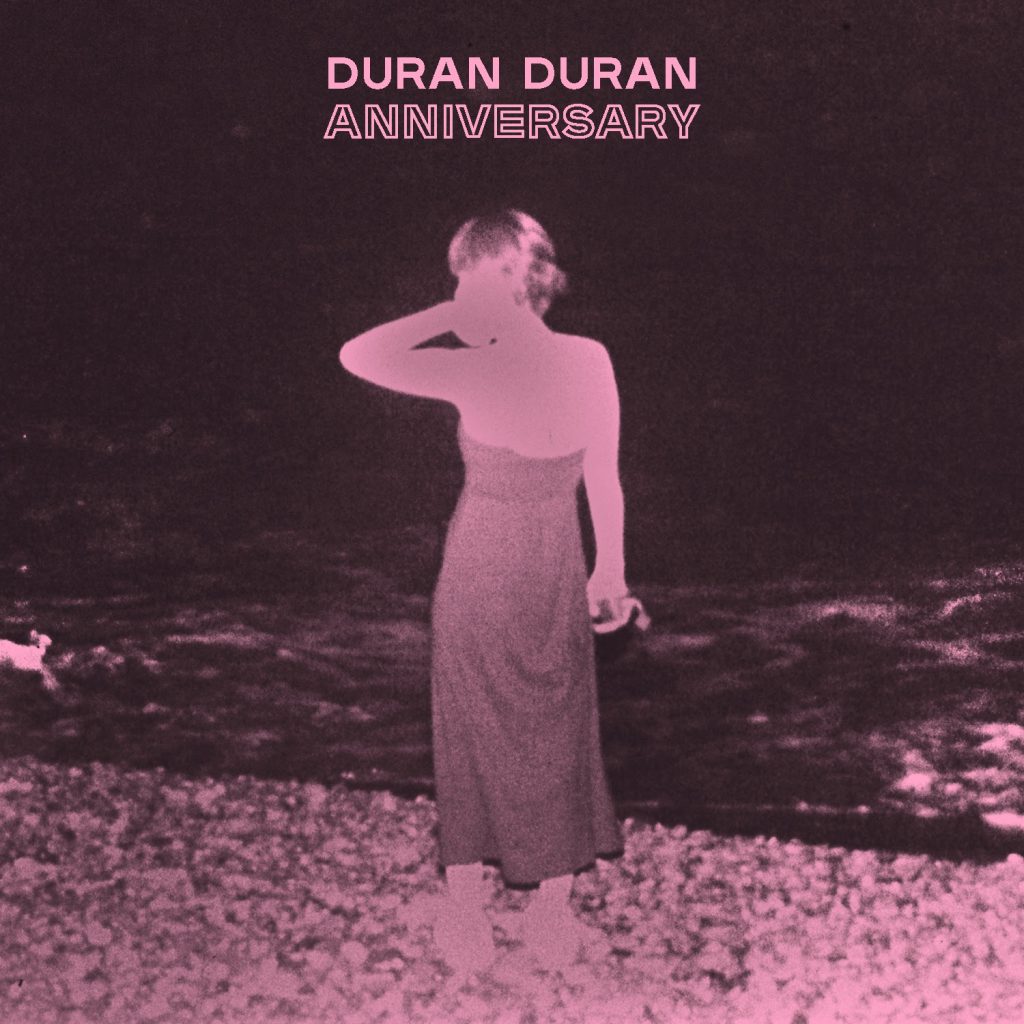 Today, Duran Duran share the anthemic "Anniversary", produced by the band along with British DJ/producer, Erol Alkan and the third song taken from their fifteenth studio album, "Future Past", set for global release on October 22 via Tape Modern for BMG.
"Anniversary" is Duran Duran at their exhilarating best and continues to show why they're still one of the most exciting and progressive bands on the planet. Celebrating their 40th anniversary this year, the song is sure to be a massive live favorite. Speaking from London, where they are rehearsing for a string of upcoming dates, Duran Duran bassist and founder member John Taylor said today: 'Anniversary is a special song for us. Obviously we were conscious of our own impending 40th anniversary of making music together, but we wanted the song's meaning to be inclusive in the broadest possible way. After playing and working together for so long, we very much appreciate what 'being together' and 'staying together' can really mean, it's not something we would have thought song worthy 40 years ago but we do today! It was also fun to build a track with hints of previous Duran hits, they're like Easter eggs, for the fans to find.'
The internationally acclaimed, multi-platinum, award-winning pop legends recently announced two intimate performances in their hometown of Birmingham, at the O2 Institute on 14th and 15th September 2021. The band will also be playing at the upcoming Global Citizen LIVE on September 25.
Enrolling the help of some of the most exciting names of the last 50 years, with "Future Past" Duran Duran has delivered yet another incredible genre-spanning piece of work that once again sets them apart from the pack. Working alongside British DJ / producer Erol Alkan and pioneering Italian composer / producer Giorgio Moroder, the band has enlisted the help of some of the most unexpected and inspiring names in pop – including multi-platinum Swedish hit-maker Tove Lo, 'Queen of Drill' Ivorian Doll, and Japan's CHAI on "More Joy!". In addition, Blur's Graham Coxon co-wrote and lends his guitar to several tracks on the record, and David Bowie's former pianist Mike Garson adds an exquisite sonic layer to album closer "Falling". The record, which was recorded across studios in London and LA over lockdown, also features long-time collaborator Mark Ronson who co-wrote and played on "Wing", and was mixed by Mark 'Spike' Stent.
Earlier this year, Duran Duran captivated American audiences with their spellbinding performance at the Billboard Music Awards where they debuted their single "Invisible" as well as classics, 'Notorious' and 'Hungry Like The Wolf,'. "Future Past" will be available on all digital platforms, as well as in a variety of physical formats: standard CD, cassette, a limited edition deluxe hardback book CD featuring three additional tracks, and colored vinyl.
---
Don't forget to follow our Spotify Playlist: