Sierra Leone's Kondi Band share new future disco single sparkles with funk undulations
|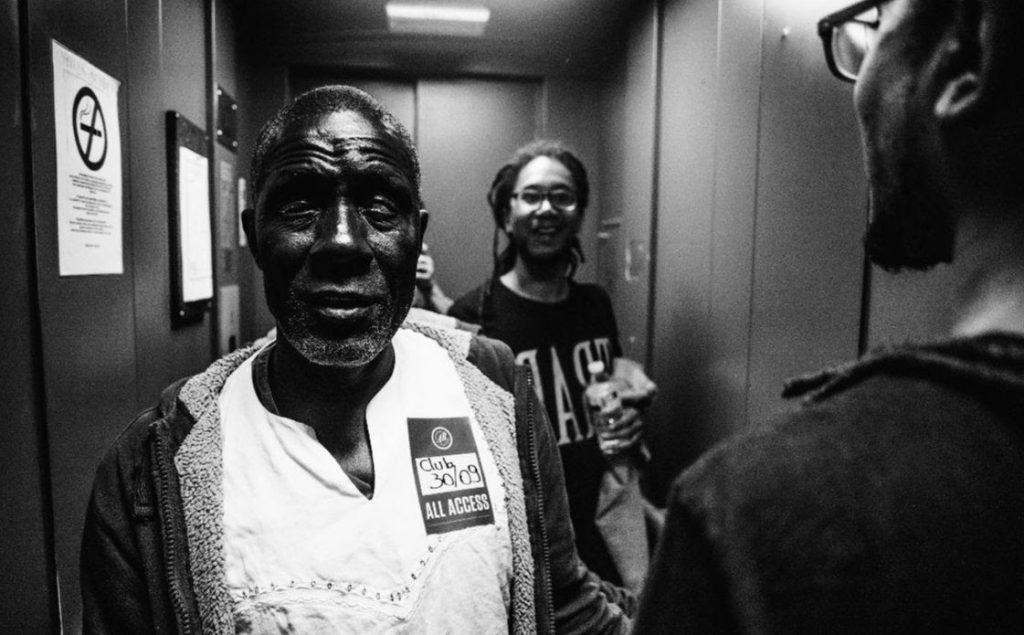 Out today, 1st September, Sierra Leone's Kondi Band share their latest single 'How Will It Be For Me In This World', taken from the eagerly anticipated second album 'We Famous', released on 24th September on Strut.
On new single 'How Will It Be For Me In This World', traditional rhythms meld with modern beats as Sorie Kondi's soulful voice and thumb piano lines drive a progressive dance number full of exquisite electronic textures, funky bass lines, and Chic-esque guitar rhythms.
Kondi Band is a collaboration between LA-based producer Chief Boima, London's Will LV and Sorie Kondi, a blind musical genius living in Freetown, Sierra Leone, playing a custom-made 15-pin thumb piano, the kondi.
This new track follows previous singles "It's God's World (So Don't Do Bad)", a future 4/4 dancefloor anthem featuring prolific L.A. beat scene leader, Sweatson Klank & "She Doesn't Love You' featuring Mariama Jalloh, an infectious slice of afro-pop.
Following on from their acclaimed Salone album in 2016 and the massive single 'Yeanoh', the new recordings further hone the group's unique fusions of Sorie Kondi's inimitable rich vocals and the kondi thumb piano with intricate dancefloor electronics, bringing in Afro-pop, dub effects and disco into their unique mix. The forthcoming album We Famous was gradually recorded over a period of four years with Sorie during breaks in touring in Belgium, Spain and Canary Islands with the main production collaboration honed between Chief Boima in Los Angeles and Will LV in London. The result is a varied and colourful set of tracks infusing Boima and Will's wide-ranging dancefloor influences.
---
Don't forget to follow our Spotify Playlist: