Maarja Kivi defiantly releases 'Victorious'
|
Maarja Kivi is better known to the general public by her stage name Marya Roxx. The Los Angeles native of Estonian singer became famous with the Estonian girl band Vanilla Ninja. Before the band took part in the Eurovision Song Contest in the Ukraine for Switzerland, Kivi left the group and started a solo career.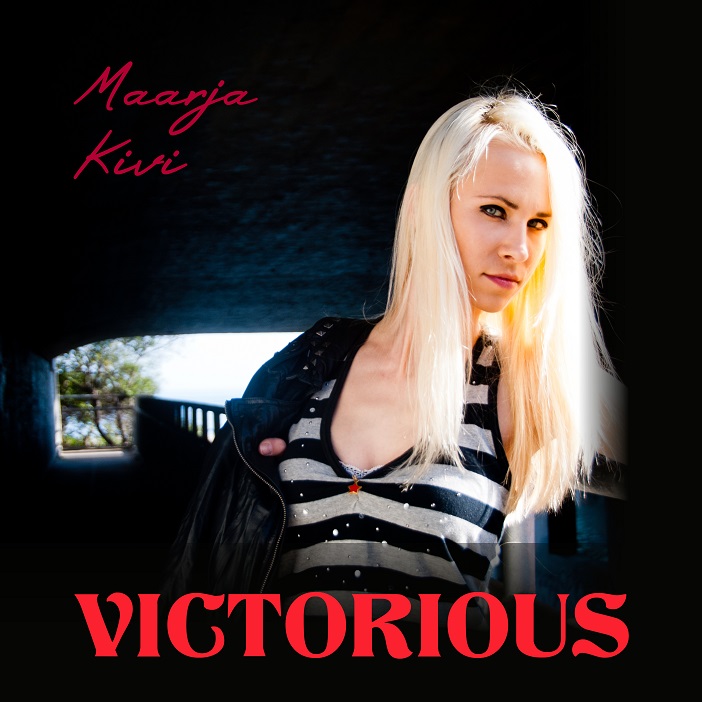 As with Vanilla Ninja, she was particularly successful in the German-speaking, Baltic and Scandinavian community, releasing debut album 'Payback Time' in 2008, produced by Kevin Shirley. The hard rock album did quite well in the scene, with singles like '21 ?! ','Oh Yeah', 'Roxx' and Clawfinger cover 'Nothing Going On'. As Marya Roxx she toured extensively, with band members such as former Anthrax guitarist Paul Crook, Scott Metaxas and Jim Roe. In 2011 she moved with her family to Los Angeles and continued what she was doing. Going album 'Land of Dreams' from 2015 was the last album before she retired from the rock scene for a while to devote herself to her family.
Now Maarja is back, under her own name, so as not to be confused with her rock past. As Maarje Kivi, the singer returns in the direction of how she once started. Eurovision Song Contest-like songs, of which 'Victorious' is the first single. It fits perfectly in the Eurovision pop style of 'Euphoria', for example, with which Swedish Loreen won the Eurovision Song Contest in 2012. With 'Victorious', Maarja clearly shows that she is ready to participate in the festival herself in the coming years, after she was the audience winner in 2003 with Vanilla Ninja at Eurolaul, the Estonian preliminary round of the Eurovision. 'Victorious' is tasty, very tasty.
---
Don't forget to follow our Spotify Playlist: