The Killers – Pressure Machine
|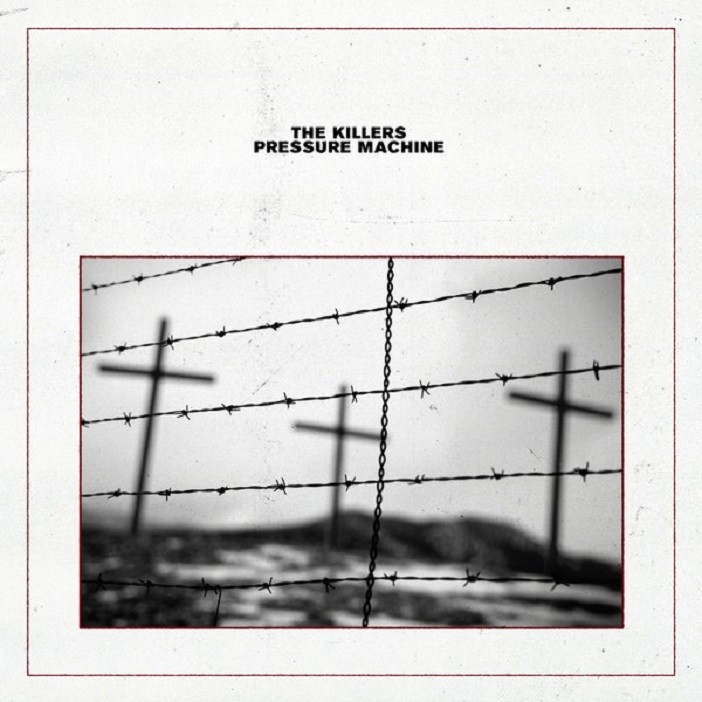 It is their seventh album in their 19-year career, 'Pressure Machine'. Not an extremely high ratio for a rock band, but the albums of The Killers are well put together in terms of quality. The only downside to this count is that the previous album, 'Imploding the Mirage', was only released last year. Is 'Pressure Machine' too fast? In any case, the album is the return of guitarist Dave Keuning, who was missing on 'Imploding the Mirage' due to a break.
The answer to the question is easy to answer. No, The Killers didn't just release an extra album because of the lack of performances. Not just like that, because 'Pressure Machine' is simply very well put together, as we are used to from the band. No, the album will not achieve a top ranking in all regions, but in terms of success, The Killers are less popular in not-native English-speaking countries such as Great Britain, Ireland, Australia, Canada, the United States and New Zealand, where almost every album of the band reaches the top 5. Would they not understand something due to the lack of knowledge of the English language?
Like its predecessor, the album was co-produced by the band, Shawn Everett and Jonathan Rado (of Foxygen). As a result, the album guarantees quality, although 'Pressure Machine' has one very big shortcoming: it doesn't really contain a hit single. Not meant to be disrespectful, 'Pressure Machine' consists entirely of album tracks, if you can still speak of that in the digital age. Good songs, which are well composed, but unfortunately do not stick after one or two listening sessions. And that is something that is needed to turn a single into a hit.
The silence that the band experienced when Covid-19 brought the tour to a halt was the inspiration of the album and that silence can clearly be heard. Frontman Brandon Flowers grew up partly in the Mormon village of Nephi in Utah and life there has also become the common thread of the band's seventh album. Short quotes from interviews held with residents of the village were used to give the album more of that atmosphere and they succeeded. It has only made the band go sideways from the well-known indie-rock path the band has followed over the years. However, is folk-rock the style that the band wants to propagate from now on?
The Killers have used the Covid-19 lockdown to experiment and pay tribute to Flowers' teenage years. However, with 'Pressure Machine', the band surprisingly delivers a good album considering the speed, although the question remains whether it is realy The Killers. Compared to the band's earlier work it's a bit of a pain, but for those who can overlook that, you have a neat album in your hands (7/10) (Island Records)
---
Don't forget to follow our Spotify Playlist: