Years and Years – Night Call
|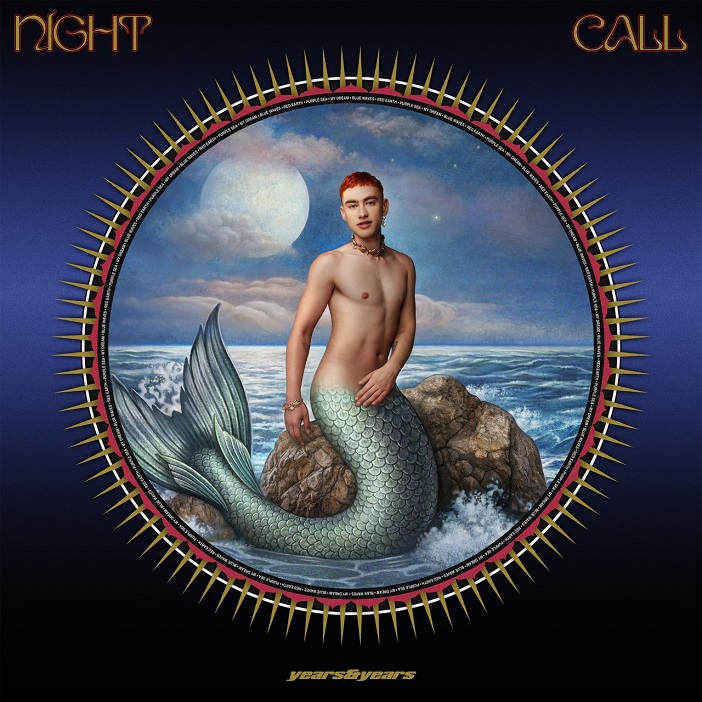 English synth pop development Years and Years reported a third collection with enormous changes. The greatest change on "Night Call"? Rather than the three-piece band they began with, Years and Years has now arisen as the performance venture of artist Olly Alexander. That doesn't imply that the resigned individuals are not generally engaged with the band. So don't anticipate another sound from this third collection. Truth be told, it's a significant part of something very similar. A ton. Really awful, on the grounds that it would have been an unequivocal chance for Olly to grow further musically.
Years and Years have become known for synth pop melodies that are presently difficult to escape the aggregate popular music memory. With "Want" and "Ruler" the band has as of now got a huge crowd excited. Furthermore with the equivalent electro pop, Olly presently progresses forward 'his own'. Impacts from past acts, for example, Pet Shop Boys and Kylie Minogue can be heard. The last option specifically seems a few times on this collection. So it's nothing unexpected that Olly requested that Kylie take part in it. She can be heard on the remix of radio hit "Awed" and "A Second To Midnight", which is likewise on Kylie's own collection "Disco: Guest List Edition". The vocalist's short commitment is a great expansion to "Night Call", yet something like that.
Where the pandemic has now and again brought about effective or fruitless trials in popular music, Olly has invested his energy in an unexpected way. Just the physically arranged verses of his experiences during the lockdown leave their hints of the outlook in which we live. Additionally in the title track "Night Call" in which Years and Years fantasizes about a date in the late evening. What's more he proceeds with this tone on "Intimacy", "Crave" and "Sooner Or Later", among others. And this to a happy tune and beat that welcomes everybody to sing and move along.
It's nothing unexpected that Olly has figured out how to recreate the pop component of Years and Years. Previous individuals Mikey Goldsworthy and Emre Türkmen have both dealt with this collection in the background. Enormous amazements can consequently not be found on "Night Call". What you've heard from the triplet previously, Olly currently likewise allows you to hear it in his solo undertaking. Pleasant, yet not helpful for this third collection. Numerous tunes are scarcely recognizable from one another. The synth and electro pop that made the triplet incredible is substituted with unsurprising and straightforward pop. Which doesn't imply that the great beats are no more. The establishment stays standing and is exceptionally solid. Just what has now been based on this is the kind of thing that has been heard previously and thusly doesn't give any advancement.
All things considered, Years and Years conveys a sensible pop collection with "Night Call". However the redundant sound makes for a too basic pop collection. Enthusiasts of the band will support this independent collection. Years and Years has additionally worked effectively for the overall pop aficionado. For the popular music audience who is a touch more exacting, the collection tragically catches on 'simply not'. (6/10) (Polydor Records)
---
Don't forget to follow our Spotify Playlist: