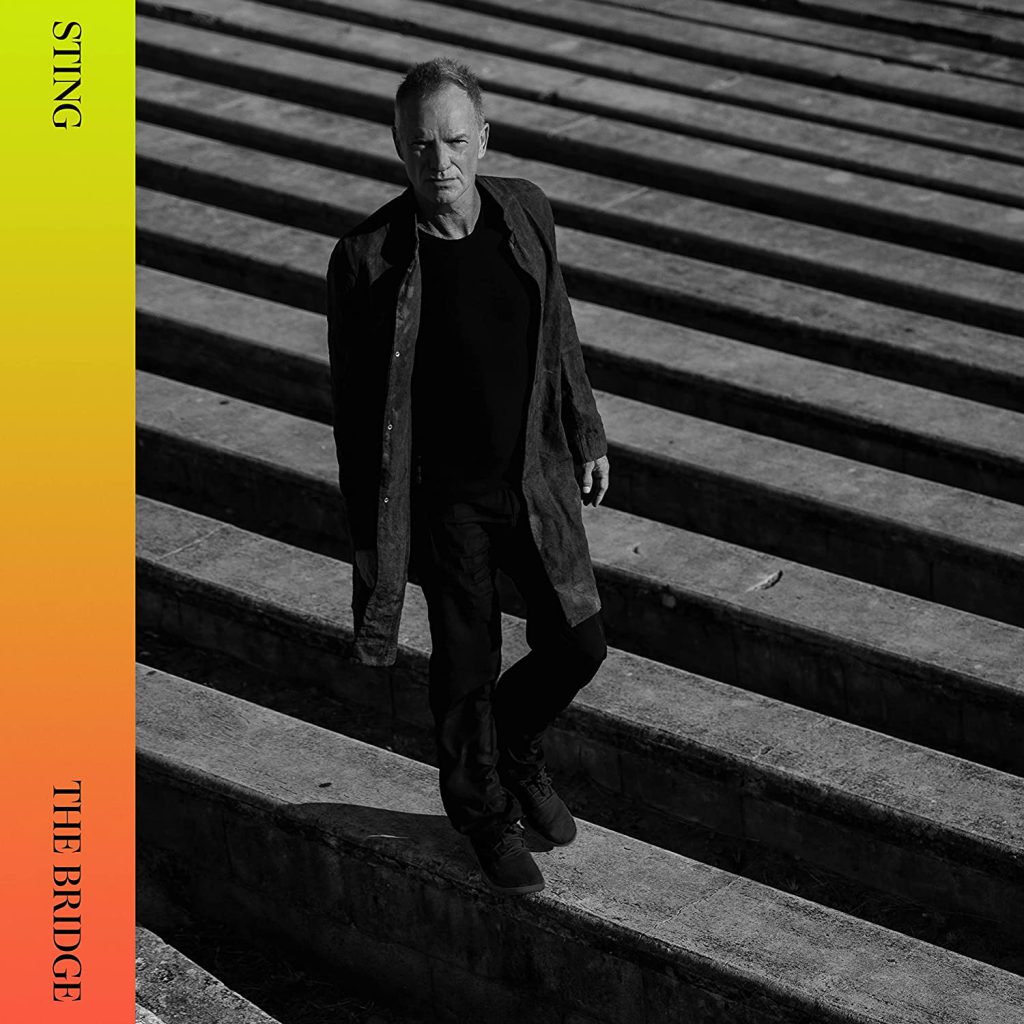 Gordon Sumner has been going around with the nickname "Sting" for more than four decades. No one addresses him by his real name anymore. Crazy actually. Anyway. The man has also been an icon in pop music for just as long. Starting out as a post-punkers and frontman of The Police, the man has developed into an artist who can shine in many genres. In addition to the milestones he hit in rock history with the Police with albums like "Outlando's d'Amour" and "Zenyatta Mondatta", he won the general public with solo albums like "The Dream of the Blue Turtles" and with "Nothing like the Sun", the former punk turned out to be bon-ton even in sophisticated jazz circles. What an artistic development Sumner had gone through!
In retrospect, we must now conclude that it was somewhat over after that. Sting became particularly reflective and sang albums full about subjects like his childhood, recorded with Shaggy and ruminated extensively on his work with the Police. It's actually been way too long since a Sting album came out that did more than raise an eyebrow uninterested in people.
Now there is "The Bridge". The album contains 13 songs and just taps the 45 minutes. The album sounds great. You can leave that to all rock dinos who still make records. Despite the fact that it sounds good, it has become an easy-going album. Sting harks back to the idiom of "The Dream of the Blue Turtles" in particular, but significantly less uptempo. The man is now seventy years old, so that's okay.
The album starts off perfectly fine, with one of the best tracks. "Rushing Water",  Just sit down and enjoy it. Nice playing with the vocals, and a pretty rocking chorus, this immediately reminds me of the good old days.
"If it's love" then, an elderly gentleman's love song. He sings "Love has no season" touchingly on a childishly simple melody line. And he does it for it, a bit of whistling through it too. Guaranteed to turn into an earwig. Nice and positive too, we do need that more these days. It goes on like that throughout the album. The album is a kind of toned down, well-behaved successor to "Blue turtles". Mind you, many an artist would give his left arm for that, to be able to make such an album just once in his career.
Actually only at "Captain Bateman" the sun suddenly shines exuberantly through the windows. A beautiful song. Beautiful lyrical text, dynamic, a beautiful violin part, this song is complete. At the end of the album, Sting closes with a cover of Otis Redding's "Sitting on the dock of the Bay".
He probably thinks it's a nice song himself because it's a version that adds little to nothing to the original, and also on this album, there is a bit of drag. Well, you're Sting and you can do whatever you want on your own records, so keep doing it. In summary, "The Bridge" turns out to be a good album, which, however, adds nothing to Sting's catalogue. It's again more of the same. And the same has been done much better by Sting before. Well, even this review has become a bit obligatory. Then you know what time it is. (7/10) (A&M Records)
---
Don't forget to follow our Spotify Playlist: