Tones and I – Welcome to the Madhouse
|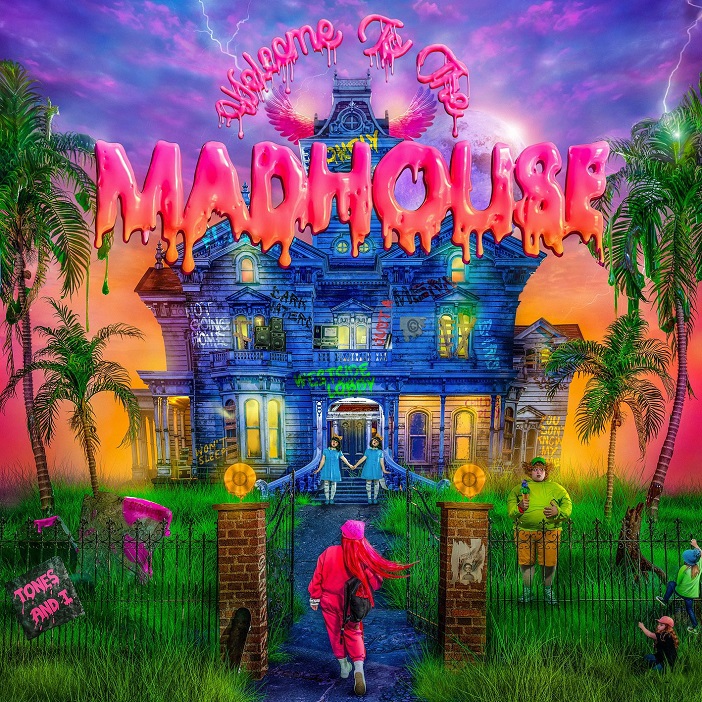 Australian singer Tones and I conquered the worldwide charts in 2019 with her hit "Dance Monkey". Since then it never has been quiet for a second for Tones and I, the stage name of Toni Watson. After releasing several successful singles and an EP, she now releases her first album: "Welcome to the Madhouse".
Before we got to know Tones and I, she was a street musician in Australia. With only her loop station and drum computer she easily got the audience on board. This is also what is happening on her debut album "Welcome to the Madhouse". The album has been produced extensively digitally. There are hardly any acoustic sounds to be heard. But this is exactly what you should expect from Tones and I. With her typical voice, the singer has her own unique sound that has resulted in a nice and good album.
The title song "Welcome to the madhouse" is opening the album. The danceable drums, catchy vocals and the unique voice of Tones and I are all featured. In addition, the theme of the album also is introduced: a madhouse of styles and sounds with its own personality and sometimes strange lyrics. Very well done. Besides the opening track the "Madhouse" can be heard on the creepy "Child's Play" and closing track "Bars (RIP T)".
After the opening, there are several cheerful, danceable songs. The previously released singles "Won't Sleep" and "Fly Away" ensure a good atmosphere. This is by far the strongest part of the album, although the second half is certainly not inferior to it.
It was already known that Tones and I does have a unique voice. It is less known that she also has an incredible vocal range. Vocally she is very strong on this album. Especially on "Just a Mess" on which she sings low and high and seems to get the hits very easily.
Hidden among the happy tunes, Tones and I sings about her perception of the reality she finds herself in now. Her sudden worldwide fame seems to be taking its toll on Tones and I's mental health. Believe her or not, she can't handle them very well yet. Take, for example, the lyrics to "Westside Lobby." She sings about that she can no longer do what she wants, because she now has to be an example for others. She is completely fed up with this. Also, the comment that she doesn't have the right appearance to be a pop star, she returns with a good sneer: 'My song went number one in over 30 fucking countries and I'm sorry if that offends you, my dear'. She lets go of everything she bottled up inside. And all that to a cheerful tune that has influences from Hawaii and the Caribbean.
In addition to her battle with her sudden fame, depression also often appears on the album. For example, fierce lyrics hide behind the cheerful tunes of "Lonely" and "Cloudy Day". And Tones and I has also incorporated this in the power ballad "Dark Waters". The surprise on the album comes at the very end. With "Bars (RIP T)" Tones and I closes its album with a song that has major hip-hop influences. With fast lyrics that resemble rap, it could also have been sung by a rapper like Cardi B or Nicki Minaj. But surprisingly, it's all Tones and I.
'Welcome to the Madhouse' is a good and fun debut album by Tones and I. After we got to know her sound with other singles, she has now incorporated her ideas into a complete album. The "madhouse" she has created is full of musical creativity that Tones and I can use for years to come. Her versatility radiates from this album! (8/10) (Bad Batch Records)
---
Don't forget to follow our Spotify Playlist: