Toto – With a Little Help from my Friends
|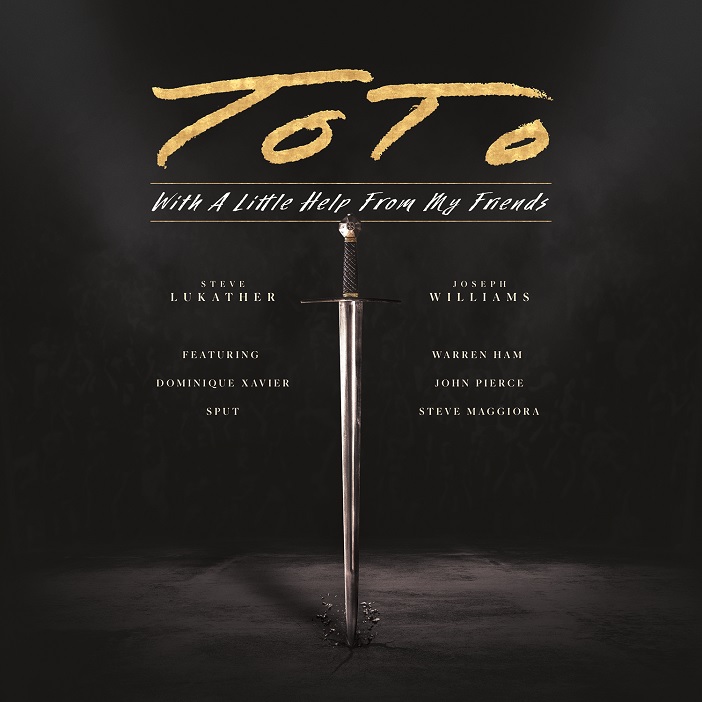 On November 21, Joseph Williams streamed a performance out of Los Angeles into the world in Steve Lukather with a number of new hires, under the name Toto. After a lot of legal hassle with the Porcaro heirs and the departure of Steve Porcaro, this is the fifteenth reincarnation of the still legendary Toto.
The lineup of this version of Toto is very impressive in terms of musicianship. In addition to guitar god Lukather and Joseph Williams, who sings very well on these recordings and on his solo album, there are bassist John Pierce (Huey Lewis and The News), drummer Robert 'Sput' Searight (Ghost-Note / Snarky Puppy), two men on keyboards and backing vocals Steve Maggiora (Robert Jon & The Wreck) and Dominique 'Xavier' Taplin (Prince, Ghost-Note) and the truly great playing and singing multi-instrumentalist/vocalist Warren Ham (Ringo Starr).
The album contains a nice cross-section of what makes Toto Toto. A nice selection of hits and some beautiful deep cuts such as "White Sister" and the "Kingdom of Desire" written by Danny Kortchmar, make this an interesting setlist for hardcore fans. The band will be touring and the prospect of hearing it all live in this line-up will fill the arenas again.
With "With a Little Help From my Friends" Toto enters the list of 'heritage' bands for once and forever. They will most likely not release new work under the name Toto. however, the audience will want to sing along to infinity with "Pamela", "Rosanna" in of course "Africa". This last song is missing from this album at the time.
In an earlier interview with Maxazine, Lukather spoke about the freedom he has since starting a new record company. What remains of that as a hardworking session musician in his own music is the question. That question is answered by its own "Hold the Line" announcement. Lukather announces it with: 'We play this because we have to'. I find it sad to hear. I wouldn't go to the gig of someone who has to be conceived to play their own hits. I'm not making it up. The man himself says so.
A beautiful moment is when the eventual diabetic David Paich joins his old pals on the Beatles classic "With a little help from my friends" with the album-closing. This album seems like a pretty mediocre marketing move to support the tour. The craftsmanship of the musicians is undeniable, but as the years will be, easily interchangeable. Joseph Williams is very good, he goes well on vegetables in vitamin shakes instead of drugs; so he should have done that much earlier.
However, the album lacks the real live feel, because there is no audience present. The all-time low is Lukather who, in his own words, has to play one of his biggest hits against his will. If you want to hear Toto live at its best, it's much better to listen to "Absolutely Live" from 1993 or "Live in Amsterdam" from 2003. That said, it's always great to hear songs like "Kingdom of Desire", "White Sister" and "Home of the Brave" played by the best of the best session musicians. (6/10) (Players Club)
---
Don't forget to follow our Spotify Playlist: