85-year-old Four Tops singer Duke Fakir is looking forward to performances
|
In the sixties and seventies, the Four Tops had dozens of hits in the United States, England and Europe. It made the group one of the most successful acts of the famous Motown label. Abdul 'Duke' Fakir is the last surviving original band member of the legendary American soul formation the Four Tops. In a candid video conversation with Maxazine, 85-year-old Fakir talks about his future plans, such as a tour in Europe. And also why their latest single 'Freedom' was released on World Environment Day.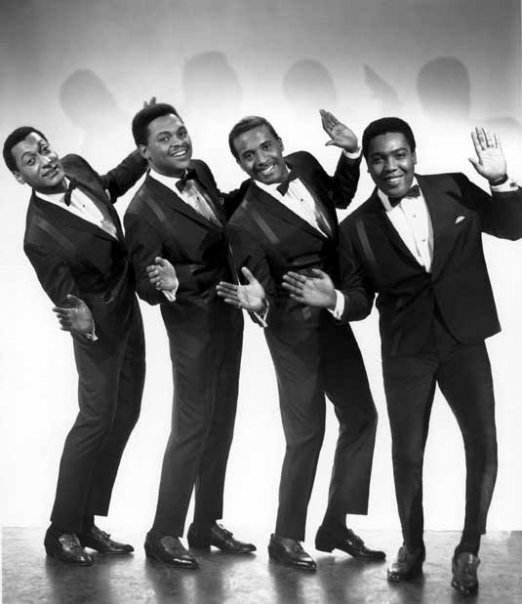 With the arrival of the coronavirus in the United States in March last year, the American music industry was shut down. Cafés, music bars and clubs were closed and tours were cancelled. The Four Tops' US tour was also cancelled. We are almost a year and a half further and there are 600 thousand American corona deaths. For the time being, the pandemic is nearing its end and America – just like Europe – is slowly re-opening again. The tour of the Four Tops will also be resumed. Abdul 'Duke' Fakir, 85 years young and the only living original band member, beams at the thought of being back on stage soon. He can't wait.
Dancing and singing
'I've not suffered corona, I have a little pain here and there but I am in a good condition. I am in good shape and still up to date. Nothing prevents me from dancing and singing again. I missed that very much.' , Abdul said at the beginning of our conversation, from his home in Detroit, Michigan.
The US tour, cut off last year, will resume in mid-July in a few weeks and will feature an average of three one and a half hour performances per week. Pretty tough for an 85-year-old. Abdul Fakir thinks differently and above all more lightly. 'Ah René – you are the first male René I meet. René makes me think of "Walk Away Renee", one of our hits haha – I keep myself in shape by climbing stairs and not drinking. And by the 'Sickening' air conditioners preventively. I also do some exercises. That's it. And I lead a quiet life. I don't really have a secret recipe for staying healthy.'
Family shows
Duke Fakir has been active in showbiz as a professional singer since 1954. Surrounded by his gold records, wearing a large black hat, he tells how he has seen the world change. At the same time, he puts the changes in his own musical life into perspective. 'In 1954 there was really only Jazz and I listened to Bebop. Dozens of genres have been added. Hip-hop, hard rock you name it and the nightlife has changed. But the fans still enjoy our performances. And now take their children and grandchildren more Our performances are therefore real family shows.'
Duke Fakir is looking forward to performing again in Europe, the continent where the Four Tops also scored many hits. A tour through Europe – also postponed – is planned for the end of next year. The tour schedule is already in his head 'We start in England and then to Germany, Belgium, France, Sweden and the Netherlands,' said the singer with a continuous and infectious smile.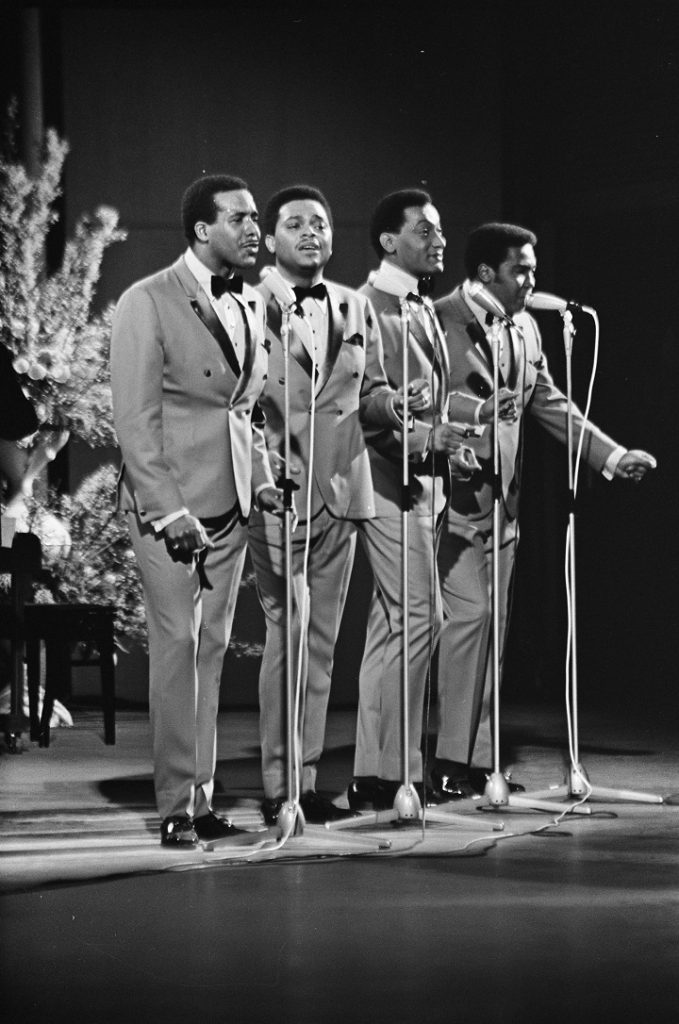 The Temptations
Fakir himself still prefers to listen to artists from the stable of the former Motown label, the well-known record company from his hometown of Detroit. Artists with whom he collaborated and who usually also belonged to his circle of friends. Like Aretha Franklin whom he has fond memories of. Or his fellow townsmen The Temptations. Just like the Four Tops in the 60s and 70s, they produced dozens of hits. The two legendary formations also perform together on stage. 'Next year we will do the European tour together with The Temptations, in a duo, under the name 'Tips and Tops'. With a big band with wind players and old and young musicians. Performing, meeting people, visiting countries, singing and dancing is the most beautiful thing there is. I've been doing it for almost 70 years and can't get enough of it. It keeps me young,' Duke continues enthusiastically.
Freedom
Duke Fakir loves people and knows how to enthuse and connect. A real networker. Perhaps that is also the reason that the Four Tops still exist. 'I don't play an instrument or write songs. Within the Four Tops, I'm more of a controller and a businessman. I keep things together, switch between management and the band and the people behind the scenes. '
A few weeks ago, on World Environment Day, the Four Tops released their most recent single "Freedom". That day was deliberately chosen. "Freedom" is a song with a message about the effects of climate change. The tone of our conversation changes as the topic comes up. Duke Fakir is visibly concerned. 'We deliberately didn't want to release a love song. Freedom is the responsibility of our freedom. Climate change is, in my view, the most pressing problem on Earth. If we continue like this, the Earth will have a major problem in about 25 years' time. It keeps me busy. Everyone, regardless of race or age, can contribute to a better future for the earth, but many people don't realize that.' "Freedom" is one of the songs from the Four Tops' next album, which will be released around the turn of the year. 'Every song has a message,' says Fakir.
Guilty of climate change
Happiness, optimism, worries, health, self-mockery, pride and the ability to put things into perspective. Almost all major life themes are discussed in the conversation with Duke Fakir. Like the pride in his children and grandchildren. With a relative caveat: 'They are all educated, active in the business world and have their own careers. One daughter is a lawyer. Oddly enough, no one got into show business. I have five children and eight grandchildren. You can say that I am partly to blame for climate change, haha.'
Broadway Musical
Officially and according to the calendar very old, still our conversation is almost exclusively about the future. Because Duke Fakir mainly looks ahead. After the European tour – by then he will be 87 – he wants to make a Broadway musical about the Four Tops and his own life. 'It's a long-cherished wish. I have a discussion about that tomorrow. That may be the last thing I do.' Possibly, because at the end of the conversation, when we chat for a bit, the country of his father's birth comes up. Bangladesh. "I still want to go there one day. For sure." Age is just a number. Duke Fakir is living proof.
---
Don't forget to follow our Spotify Playlist: