Peter von Poehl's New Album "Memories From Saint-Forget" Out Now
|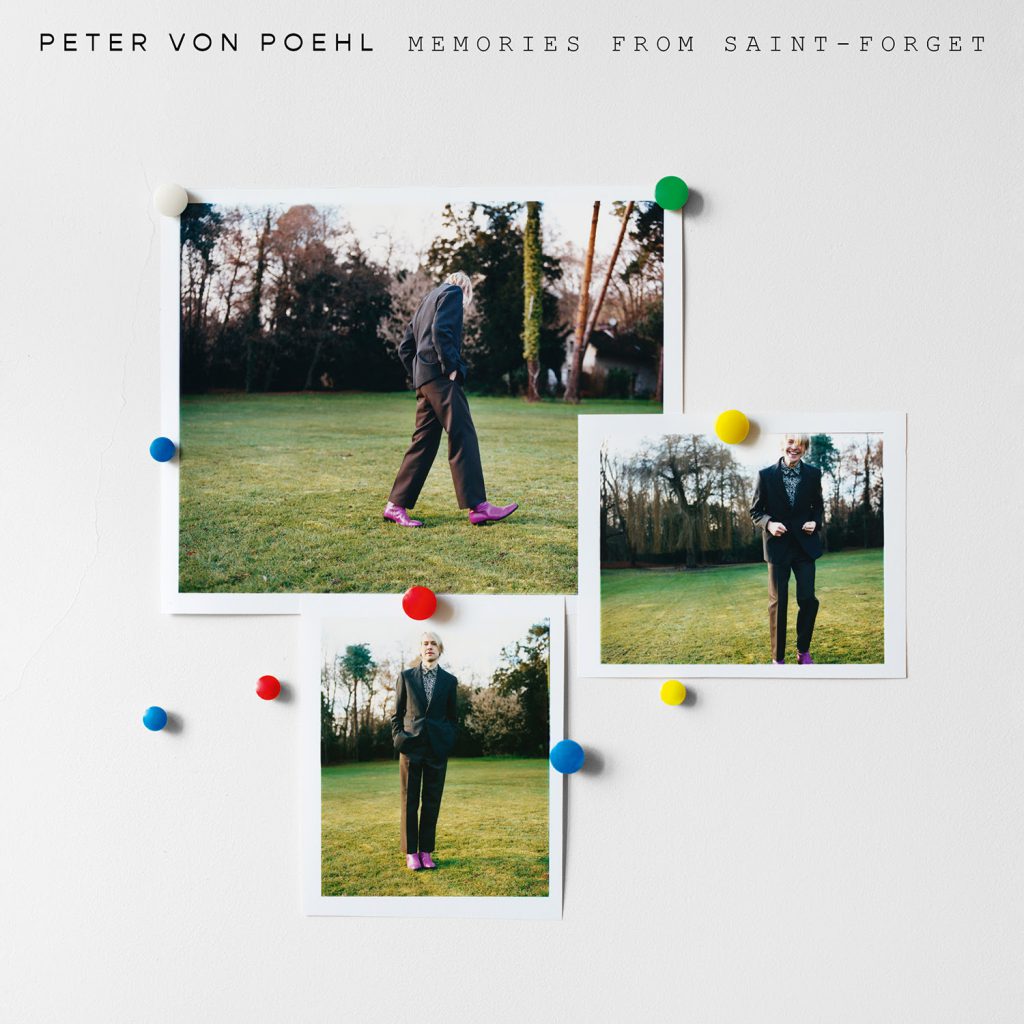 According to the latest news, the village of Saint-Forget, located in the Chevreuse valley in France, counts only 512 souls. But it benefits from an ideal green environment when it comes to being stuck inside. A few weeks before the lockdown, when the musical Peter von Poehl was working on was cancelled in China and the virus spread more and more into France, Peter ended up in Saint-Forget with his family quite by accident. In the garden, a hut. There, he ended up installing the contents of his home studio transported by truck from his Parisian studio flat.
The result is this fifth album which returns to Peter's roots whilst also renewing his musical sound. The record is an ode to his DIY debut album, Going Where the Tea Trees Are, released 15 years ago. To his teen garage rock band at 15, in his native Sweden, for lack of being good neither at hockey nor football. To his Bob Dylan records, compulsively bought as a teenager. Not necessarily storytelling, but those little finds that you only hear at home. The record is filled with questions; a melancholy always diverted by a peaceful humor; allusions to dreams, often while awake, or that of a son who thinks he is waking up from a dream whilst he is still dreaming … Dreaming is in this case a poetic tool. And these songs are like so many snapshots, Polaroids set to music, "where, at the end of the song, you don't even know anymore what it's saying at the beginning," Peter laughs.
The writing of the songs on this record spanned several seasons, between fall 2018 and spring 2020. Some have been entirely redone in the Chevreuse valley, while some have seen the light of day there, such as 'Saint Forget', the splendid opening ritornello. Here we go from the lush orchestration of 'Behind the Eight Ball' to the changing folk of 'Tell Me About Your Dream Last Night', from the mischievous brass of 'Auction by Candle' to the raw chorus-heavy 'Sunday Punch '. Peter, who first lets himself be carried away by melodies and words, crafted this work little by little, with delicacy, punctuated by visual references, from John Baldessari to Charlotte von Poehl – the sister of Peter who has accompanied him in pictures for more than fifteen years. With Memories from Saint-Forget, the most Parisian of Swedish musicians cultivates his garden, the one that appears on the cover photographed by Estelle Hanania. A garden where it is good to lie down, to allow your mind to wander or regret a dark cloud before laughing at nothing. A garden where music makes us (re) live, by its unbearable lightness and its faith in who we are, despite our flaws.
Peter von Poehl is a Paris-based Swedish singer-songwriter and composer. In the early 2000s, he collaborated extensively with Bertrand Burgalat and his Paris label Tricatel, notably on French infant-terrible writer Michel Houellebecq's musical debut Présence humaine. When the label's recording studio in Paris closed, v Poehl, moved to Berlin, while continuing to compose and produce records for other artists, many of them part of the French music scene, such as Doriand Le Grand Bain, Lio Dites au Prince Charmant, Vincent Delerm Les Piqûres d'araignée or Renan Luce D'un tonne a un tout petit poids.
---
Don't forget to follow our Spotify Playlist: