Gandalf's Fist Celebrate 10 Years of "Road to Darkness"
|
Eclectic UK Prog-Rockers, Gandalf's Fist, have announced that they will celebrate the 10-Year anniversary of the release of their sophomore album, "Road to Darkness", with a range of Limited Edition releases to mark the occasion.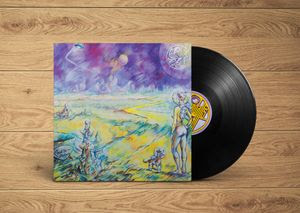 The band, having released 3 albums back in 2011, have begun pre-orders on a special Vinyl release of the Album via Plane Groovy Records, making the album available on this format for the first time having partnered with the Label for the 7-LP release of their acclaimed Clockwork Saga and, more recently, the 10-year anniversary release of their debut record, "The Master and the Monkey".
In the run-up to the vinyl release, Gandalf's Fist have also re-pressed "Road to Darkness" on CD, with the special, remixed and remastered, version of the CD album being officially been sold out and unavailable since 2019.
Finally, no birthday party would be complete without presents! The band are also offering  limited number of "Party Bags" containing exclusive 10th Birthday merch-items and a brand new 2-hour long "Making-of" documentary as a free download with every Road to Darkness CD, T-shirt or Party-Bag!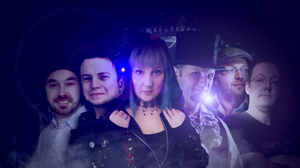 Gandalf's Fist frontman, Dean Marsh commented: "It's fantastic to be able to make this album available again to mark 10 years of its existence! The vinyl release is especially exciting as, from the fantastic artwork to the space-rock thematic, if there was ever one of our records that was 'made' for the Vinyl format, this was it! The fact our previous limited edition Vinyl releases have previously sold out is a great feeling, especially knowing these LPs take little time in becoming rare collector's items! "
---
Don't forget to follow our Spotify Playlist: