Bryan Ferry announces new album
|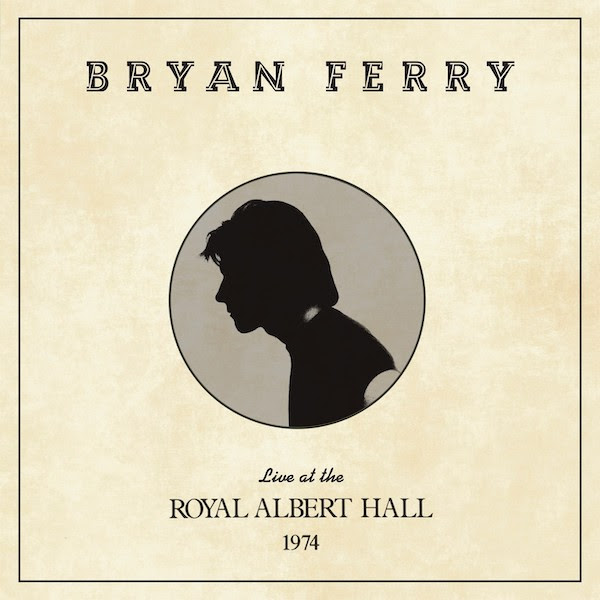 Legendary British artist Bryan Ferry announces his upcoming project 'Live at the Royal Albert Hall 1974'. The release is a recording from his first ever solo tour and seminal performance now available to the public for the first time. The record is set to be released February 7th 2020 via BMG.

At the birth of his solo career Ferry released two records, 'These Foolish Things' and 'Another Time, Another Place' in 1973 and 1974 respectively – but had never performed them live. The setlist from 'Live at the Royal Albert Hall 1974' is built from these two albums and is a marked departure from the music he was performing with Roxy Music in the years previous. The track list consists of fan favourites including the likes of 'A Hard Rain's A-Gonna Fall', 'The 'In' Crowd', 'Smoke Gets in Your Eyes', and 'I Love How You Love Me' and spans his influences from the 30s, 40s and 50s, including the records that shaped him growing up and throughout his formative years.

Achieving immediate and sensational success in the early 1970s with his group Roxy Music, Bryan Ferry has taken his place as one of the most iconic and innovative artists in popular music. Ferry began his solo career in 1973 while still a member of Roxy Music and disbanded the group following the release of their best-selling album 'Avalon' in 1982 to concentrate on his solo career, releasing hit singles such as 'Slave To Love' and 'Don't Stop The Dance' and the UK no. 1 album 'Boys and Girls' in 1985. Subsequent to Ferry's acclaimed return to an ultra-modern rock form with 'Avonmore' – perhaps his most personally revealing album to date, recent years have been devoted to extensive touring, with rapturously received shows throughout Europe, Britain and America.
---
Don't forget to follow our Spotify Playlist: