League Of Lights announce new album "Dreamers Don't Come Down"
|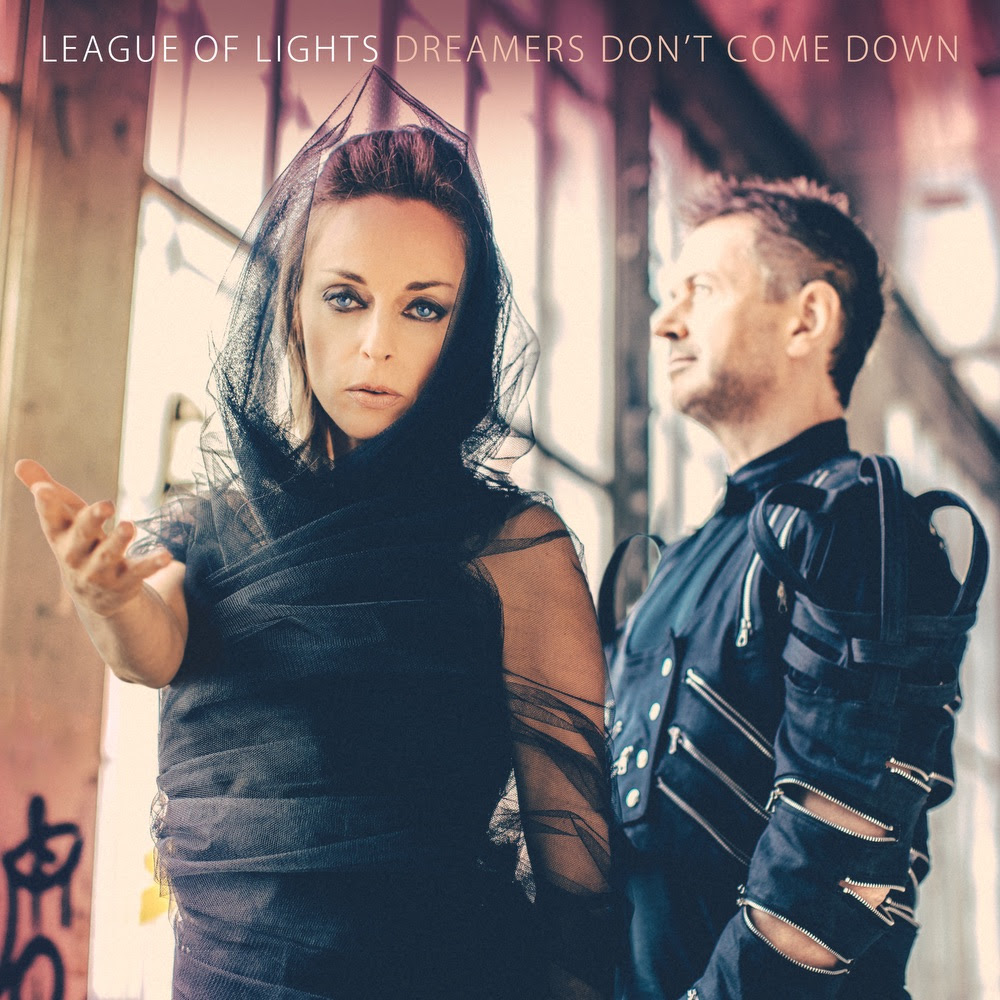 League Of Lights are an electronic pop-rock duo comprised of Farrah and Richard West. Their third and most accomplished album to date, "Dreamers Don't Come Down" is an outstanding collection of songs that is redolent in places of early '80s synth pioneers like John Foxx, as well as '00s exponents of the genre such as Ladytron. With a powerful secret weapon in Farrah's voice, plus uptempo songs such as "The Collector" and "Persephone" boasting club-banger choruses to kill for, the duo possess crossover pop nous in abundance. Meanwhile, slower and lyrically introspective tracks such as "Dreamers" and "Lines In The Sand" show off a neat line in seductive progressive pop à la Kate Bush, Bat For Lashes and Goldfrapp that is no less compelling.
Describing their modus operandi for the album, Richard explains that 'we wanted it to be more piano-driven than our previous release and deliberately utilised a smaller pallet of sounds. We had just recorded the song "Modern Living" and that helped to define how our new material would sound – more open than before with less synths and more space for Farrah's voice to really lift off. It's as much about the space as it is about the notes.'
Promoted with an anime video, "Modern Living" is being released as a single ahead of the album. A three-minute indie club floor filler underpinned by a chunky, distorted bass line, the addition of textured guitars and synth provide an effective accompaniment to Farrah's commanding vocal performance.
The majority of the album was written and recorded during the 2020 spring/summer lockdown, with Farrah stating that 'it is about the past, the present and the future; about taking the best from all that you have been through, the pressures of modern life and keeping your dreams alive in dark times.'
Outside of League Of Lights, Richard is a sought after producer and session musician in the rock world and is also a member of the band Threshold, whose albums have regularly charted in mainland Europe.
Dreamers Don't Come Down Tracklisting:
1 Modern Living
2 Twenty Twenty One
3 Ghosts
4 I Still Remember
5 Persephone
6 Dreamers
7 With You
8 Lines In The Sand
9 The Collector
10 North Of The Sun
11 Echoes Of A Dream
---
Don't forget to follow our Spotify Playlist: