Guitar Virtuoso Marcelo Paganini to Release Album "Identity Crisis"
|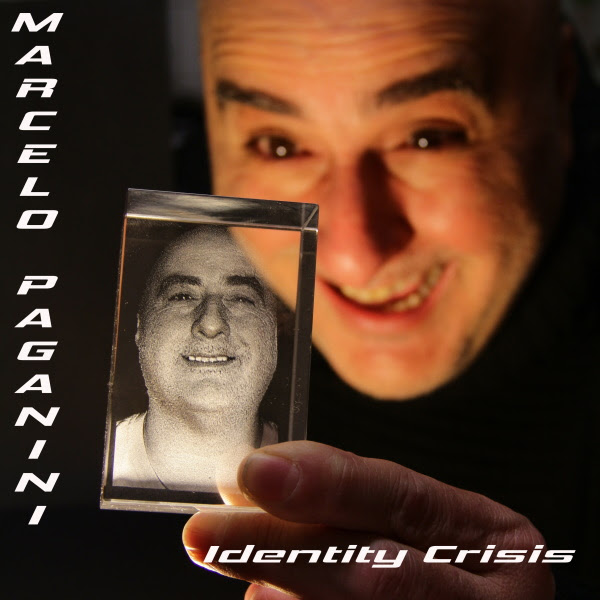 "Identity Crisis" is the new guitar virtuoso Marcelo Paganini prog rock jazz fusion album to be released on his birthday December 11, 2020. The album features special guests Billy Sherwood (YES/ASIA), Adam Holzman (Steve Wilson Band), Rachel Flowers, Lenny White (Return to Forever), Chad Wackerman (Frank Zappa Band), Jan Dumée (Focus), Marc Madoré, Karla Downey, Jamison Smeltz, Damilton Viana, Esdras Ferreira and Adriano Campagnani (Beto Guedes Band). 5 out of 6 songs of the album were mixed and mastered by Gudjon Sveinsson in Iceland. The single "Circus is empty" was mixed by Daniel Boivin in France and mastered by Maor Appelbaum in LA, California, USA.
"When Allan Holdsworth passed away all of a sudden it was up to me and the others to keep guitar composition and playing moving forward. 'Do your own thing' he said every time we met. Now Eddie Van Halen passed away as well and we realize how hard it will be," remembers Marcelo Paganini about his intentions when he started this project. "I changed the tuning of the guitar so I could not repeat anything I knew before. I decided to only use in the whole album, except for acoustic 12 string intros, the black guitar X-Ing Ibanez, no vibrato bar, bare bones. And to record just one guitar per track, to be able to play it live and sound like the album, or better. When live concerts will come back."
The music on "Identity Crisis" mixes up the best influences from classic prog rock, with unexpected contemporary harmonic solutions and melodic turns. The songs can break loose by surprise in furious jazz fusion improvisations. As impressive as the casting in the album can be, and it is, the incredible alchemy that happened between Marcelo Paganini and Rachel Flowers in 4 out of 6 songs, at the 11th hour, was a game changer in the intensity of that musical language. Mr Bowler Music Agency in the Netherlands is booking Marcelo Paganini Band featuring Rachel Flowers.
TRACK LIST:
Bacteria
Circus is empty
Soul much further away
Learn to love to wait
Tangerine way
Captain's face
---
Don't forget to follow our Spotify Playlist: