Flotsam And Jetsam's Fourteenth Studio Album, "Blood In The Water," Out Now
|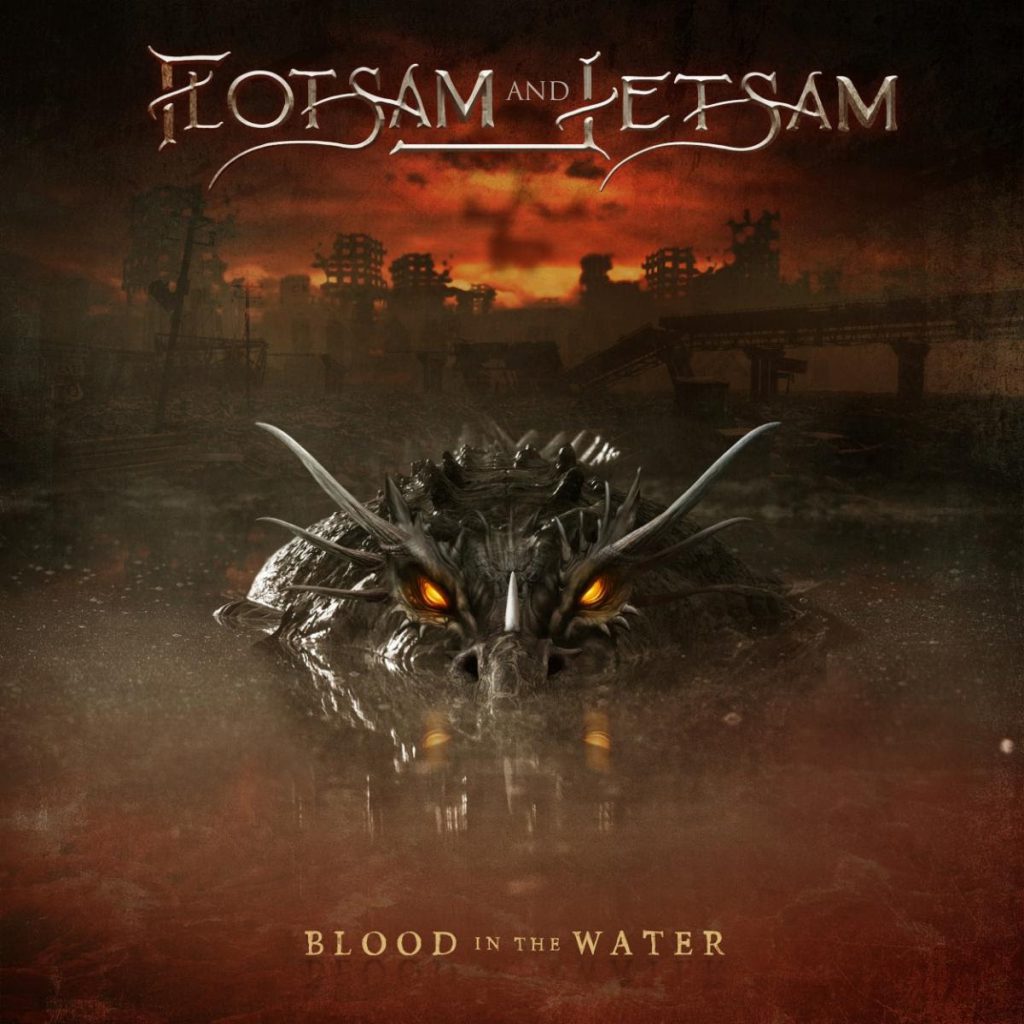 Metal legends Flotsam And Jetsam have returned with their fourteenth studio album, the blistering 12 track Blood In The Water, available via AFM Records.
"It's definitely a highlight of my career releasing a record that sounds like this," says guitarist Michael Gilbert. "I've heard it described as relentless. I can't think of a better description that represents 'Blood In The Water.' We hope to make you all slaves to the slaughter."
Mixed and mastered by Jacob Habsen (U.D.O., Volbeat, Amaranthe, Powerwolf), Blood In The Water is unarguably the Arizona-based quintet's finest, hardest-hitting release to date. Fans and critics alike have reacted with fervor to Blood In The Water's "Burn The Sky," "Brace for Impact" and the album's title track, the latter of which sees the return of Flotzilla, the creature that graced the group's 1986 debut Doomsday for the Deceiver, in an updated and even more menacing form throughout its lyric video.
"We're very excited about the fan and press response so far," says drummer Ken K Mary. "We have seen amazing reviews, such as the album of the month for June and the #1 rated album in Aardschok magazine, one of Europe's most influential metal publications. We've had great fan response to the singles, and excellent radio and video exposure as well. Whenever you put an album out, you are never quite sure how it will be received. We put a great deal of effort into this album, so we're very happy to see this response!"
Blood In The Water track listing:
1-Blood in the Water
2-Burn the Sky
3-Brace for Impact
4-A Place to Die
5-Walls
6-Cry for the Dead
7-Wicked Hour
8-Too Many Lives
9-Dragon
10-Re-aggression
11-Undone
12-Seven Seconds 'Til The End Of The World
---
Don't forget to follow our Spotify Playlist: