The Pretenders release new album 'Hate For Sale'
|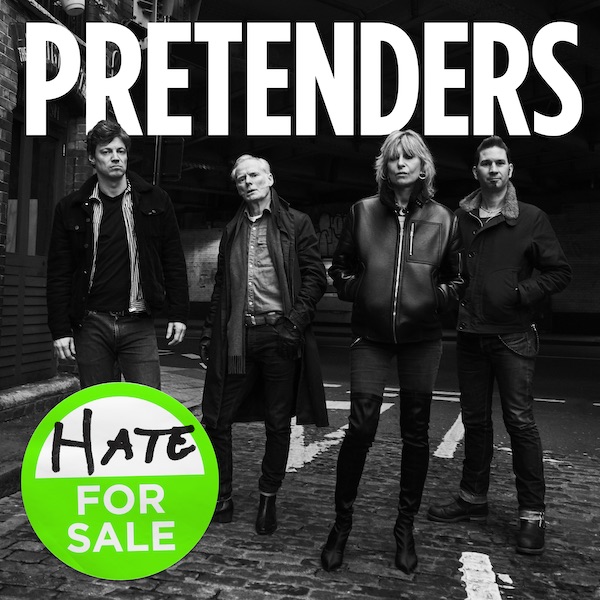 The Pretenders are happy to announce the release of their brand-new album 'Hate For Sale', out today via BMG. The album is the first release of the now long-standing touring line-up of the group. 
Produced by the revered Stephen Street (The Smiths, Blur) 'Hate For Sale' is The Pretenders' eleventh studio album and the first to be written collaboratively by Chrissie Hynde and electrifyingly dynamic guitarist James Walbourne.
The Pretenders most recent album, 2016's 'Alone' was a critical success and a welcome return for the line-up, coming eight years after 2008's 'Break Up The Concrete'. The band supported Fleetwood Mac on their UK stadium tour in June 2019, which included two shows at Wembley Stadium.
The new album Hate For Sale is out now via BMG. 
Album tracklist:
Hate For Sale
The Buzz
Lightning Man
Turf Accountant Daddy
You Can't Hurt a Fool
I Didn't Know When To Stop
Maybe Love Is In NYC
Junkie Walk
Didn't Want To Be This Lonely
Crying in Public
---
Don't forget to follow our Spotify Playlist: