Rising electronica duo brings back the summer with a trip-hop legend
|
Belau is one of the most promising electronica newcomers around the European music scene. In three years, they had almost 200 live performances in 23 countries. The debut full-length album, "The Odyssey" won the Hungarian Grammy in the best electronic music album category. Belau, tease a brand new song featuring Kirstine Stubbe Teglbjærg  (Blue Foundation) from their upcoming LP. Their long-awaited sophomore album, titled Colourwave will be out on the 29th of May. You can hear the exotic beats of the band live on their tour which starts in Autumn.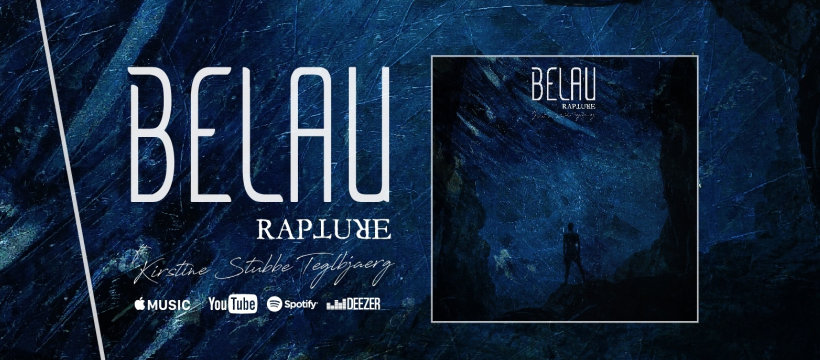 "Take You to The Sea" – claims about their compositions. Belau (Peter Kedves and Krisztian Buzas) is a band who tries to provide shelter for the modern human through music, representing the path to self-awareness through the depth of the soul of the individual by making modern and elegant electronic beats with longing lyrics driven for solace of the mind; inspired by the fundamental elements of the nature, especially the infinite sea.The long term goals of the ever-growing project include the creation of multiple concept LPs, each capturing the vibe of a different geographical region around the world.
Belau's first hit "Island of Promise" coming out of radios, TVs or movies, featured on several musical toplists, international commercials, and appeared in HBO's series. After releasing their debut album "The Odyssey", Belau seem to ride on a wave of success, touring through Europe, played almost 200 shows in 23 countries and impressed audiences at renowned festivals like Primavera, Eurosonic, Electric Castle, Sziget, SXSW – to name just a few. The rising duo's first LP won the prestigious Hungarian Grammy Awards in the best electronic music album category. Songs of the album was also airplayed by BBC Radio 1, and featured on EBBA Chart more than 20 weeks.
After they became Hungary's No.1 musical export good, in early 2018, Belau started to work on their new concept album which will be as colorful as the Caribbean melting pot. The rising electronica duo teases a new song from their upcoming LP, featured Kirstine Stubbe Teglbjærg, former lead singer and songwriter of acclaimed Danish triphop pioneers Blue Foundation. "Rapture is written as a wish to put an end to blind toil and to forcing things through without taking the signals of your body or your surroundings into consideration. The song expresses a longing to unfold life in a completely different way that is more free, open, self-loving and enjoyable – in large and small." – said about their song which was inspired by nature's immense power its abundance and eternal alternation between growth and rest, flow, and stillness. The beautiful electronica gem got a dreamy, animated underwater video that reflects lyrics.
Their second full-length album called "Colourwave" will brings the summer weather on 29th of May 2020 including a lot of chilled beats, exotic instruments, 808 subs, and some self-collected organic tunes. Due to COVID 19 crisis Belau had to reschedule their album release tour, which hopefully will start around October, but you can always find updated pieces of information on their social pages.
---
Don't forget to follow our Spotify Playlist: