J. Cole Brings Dreamville Label To Interscope Records
|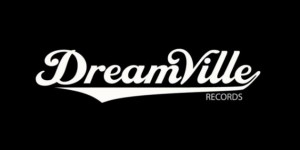 Dreamville, one of hip-hop's most innovative and creative collectives and the force behind the phenomenal success of rapper J. Cole, whose first two albums hit #1 across the charts, has formed an exclusive label with Interscope Records. Dreamville also announced today that its first artist signing will be Bas, who has been supporting Cole on tour.
"Dreamville celebrates the sort of grass roots, out-of-the-box approach to connecting artists to their fans that can help move the music industry into the future. We are very pleased to welcome Dreamville into the Interscope family," says Joie Manda, President, Urban Music, Interscope Records.
Cole and business partner Ibrahim Hamad launched Dreamville in 2007, before Cole became the first signing for Jay-Z's Roc Nation two years later (Cole remains an artist with Roc Nation). Since then, the Dreamville team has been responsible for successes on record, on stage, on the Internet, and beyond. As a result, Cole, a magna cum laude graduate of St. John's University with a major in communications and minor in business, has been named one of Forbes magazine's prestigious 30 Under 30 in the music industry.
"We're honored and excited to partner with Interscope Records, a legendary and powerful force in the music industry," commented J. Cole. "We're ready to add to the history."
The Dreamville team is a collective of individuals who bring creativity and fresh, new ideas to the table, especially in creating special 'moments' for fans. During a transitional period in the music industry, Dreamville has successfully leveraged new technology to bring hip-hop fans together instead of separating them. Dreamville, for example, developed the Dollar and A Dream Tour, for which fans purchased tickets for only $1. Green-Label.com named it one of the 10 Most Creative Concert Tours of all time, alongside those of David Bowie, Michael Jackson, U2, The Rolling Stones, Janet Jackson, Kanye West, Jay-Z/Eminem, and others.
After building a fanbase with a series of mixtapes, in 2011 Dreamville rolled out Cole World: The Sideline Story, which debuted #1 on the Billboard 200, R&B and Rap charts. Spinning off the double platinum "Work Out" and gold "Can't Get Enough" (feat. Trey Songz), the album earned Cole Best New Artist nominations at the Grammys, American Music Awards, BET and Soul Train Awards. 2013's Born Sinner also hit #1 across the three charts, with "Power Trip" (feat. Miguel) platinum and "Crooked Smile" (feat. TLC) gold. Born Sinner was named one of the Top 50 Albums of the Year by Rolling Stone.
Bas was born in Paris to Sudanese parents and moved to Queens, New York at the age of eight. Under the watch of mentor and close friend Cole, Bas has been making music since 2010. "Quarter Water Raised Me Vol. II" was released in 2013 and was named one of the Top 20 mixtapes of the year by Source magazine. Bas was then featured on "New York Times" with 50 Cent on Born Sinner and appeared with Cole on "Hell's Kitchen" for DJ Khaled's Suffering from Success. He has performed on the Dollar and A Dream Tour, opened for Cole and Wale on the American leg of the What Dreams May Come Tour and traveled as Cole's international supporting act. Bas is currently supporting Cole on the second leg of the What Dreams May Come Tour.
---
Don't forget to follow our Spotify Playlist: