PP Arnold joins Priory Park Festival bill
|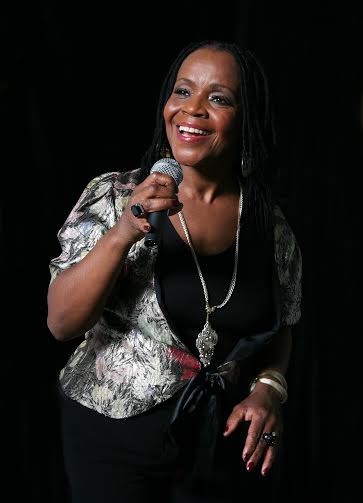 Priory Park Festival are delighted to announce the latest addition to their July 8-10 festival bill… the one and only PP Arnold. PP is, quite simply, a pop music icon. She was one of the pioneers of black music in the UK and she's worked with some of the biggest names in the business, even from the very start of her career in 1964 when she joined Ike and Tina Turner as part of their review.
Since her time as an Ikette she's been championed by luminaries such as Mick Jagger and sung with Roger Waters, Dr John, the Small Faces, The Nice and Chris Farlowe amongst many many others. She can be heard on albums by the Small Faces, Peter Gabriel, Stephen Stills, Graham Nash, Nils Lofgren, Dr Robert, Nina Hagen… the list goes on. Her biography reads like a who's who of music.
As impressive as her work with other artists is, however, she's best loved for, and forever associated with, her classic versions of Angel of the Morning and The First Cut is the Deepest, two singles that still get plenty of airplay today.
Amazingly PP Arnold's appearance at Chichester is one of the few festivals she's actually performed at as a solo artist… "I haven't played a lot of festivals in my own right, probably since the 1960s, so it's going to be wonderful" she said.
"I was touring with Roger Waters from 1999 to 2008 and we did a lot of those kind of concerts including Glastonbury. But since then I've been regenerating my own solo career and following my own path. Of course I'll definitely be doing Angel and The First Cut is the Deepest at Chichester – they are still very poignant to me."
PP Arnold joins a host of other artists performing on the Saturday at the eclectic weekend. Acts appearing across the three days include Sophie Ellis Bextor, the Feeling, The Manfreds, Seth Lakeman, Martin Simpson, and Zoe Rahman with Courtney Pine. The second stage at Chichester features poetry, literature and music with guest talks from Dame Esther Rantzen, producer Glyn Johns, broadcaster Simon Fanshawe and authors Tom Fort and Glynn Povey.
---
Don't forget to follow our Spotify Playlist: