Italian Jazz Guitarist Rocco Zifarelli Releases New Album
|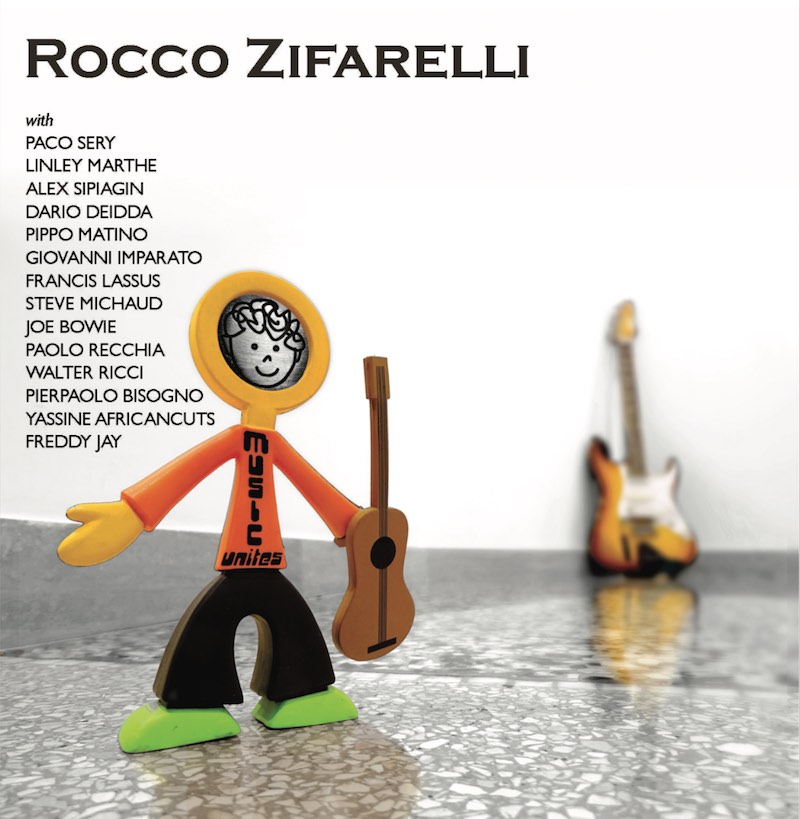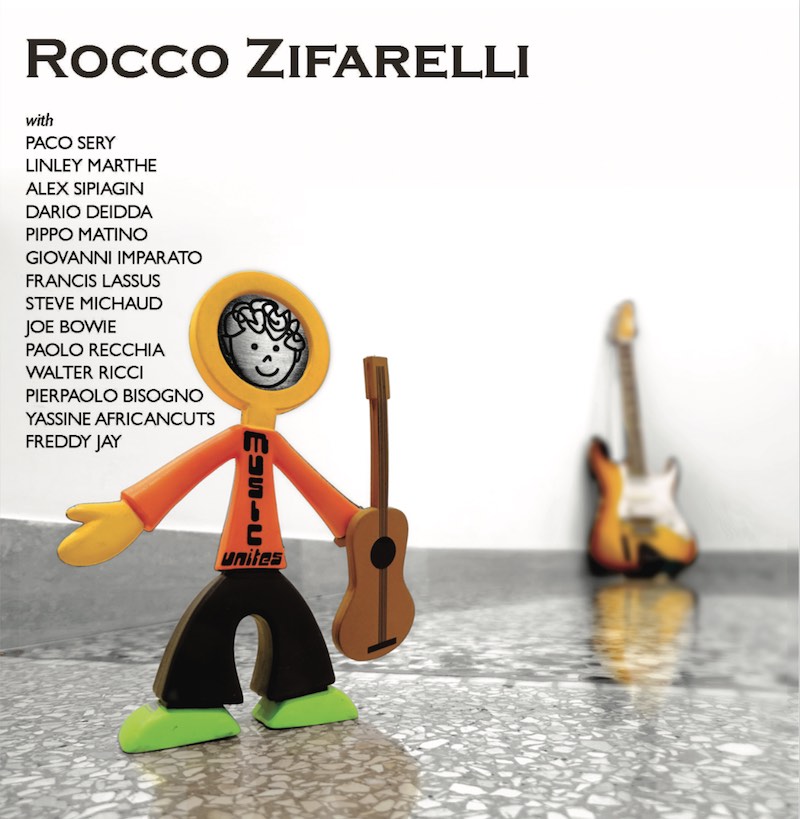 "Music Unites" is the new CD by Italian guitarist Rocco Zifarelli, for more than 20 years alongside the famous movie music composer Ennio Morricone with whom he has recorded many award winning scores (Academy Award, Golden Globe, Bafta etc) and performed in many tours around the world. Published 20 years after the acclaimed "Lyndon" (Via VenetoJazz-Universal) this CD continues on the same musical concept, that concerns instrumental electric jazz and jazz-rock in general, with 10 tracks describing a series of experiences of musical life in Rome, New York and especially in Paris.
For "Music Unites" Rocco brought together a number of great musicians with whom he collaborated in the last years, primarily Paco Sery (Ivory Coast) on drums and Linley Marthe (Mauritius Island) on bass, the rhythm section of Joe Zawinul Syndicate, then italian bass stars Dario Deidda and Pippo Matino, Russian trumpeter Alex Sipiagin and two DJ's and sound designers Freddy Jay (Paris) and Yassin Africancuts (Brussels), and many others. A lot of musical variety, original and non-original compositions, including two revisited Morricone's themes "The Untouchables" and "Le clan des siciliens," in a dynamic succession of electric and acoustic moods combined with samples and electronic loop, well conducted by Rocco's eclectic guitar. A CD that put together people, cultures, sounds, musical life and experiences…because "Music Unites"!
Says Rocco, "This record is the story of my musical and private life, through the ten tracks, like the chapters of an autobiographical book. It's also a journey, a long journey in all senses, was conceived from the point of view of the compositional ideas many years ago, shortly after the release of my first and only album 'Lyndon' but had a very long gestation, due to many factors both external and personal, changes of human and artistic life mainly influenced by the massive events that have affected the whole world in the last twenty years. During this time I traveled a lot, for tours and concerts, and lived in some world great musical cities. Expecially my three years in Paris, after joining the Defunkt, where I met many African artists who were able to express depths of their native cultures. Even now Paris absorbs these important influences and, in musical terms, trains generations of extraordinary esteemed all over the world. All that already happened in New York since forever, but not with African born artists, really hard to arrive in the US… it is not a coincidence that Joe Zawinul has taken so many musicians of the last Syndicate in Paris, even if they were not originally from France."
Rocco Zifarelli's "Music Unites" showcases the energy and power of Rock, the expressiveness of Blues, the improvisation, the harmonies and the interplay of the Jazz of Miles and Coltrane, the groove of Funk and Black Music, the timbres and the colors of Mediterranean acoustic music and the synthesis of Electronic music.
In the meantime, thanks also to his friend Marco Massimi, he managed to create Rocco's recording studio in Rome, the "ZETA STUDIO," where "Music Unites" was almost entirely recorded; it is Rocco's "refuge," a kind of laboratory where he can experiment with music ideas with his friends, and a comfortable place to record guitar tracks for various external works. The need to manage, protect and produce the best ideas has led Rocco to develop the concept of his own music production company, "ZETA STUDIO PRODUCTIONS," which will report to some divisions such as the record label "ZETA RECORDS," of which this CD is the first product, publisher with which his guitar methods and other types of productions will come out.
---
Don't forget to follow our Spotify Playlist: