New single and video for Koki Nakano
|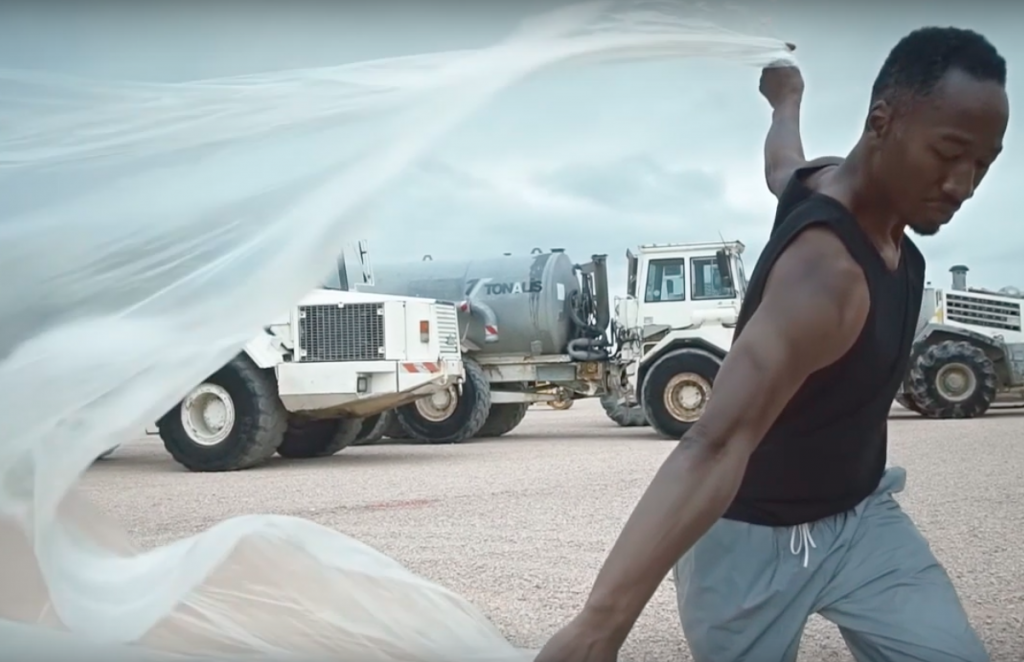 Japanese pianist Koki Nakano today releases a new single & accompanying choreographed video, 'Near-Perfect Synchronization', the latest to arrive from his new album 'Pre-Choreographed', due out through Nø Førmat! (also home to Oumou Sangaré and Mélissa Laveaux amongst others) on April 24, 2020. The album is the follow-up to Nakano's much-admired 2016 debut 'Lift', also released on Nø Førmat! and created in collaboration with cellist Vincent Segal.
The title of Nakano's 2016 debut album, 'Lift', evoked a move well-known to ballet dancers: the porté, meaning 'carried'. Requiring strength and delicacy, risk-taking and mastery of balance, the title also  conveyed the deep relationship that Koki's music maintains with dance, a bond he's been cultivating ever since. 'Pre-Choreographed' is the continuation of that opening chapter – a pivotal moment for Nakano was seeing Sara, a piece performed by the L-E-V dance company in front of the Nymphéas by Monet, at the Musée de l'Orangerie in Paris, which laid the foundations of the new album. "When I compose," explains Nakano; "I keep images of bodies in a state of movement up in my head. They're a great help to me when it comes to structuring each of my pieces, which develop as if they were responding to those movements." And so, Koki's album bears a title which speaks to a re-alignment of music & dance; "It reflects the keen sense of longing I feel for a time when the two disciplines were closely bound together, functioning jointly in society. It also means it's as if the music is in a state of 'waiting' for, or even 'lacking', choreography."
The latest in a series of exquisitely choreographed videos released in tandem with Nakano's forthcoming album, 'Near-Perfect Synchronization' was shot by Seroussi on location close to Paris, with hip hop-trained, contemporary dancer Dianor dwarfed by his vast surroundings as he dances through a large-scale auction of heavy plant machinery. Speaking about the making of the video, Seroussi says; "Koki really wanted to work with Amala Dianor. We met all together and Amala told me: "I like your work but you seem to like to contain the people you shoot, inside structures etc …". It made me laugh and I thought he was right. So for this project, I decided I will give him as much space and freedom as he needed. I remembered this amazing location in Normandy and we all agreed on shooting there. I have a fascination for machines and metal and felt it would be a great match with the track. I loved the idea of shooting Amala dancing alone among thousands of perfectly-stored, unused machines."
Speaking about the track itself, Koki says; "This composition is inspired by the image of a couple walking towards the North pole or somewhere extreme on earth. Around them icebergs are breaking, but they don't react – they are calm and determined to walk together till the end of their day. On the track you can hear multiple "flying" sounds and textures of a fax machine, a modem or an iceberg breaking up. I had written this piece before I saw the premiere of 'Another Place' by Mats Ek, although I remember that Ek's piece vividly reminded me of the similar sensation I had when composing this piece."
Hailing from Fukuoka Prefecture and later trained at both Japan's prestigious Toho Gakuen music school and the Tokyo University of the Arts, Koki came to the attention of Nø Førmat! label founder Laurent Bizot when he performed at Tokyo's Maison de la Culture in 2014. Bizot signed him on the spot – with Koki soon upping sticks to move permanently from Japan to France – continuing the label's fondness for adventures with progressive pianists, begun back in 2004 when Nø Førmat! issued Chilly Gonzales' pivotal 'Solo Piano'.
---
Don't forget to follow our Spotify Playlist: