Blues-rock guitarist Albert Cummings releases new song
|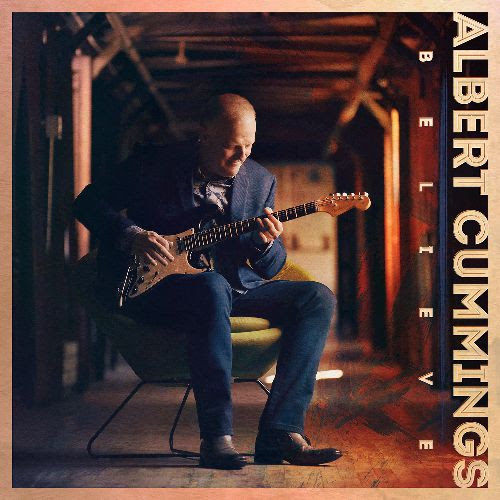 Blues Rock guitarist Albert Cummings has released a new song, "Queen of Mean" as he prepares for the release of his new album, "Believe", on Februari 14. Filled with soulful vocals and a robust horn section, Cummings supports anyone who has ever felt like an underdog through calling out every "Queen of Mean" of the world.
"'Queen of Mean' was inspired by people that were in my life that weren't particularly nice to me. I put the song together to answer the call of the way they made me feel, which is why you should never make a songwriter angry," Cummings jokes, "It's not actually an angry song at all. It's just a way to poke fun at the situation. Everyone has come across a 'Queen of Mean' in their life!"
Recorded at the iconic FAME Studios in Muscle Shoals, Ala., Cummings describes a "queen of mean" as one who can "cut an onion and the onion will cry," or terrify a grizzly bear.
The upcoming album, Believe, features a flavorful mix of blues, country, and rock n' roll, creating a crossbred of genres. Cummings takes this release to new heights with the help of GRAMMY Award-winning producer Jim Gaines (Stevie Ray Vaughan, Santana). Together, they drew inspiration from the rich recording legacy of Muscle Shoals and created a timeless album full of rhythm, funk, and soul through the use of powerful backup singers, steady grooves, a dynamic brass section, and mesmerizing guitar riffs.
With a career of recording music that spans nearly 20 years, Cummings has built a reputation through his live performance, bringing the audience on a musical roller coaster. He enchantingly brings his guitar alive in ways that have honored him and earned him praise from the King of Blues himself, B.B. King, while others have drawn comparisons to legends like Stevie Ray Vaughan and Jimi Hendrix.
Cummings will tour throughout next year in support of the new album. His dynamic, engaging personality combined with blues musicianship at its finest has created an enduring, loyal fan base worldwide.
---
Don't forget to follow our Spotify Playlist: