Anti-Flag release new song "Unbreakable"
|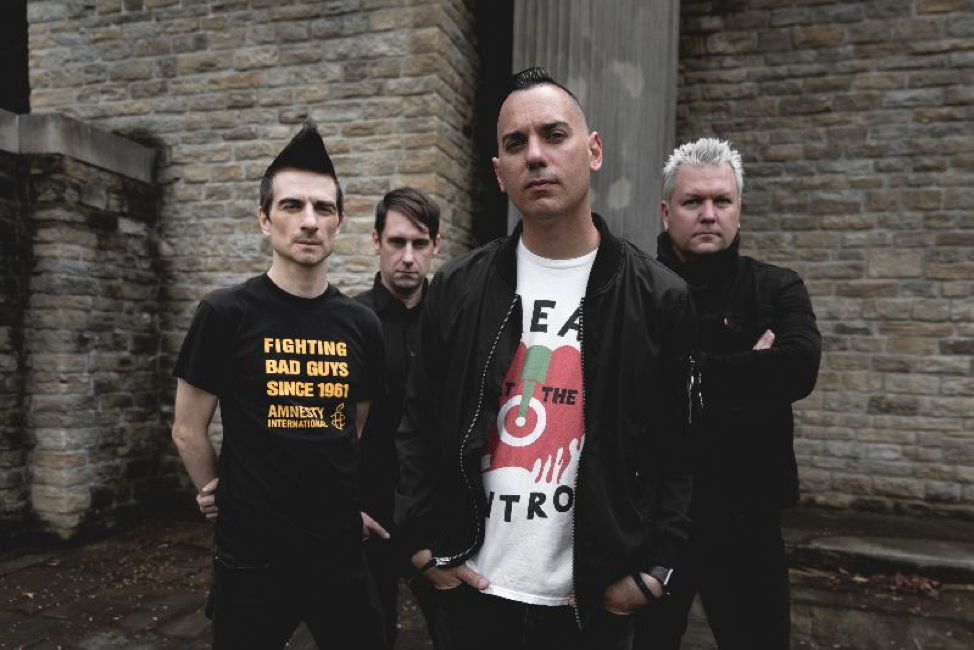 Political punk icons, Anti-Flag, recently announced their upcoming album, "20/20 Vision", due out January 17th on Spinefarm Records, and today the band has premiered another new single "Unbreakable" and its accompanying music video.
For over two decades Anti-Flag has been at the forefront of socially conscious punk rock, tirelessly releasing music, touring, organizing, and introducing generations of fans to progressivism through fiery protest songs. With "20/20 Vision" the Pittsburgh, PA based band proves that they have plenty of vitriol left, aiming to face the challenges of our chaotic sociopolitical time head-on. The band pull no punches lyrically, immediately drawing a line in the sand against the fascistic hate-mongering of the Trump administration and making it clear that "20/20 Vision" is an album intended to explicitly address the here and now. "Unbreakable" is Anti-Flag at their best—defiant, hopeful, and undeniably catchy—and for its music video the band collaborated with The Critics Company, a collective of young filmmakers from Nigeria who've been gaining international acclaim with their impressive DIY short films. 
Bassist/vocalist, Chris #2, elaborated on the team-up saying: "I saw this on Twitter and I thought there was nothing more in the spirit of punk rock, of DIY ethics, than what these kids were doing. As their story began to spread and people from Anti-Flag to JJ Abrams were celebrating these kids, I thought ask them if they'd want to make a music video. They said yes, immediately, even in the chaos of them going from 100 followers to over 10,000 in a day. This to me is what technology, the internet, all of the things that have been exploited to gain the powerful more power, were supposed to do. Bring us together, give us creative outlets, erase borders, economic divisions, and racial barriers. The video is their story. In the face of being told that kids from Africa don't make movies, that you need professional equipment, and through your family having immense pressure to find the daily things needed to survive. Follow your passion. Creation is an action, not a reaction. It's also coincidentally the over-arching theme of the song, written by 4 people on the other side of the world, with insanely different lifestyles and backgrounds than The Critics Company, but share the same solidarity."
The music video basically explains their journey and story so far. They went through a lot just trying to create, so made the whole story short film style and basically just interpreted how being focused, consistent, strong-willed, and determined can help you reach your goal.
---
Don't forget to follow our Spotify Playlist: