Cancer on the Rocks Festival takes place this weekend
|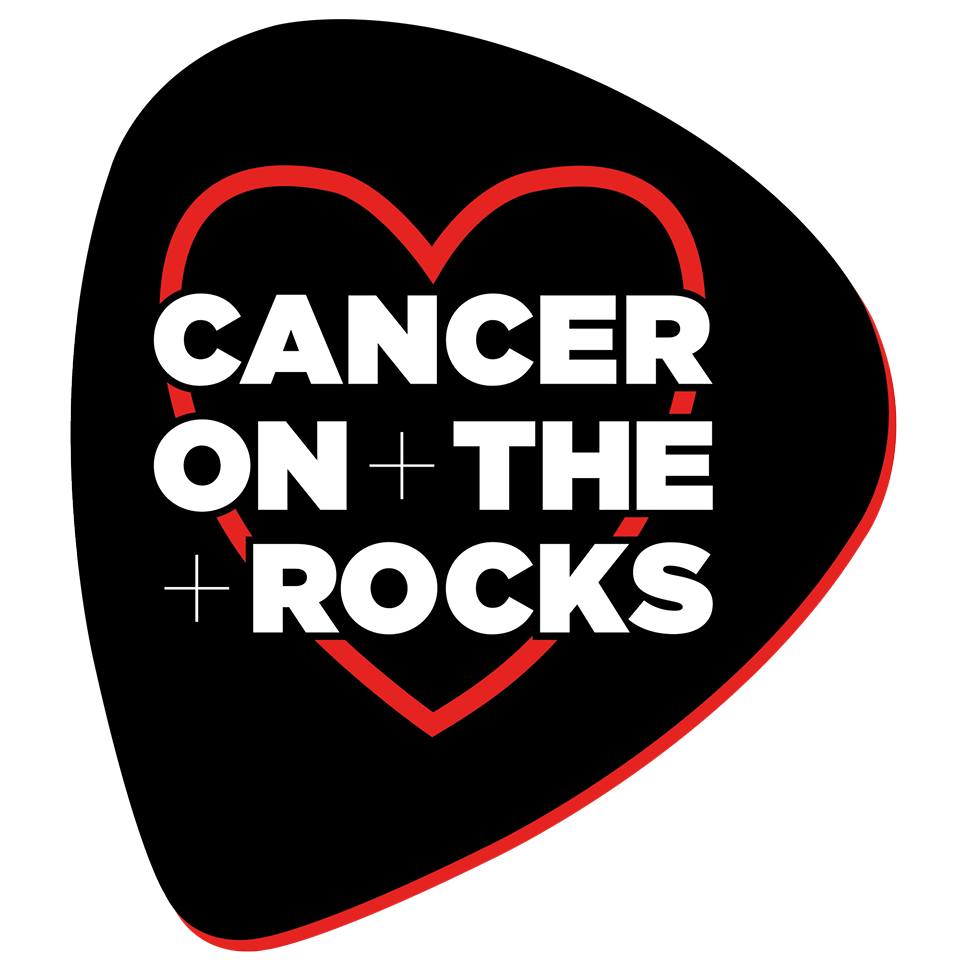 Cancer On The Rocks, a two day festival in aid of Macmillan Nurses, takes place for the first time this year in London. The brainchild of Skyfire Records supremo Rick Palin, it has previously been staged successfully in the North. Moving his offices to London, however, it made sense for Skyfire to reroot it down South.
Explaining the reason behind the event Rick Palin said "We've all lost people we know to Cancer and Macmillan do an incredible job. I know first-hand from the support they gave my own family. I wanted to give something back. But Cancer On The Rocks is not just about fund-raising it is about celebrating life too. And what better medium to celebrate life with than music."
Joining headliners Romeo's Daughter on the Saturday are upcoming rockers Collateral, Weapon UK, Gypsy's Kiss and Blurred Vision. (The latter, who appeared at this year's Download festival and are already announced for next year's Rambin' Man, have already done their own bit for charity with the John Lennon tribute concert on October 9th in aid of War Child.)
Sunday's bill comprises Piston, Joanofarc, Superfecta, Jessie Galante, Willie Bo Walker, Asif Outlaws, Lol Goodman, Found Missing and the award-winng Never The Bride. Topping the bill are special headliners Ali Maas and Micky Moody (Whitesnake etc) while MC duties fall to Darren Redick.
Jessie Galante – The female powerhouse of rock vocals. Jessie's career started in LA with the band Actor; she has since forged a solo career alongside her late husband Larry Swist, a pioneer in production and Ssudio design. Jessie, a Buffalo Hall of Music inductee, will be showcasing tracks from her extensive career and using COTR as a springboard for her 2020 European tour.
Romeo's Daughter – They are one of this country's most successful melodic rock Bands. Formed in the '80s the band are a festival favourite. They are getting back on the road after a break and COTR will be their ONLY UK date of 2019.
Blurred Vision – `Led by Iranian born Sepp Osley, they had a huge viral hit with their reworked Another Brick in the Wall. They have played many major stages including Pride in Toronto, the Beatles Anniversary in NY and Download. Sepp recently organised a birthday tribute to John Lennon at the Hard Rock Hotel featuring Steve Hogarth (Marillion) and Nick Van Eede (Cutting Crew) in aid of War Child. The band are about to release their second album.
Superfecta – Local London boys done good. Superfecta first came on the scene with their debut album Primal Instinct in 2014 to much media acclaim. Following a break/line-up change the band re-emerged in 2018 with a new album Disconnect. The album has been much lauded and they have just completed a tour in Russia.
Wily Bo Walker – Bo Walker is a unique blues rock guitarist from Scotland with an extensive career and a firm fanbase. An artist to be checked out for sure.
Lol Goodman Band – Another favourite on the UK Blues circuit, Lol has a distinct style which can be defined as Rock/Blues/Prog. Their third album came out this year entitled "Scruddy and The Healing Sun". The band are currently on tour in LA with Skyfire band Prima Donna Rising
Found Missing? – Found Missing? comprise seasoned musicians, are based in Essex and launched their debut Indie rock EP earlier this year.
Weapon UK – Weapon UK are one of the stalwarts of the new Wave of British Heavy metal and formed in the early 80s. As fresh now as they were then they have just released their new album "Ghosts Of War".
The Asif Outlaws – Psychedelic/Blues/Rock. Formed by Asif Ali in Croydon with a terrific group of musicians including Jackie Taylor on sax – a well known London band..
Collateral – One of the rising names currently on the UK rock scene, they are set to release their debut album this Autumn. They were given the chance to support the Jon Bon Jovi on a recent cruise and are destined to be in stadiums themselves before long.
Piston – Also about to release their debut album. This much acclaimed band certainly know how to rock and have had a meteoric year.
JoanofArc – one of the UK's only working all female party bands with an unforgettable live show. They have performed worldwide including the USA, the Caribbean and have extensively across Europe.
Gypsy's Kiss – Formed by school friends in the early 70's Gypsy's Kiss are at the top of the Iron Maiden family tree as one of those school friends was Steve Harris. Now a reformed band under original member David Smith, they are bringing back all the material that Steve and Dave wrote (including the popular 'Heat Crazed Vole') along with new material.
Never the Bride – in their 25 years together these girls have played venues ranging from The Royal Albert Hall (on multiple occasions) alongside Elton John and The British Rock Symphony Orchestra, Blues festivals, Wembley Arena supporting The Who, The Viper Room in LA and Euro-fests galore. They have also performed private shows for Cher and Liza Minnelli to name but two. Nikki Lambourn on lead vocals additionally holds a successful reputation as a vocal coach and is described as "the best I have ever known" by Beverley Knight. Nikki has appeared on TV as a vocal coach on BBC's "Just The Two Of Us" and Channel 4's "Faking It" series.
Ali Maas and Micky Moody – their song-writing collaboration began in 2014 evolving into the 2016 album Black And Chrome. With their five piece band, the emphasis is on a shared admiration of Classic Rock, Blues, Americana and down home swampy rhythms . Aside from his well-documented time with Whitesnake, Micky was also a member of Juicy Lucy, Snafu, The Moody Marsden Band, Frankie Miller's Full House and Roger Chapman. Ali emerged onto the British Indie Rock scene as lead singer and writer for McQueen and currently presents a weekly show called Black Cat Trails on TotalRock.com. Some Whitesnake classics are promised on the day and a second album is due for release in Spring 2020.
---
Don't forget to follow our Spotify Playlist: