Ghanian legend: Gyedu-Blay Ambolley will release new album 11th Street, Sekondi
|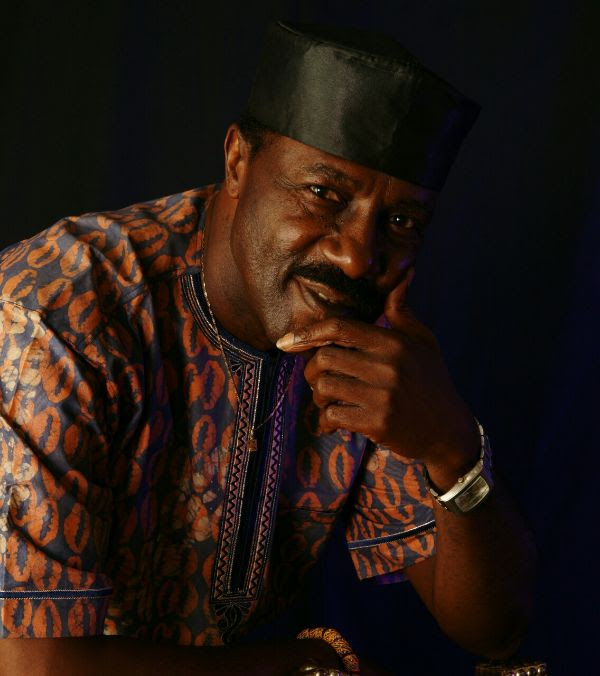 Ghanaian highlife star and renowned saxophonist, singer and guitarist Gyedu-Blay Ambolley returns with 11th Street, Sekondi, his 12th album since his debut in 1973. The charismatic stage personality, no stranger to mixing humour into his music and who has performed alongside Afrobeat legend Fela Kuti and highlife bandleader Ebo Taylor, has been a record collector's staple since his appearance on the seminal Ghana Soundz compilation on Soundway in 2002, which re-introduced the world to his trademark 'Simigwa' style.
Highlife, which started in Sierra Leone and Liberia, took hold in Ghana in the 1940s as a coming together of the musicians fed up with the foxtrot and quickstep parties originally hosted by English colonists. It began with big band horns and happy lyrics, popularized by artists such as E.T Mensah, before opening up in the '50s and '60s with a wave of guitar-driven, socially conscious and more danceable Afro-funk hits — a product of the easy movement of people between Nigeria and Ghana.
It was then that Ambolley's trademark baritone vocals burst onto the scene, under the tutelage of close personal friend Ebo Taylor. Already an accomplished flautist, drummer, guitarist and singer, Ambolley joined Tricky Johnson's Sextet — a band led by ET Mensah's former guitarist — as a 15-year-old vocalist in 1963. This was followed by spells with highlife legend Sammey Lartey's Railways band, then with Taylor in the Stargazers and the Uhuru Dance Band. Ambolley's musical development was also informed by a love of popular '60s US radio show 'Voice of America Jazz Hour', a program packed with artists including Miles Davis, John Coltrane and Ella Fitzgerald.
These influences, and a fearless ability to mix highlife with funk, blues, soul and disco were drawn together for Ambolley's 1973 solo album Simigwa, later re-released on Essiebons. The musician says his spoken style not only created a new genre — inspired by the melodic ravings of a man in his hometown — but was the first-ever example of commercially-recorded rap, six years before the Sugar Hill Gang's Rapper's Delight. Ambolley's English and Fanti language tracks then appeared in records and tours throughout the US and the UK, most recently with his band The Sekondi Band International, but it was not until Soundway Records produced the Ghana Soundz compilation in 2002 — the result of painstaking research by DJ Miles Cleret — that the highlife artist's other albums, including 'Party Time' and 'The Sekondi Man', were rediscovered and re-released. This recent resurgence in his career has led to performances at prestigious festivals, such as Montreaux and sees a forthcoming performance at Le Guess Who? in the Netherlands.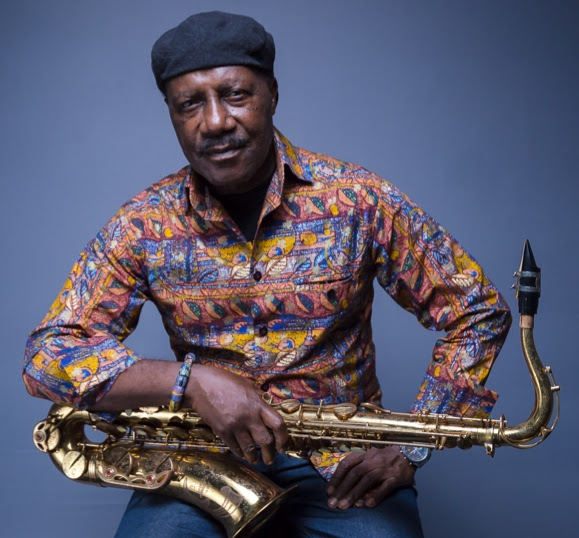 Ambolley's latest album, 11th Street, Sekondi, named after the area of West Ghana in which he grew up, is a look back at the area and musical styles that shaped the musician's life. Black Woman is a funky number that opens the album with Ambolley on a tenor sax solo, while tracks like Little Small Girl showcase his renowned James Brown-influenced vocal flourishes. Soul, jazz, blues and comedy are present — in keeping with his fervent belief that music must always be entertaining for the listener.
The album is the second of his to be released on German label Agogo records, after acclaimed 2017 hit, Ketan. It also stays true to highlife's social ambitions, with reflections on the misguided pursuit of European ideals ahead of African values. Ambolley's career has been filled with accolades, including a Lifetime Achievement Award from the Charles R Drew University in Los Angeles, and formal recognition from the Ghana Embassy in Washington DC for producing the first-ever commercially recorded rap album.
---
Don't forget to follow our Spotify Playlist: