Continuing the party of Anniversary 50 years of Ruisrock
|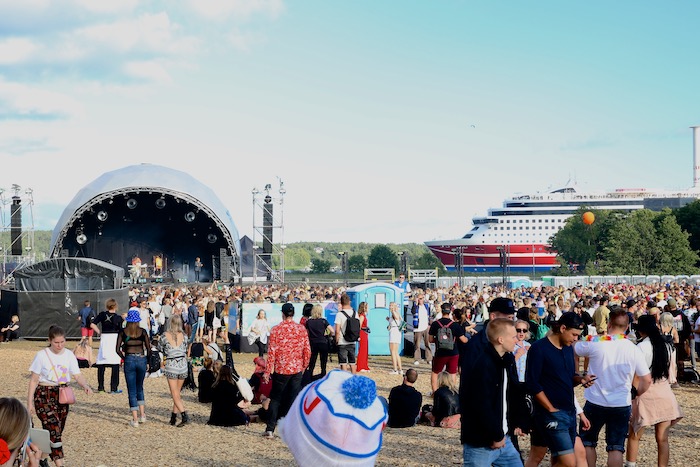 The second day of Ruisrock started slowly. The boat that would have brought us to the festival area was packed, so we had to wait until the next one. That's still a lot better than what most of the visitors do to get there, just walk. It's quite a stroll, about 5 km in the evening, which can be dubbed according to the number of beers visitors had. Quite some people drink too much at the end of the day.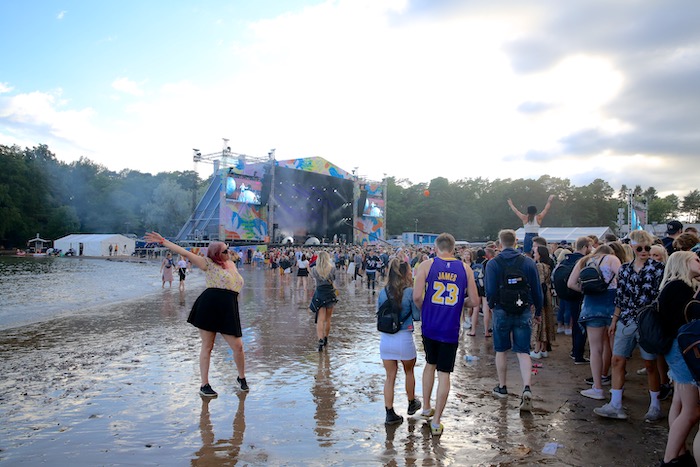 It was noticeable that it was Saturday. People were off from work and that resulted in much more visitors this day. It was busy, sometimes even hard to get from one stage to another, but for most visitors it was not a big problem, unless you wanted to be in the front row.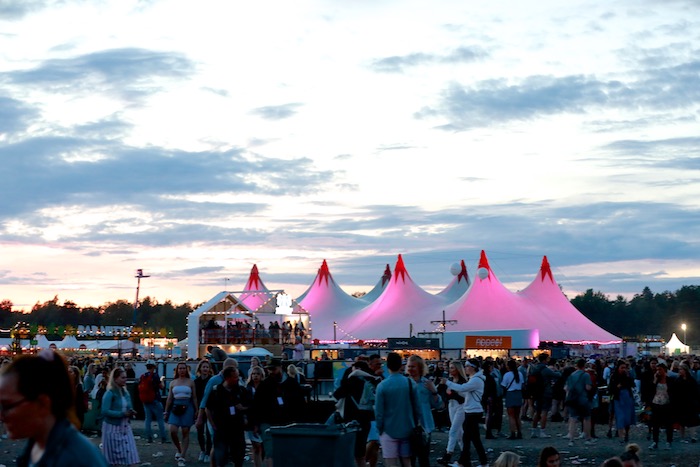 Many of the bands that were last week on Provinssi Rock in Seinäjoki were also playing at Ruisrock this weekend. Like Vesala. She got to the frontline and sang with the crowd. Then turned up the beat rate and played hardcore house beats this time. Many people made a selfie with her because she was so close now. A nice moment for that.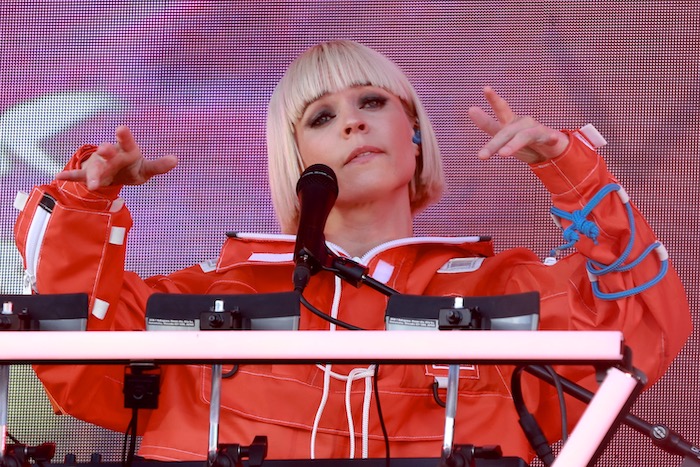 Chisu is at the moment one of the most successful pop artists in Finland is making a comeback. Anne Puu in her glitter-suit was performing at the "beach stage". It was a wonderful sight to see one of the big ships visiting Sweden to pass the isle from here. They were so close, you could almost touch it. Luckily there were lifeguards to protect the swimmers. This year it's too cold to swim, so only a handful of diehards tried it.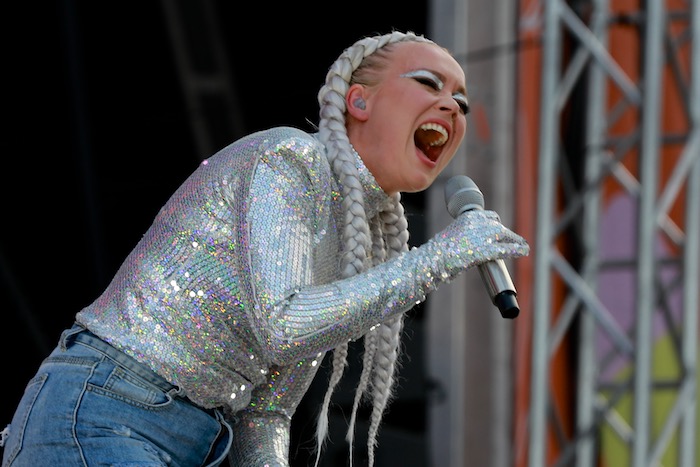 Upcoming boy Melo with a lot entourage on the side of the stage made it on stage. This is the future of modern music, whether we like it or not. The DJ's Stereo asked Elias Gould to sing along on one of their tracks, that was not such a good choice, he was out of tune a few times and was much better with his one band last night. But the boys from Stereo got on with their party, it worked well with the crowd.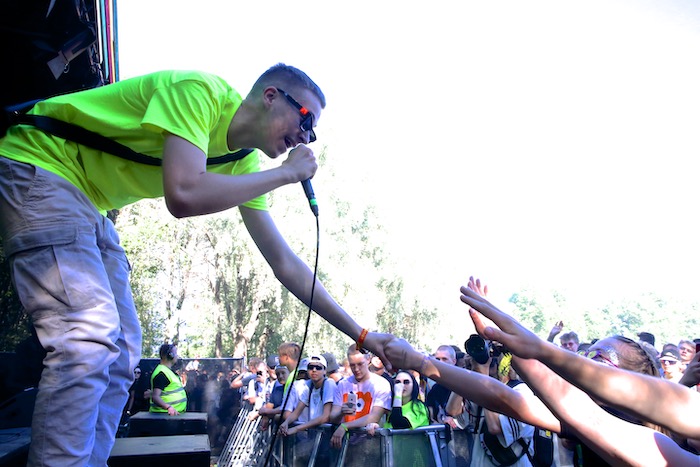 Ellips, a real hippy band, did not have attracted the biggest crowd but was doing its best to get the hippy feeling across. The frontwoman Elli Haloo put in a lot of effort and god appreciated by that.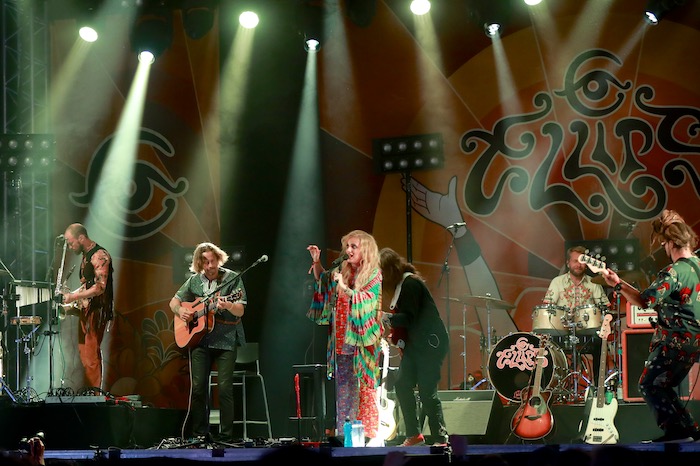 The birds were having a good weekend as well, they were hanging with many over the food sections. Besides the music, there were also some side programs, awarenesses about where your cloth come from who made them. A subject that is definitely needed to get some attention. Also, some creative acts were placed on the terrain to make it even nicer. In a sea container, there was a little rave going on, much smoke and noise.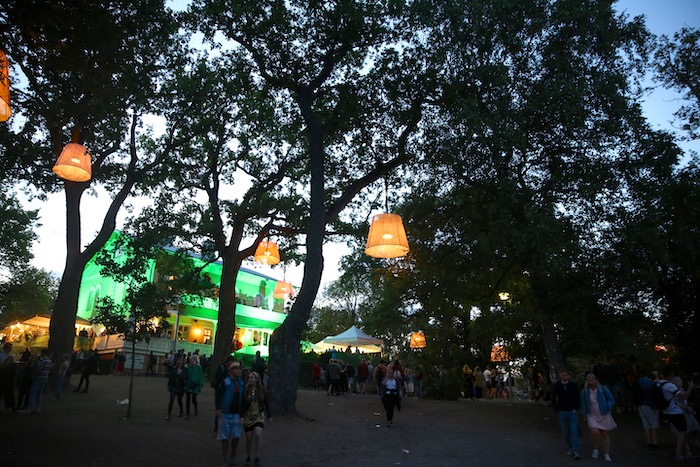 Vesta with her band dressed up in a blocked black and white outfit went her own way. That made her special and attractive. The music she makes is melodic and her voice ads a little spark to it. She sang some of her hits like "Ota varovasti" and "Sun katu".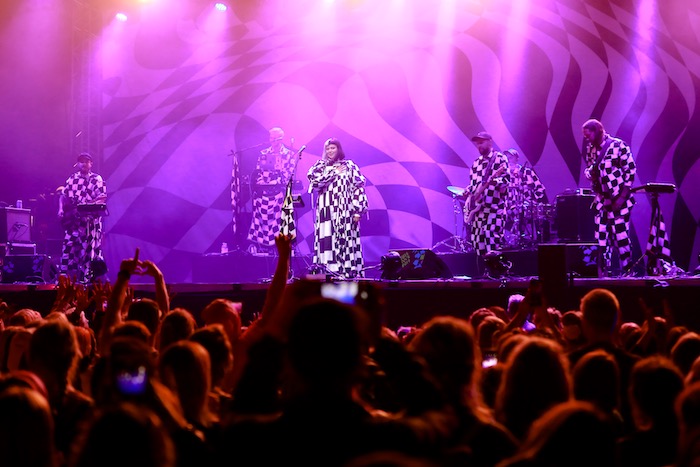 On the main stage JVG, before known as Jare & Ville Gallewas, again were part of the festival. Again with much smoke, fire, and passion, the 2 frontmen performed in a Formula 1 decor. The area was shaking, the moment they performed, so many elope jumping around a causing a small earthquake.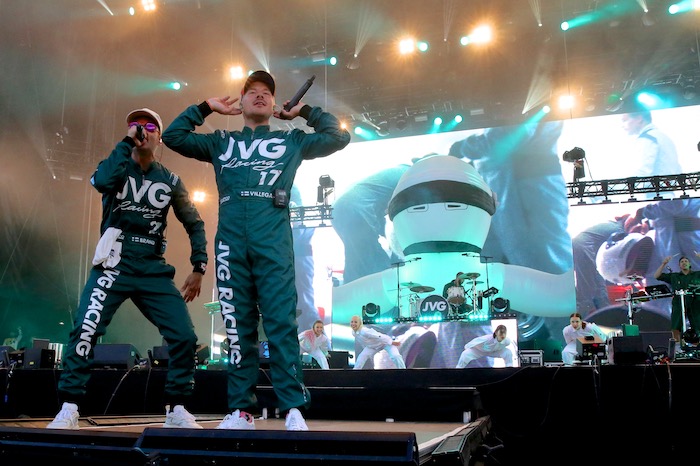 As a real Empire (of the sun) Frontman, Luke Steele performed in the middle of the earth with his well-known headwear. He also brought some dancers with him to accompany him on stage. "We are the people" he sang a bit overdone, supposed to be. Also his poppy song  "Walking on a dream" was on his playlist.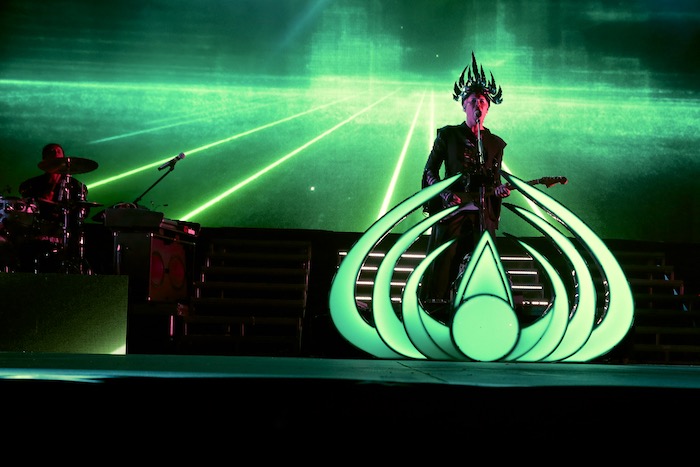 When the boys from Manchester, the 1975's, got on stage many came to see the eccentric active frontman, Matthew Healy. He did let them down, he gave a great show. Their music is catchy and you almost can't resist standing still.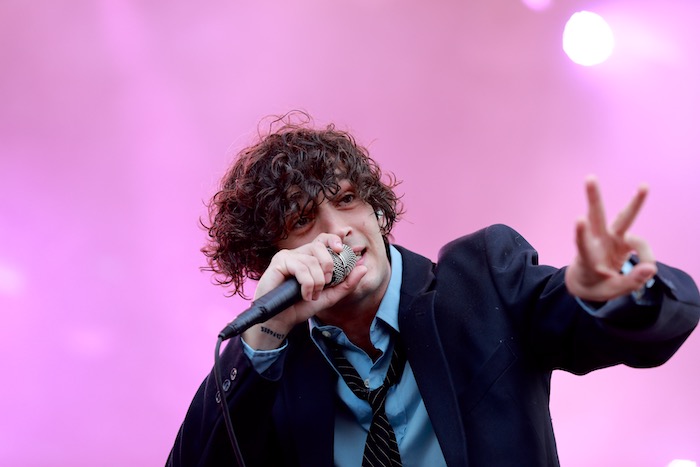 Dimitri Vegas & Like Mike was the closing act of the second day of the 50th Ruisrock. Too bad the people could hardly see them behind the big video wall. Luckily they came out a few times from behind the spinning wheels to show themselves. A well-produced set with much variety, like songs of Cindy Lauper and Queen were spun. There was a magical moment when they asked the crowd to show their cellphones and light up the place up for take-off. After this party, everyone would turn homewards, leaving day 2 with a good mood.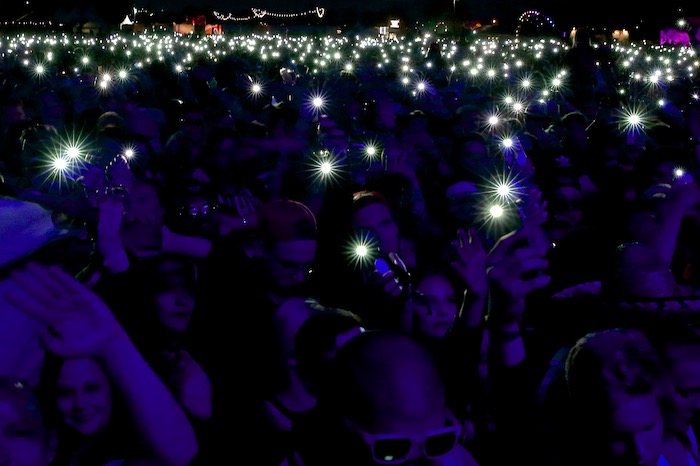 Photo's (c) Hans Kreutzer
---
Don't forget to follow our Spotify Playlist: