20 more names for Belgian Dour festival
|
The line-up of the Belgian Dour Festival is slowly filling up and scorching headliners are being cemented above a multitude of high-quality artists source from all four corners of the earth. Those of you who are starting to plan your travels, bear in mind that Dour is the ultimate unique and fantastical journey through the lands of alternative music! Before the announcement of the next big headliners, we are pleased to reveal 20 new names, both new discoveries and old favourites, that reinforce the festival line-up! Whatever your reason for going, we can guarantee you more love, more music, and more madness.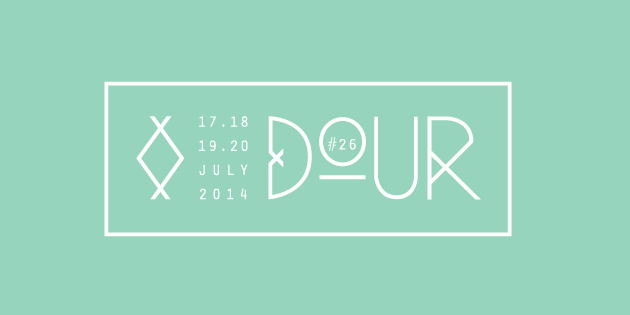 Part of the glorious history of electronic music, American techno pioneer Jeff Mills will give you some hard beats while the unique sound of Flosstradamus while the unique sound of Flosstradamus will also be on hand to get you moving. From the same country but another world, the savage Thick As Blood will offer you a small taste of hell.
Straight from Jamaica, they will welcome Johnny Osbourne and Lone Ranger, two legendary figures of the reggae scene, along with Winston McAnuff & Fixi for a collaboration that promises to be surprising and seductive.
The French crew L'entourage and the American J Rocc, accompanied by Lefto, promises to provide a couple of dynamic and resolutely fresh shows. And it will be a welcome return for the eccentic The Gaslamp Killer, who first won over the festival three years ago, as well as the avant-garde Clark, who will bring you an explosive show.
There will be a first appearance from Fakear and Motor City Drum Ensemble who will be sure to grab your attention. A regular at the festival, Brodinski will awaken the animal in you. Meanwhile, Gorgon Sound vs Dubkasm are preparing a vibrant battle in the company of Solo Banton.
The Belgian colours will be proudly represented with the awesome Raving George, Dj System-D and Poldoore, while the Brussels artists Mountain Bike, Stereoclip and Coubiac will provide lessons in how they party in the capital of Europe. The hip-hop duo Aral & Sauzé, on the scene since 1995, will release their new project, 'Connection'.
So with all of this, we are bursting with excitement to get you all along to this amazing weekend. We will have more names next time!
---
Don't forget to follow our Spotify Playlist: