Provinssi rocked further on, day 2.
|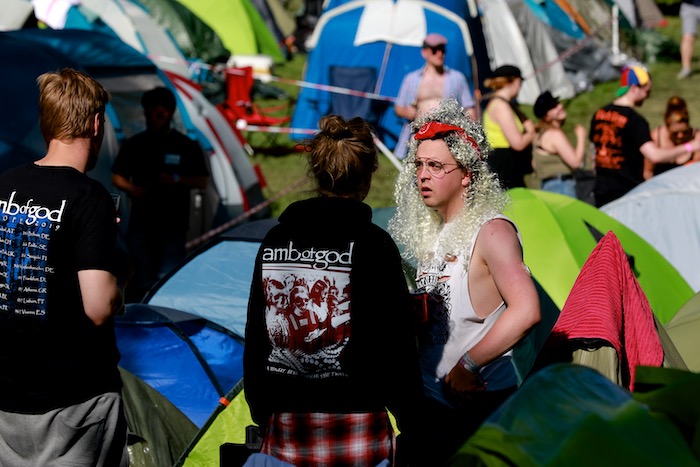 Provinssi Rock, the second day, started quietly with singer-songwriter music from Yona. The Amphitheatre was filled to the top, the very easygoing happy music was perfect to start with.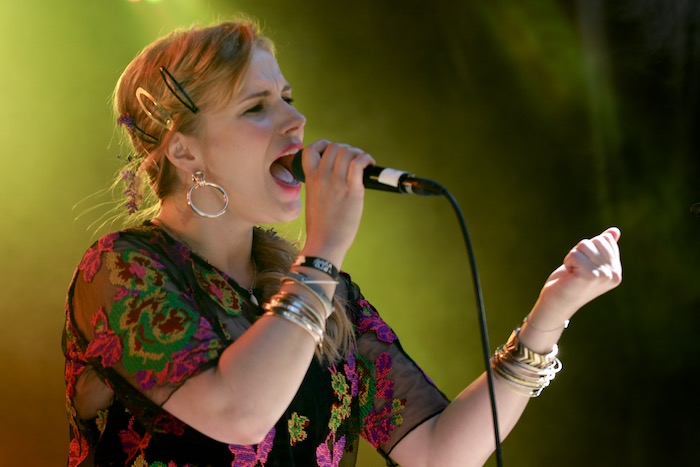 On the main stage the opening was with Sanni, a lady in red; dressed in a red leather suit, who was a catch to the camera. She enjoyed it a lot to be on the stage. That could also be said about the all-woman band Barbe-Q-barbies. They played some lovely guitar pop/rock on the Radio Helsinki stage. The stage where new bands are promoted.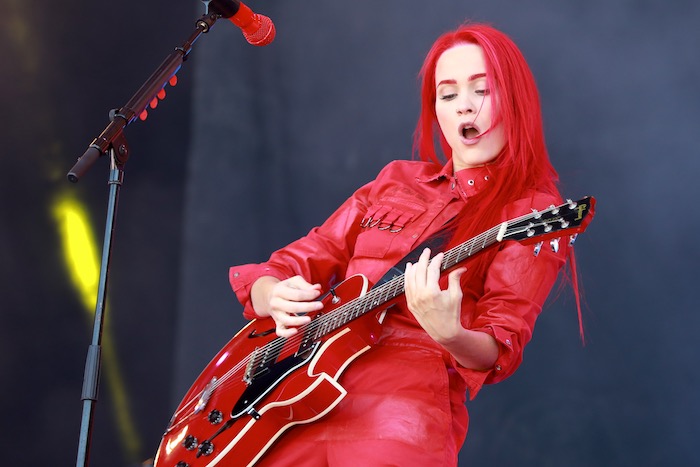 The next genre came by Vesala. She played – dressed in a flourishing cloth – some electronic music. Two dancers gave the show something extra, just like the (too much) smoke. It sounded like the 80s, some good voice and a pretty face.  In the mental tent Turmoil Kätilot made the audience eat out of their hands, and they even made a wave to cheer them.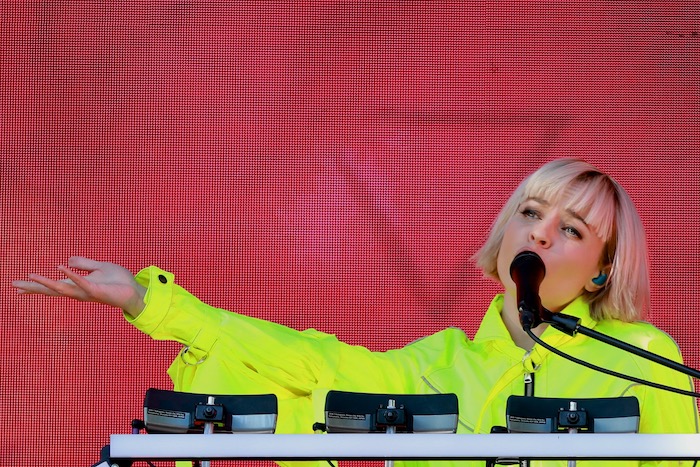 With Ville Valors & the Agents on the main stage, the power was brought down again. Some older man formed the basis for Vile Valors to sing on. The band brought very good solid music, even their instrumental parts were great.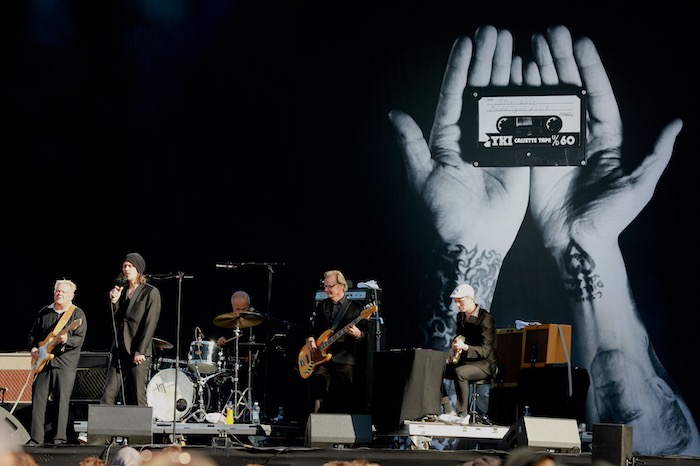 In the Amphitheatre there was a funky woman, Nicole Willis, entertaining the audience with her smile and voice. It was like a disco and most of the people moved on the music.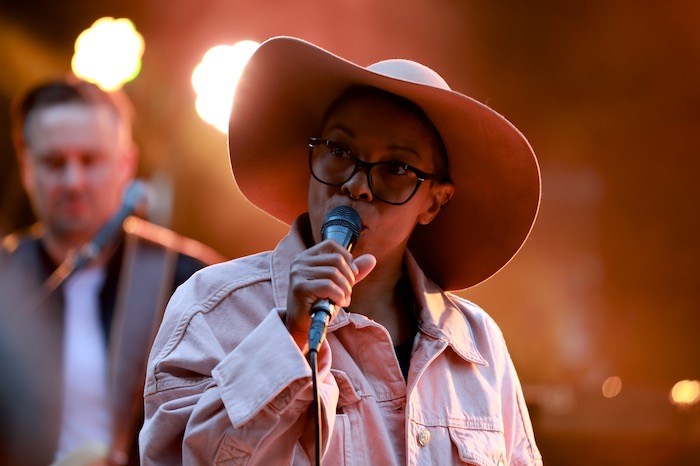 Cypress Hill came out with the sounds of their DJ, DJ Muggs, who warmed up the crowd with his scratching and enthusiasm. It took them some time to come up with new songs. After eight years of waiting Cypress Hill finally released in 2018 the album "Elephants on Acid" of which they played some songs, of course.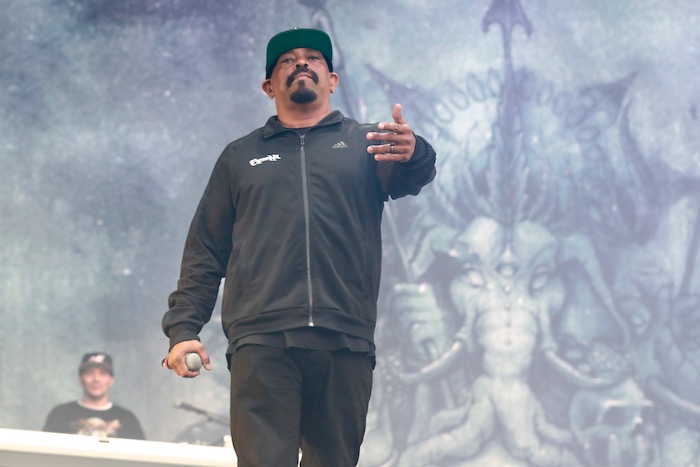 Limp Bizkit began the show with Prince cover song "Purple rain", and after the hit single the party started for real. Some real energy came from the crowd. From front to the back, everyone was having fun! The band just arrived from LA, so they needed to be kept awake, which definitely did happen! The band played among others some of their mega hit singles, like "Rollin' (Air Raid Vehicle)", "My way" and the Who's cover of "Behind Blue Eyes". A great show!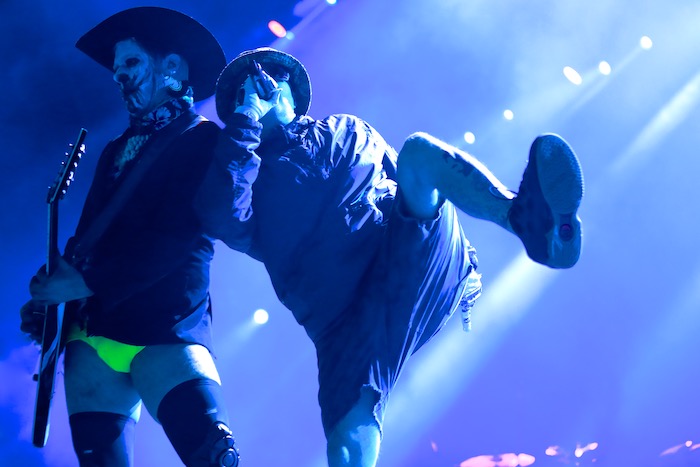 Iisa made the circle come round again. Just a perfect cooling down from the power of Limp Bizkit. Much more people came to Seinäjoki this Saturday. It was noticeable on the terrain, it was harder to get from one stage to another, and you had to wait for food and the toilets. The counter stopped at an impressive 28000 people, who had a great musical day!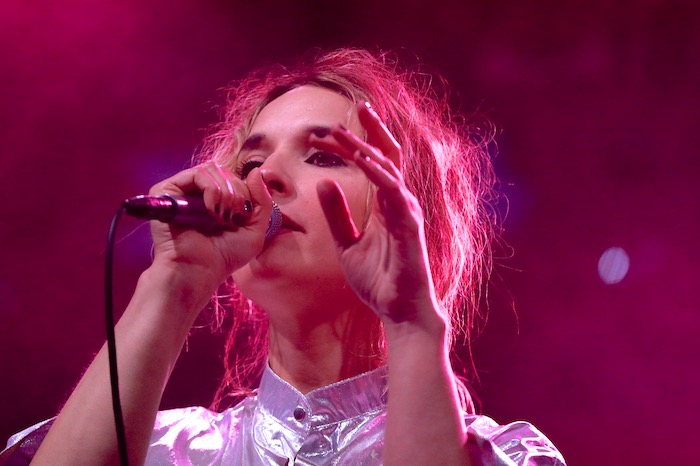 Photo's (c) Hans Kreutzer
---
Don't forget to follow our Spotify Playlist: