Again great music from music cafe After Eight by Karina
|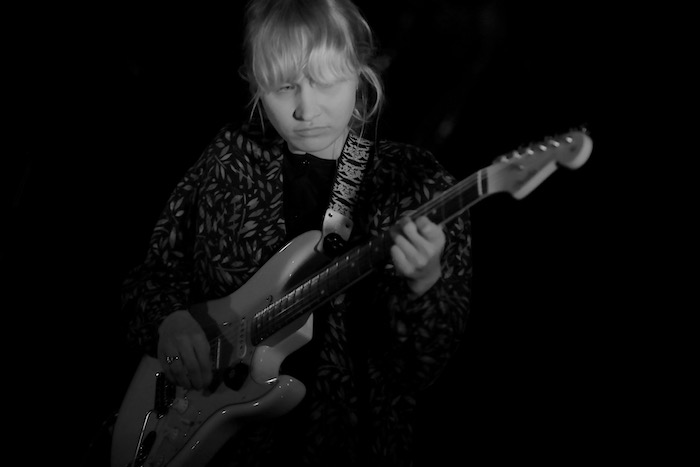 Karina was not jus a band they recently were nominated for the Hyundai Nordic Music Prize. Their debut album 'Karina' was self-produced and got very good critics. Some of them even wrote that they made some of the greatest pop songs of the year.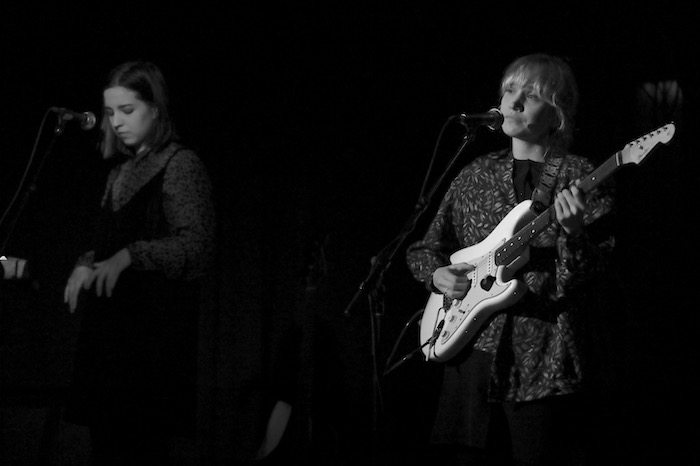 The band consist of singer and songwriter Karin Mäkiranta and singer and bas/keyboard player Helmi Tikkanen, they complimented their voices nicely.  Two woman on stage in Pietarsaari on world woman's day, a good gesture of the After Eight where actually a lot of women musicians are booked during the year as well. It was really quiet during the performance of Karina, the people where impressed by what they musically put on stage. The higher voice of Helmi Tikkanen gave the songs even more depth.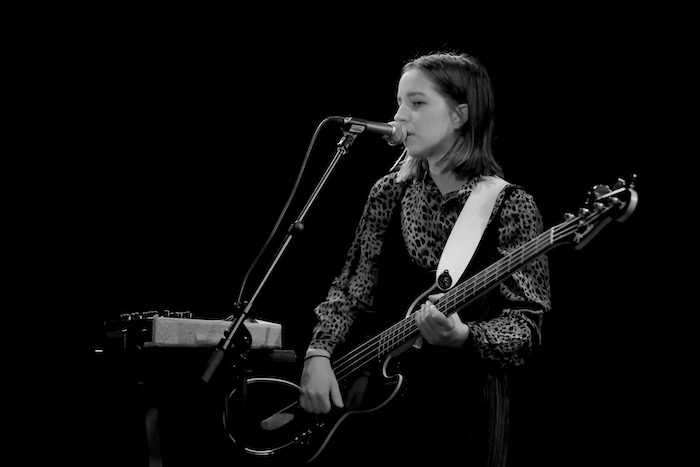 They started with the bas in the lead with the song: 'Täällä sinua juhlitaan' one of the songs that was together with 'Bambi' got a lot of attention off the Nordic music press. No wonder they sounded fresh vibrant and lively.  'Alku' was played with many loops (just like on their poster where they copied themselves as well) so it sounded much completer than it would have sounded with only the guitar. The voices were heavenly mixt together and gave the song a warm feeling.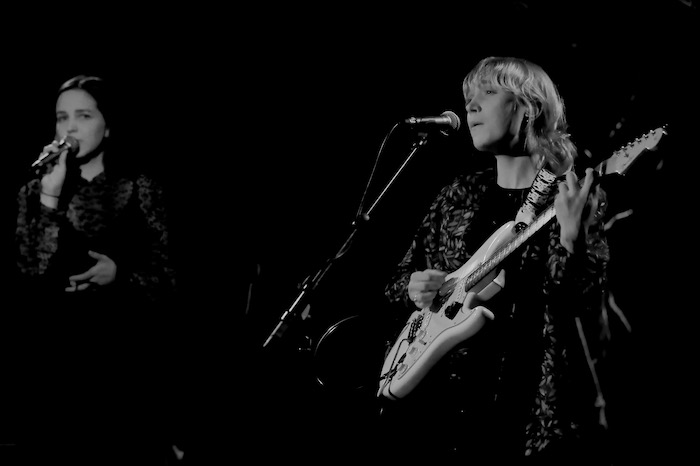 The song 'Löyly' was a bit different, somewhat happier. It sounded like a lovely summer night. 'Laivat' sounds just a pure small lullaby, but it's about dreaming of someone and was sang solo by Karin Mäkiranta. 'Kenkäkaverukset' is a song that tells about friendship, like many as their songs.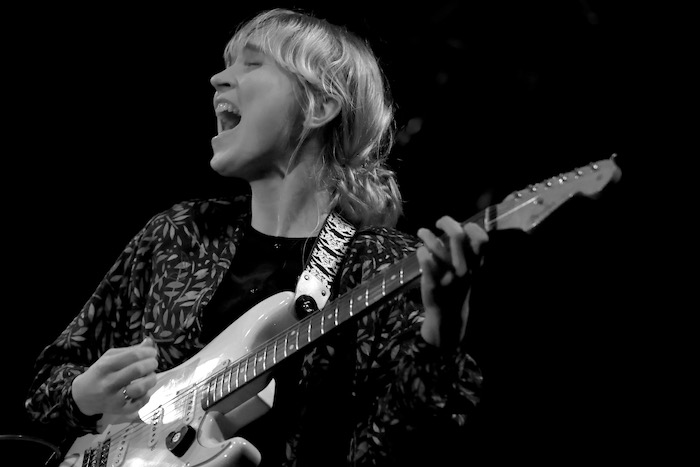 With 'Loppu'  translated from Finnish to 'End' was literally their last performance of the night and left us with the idea of wanting to hear more and more of them. 
Photos (c) Hans Kreutzer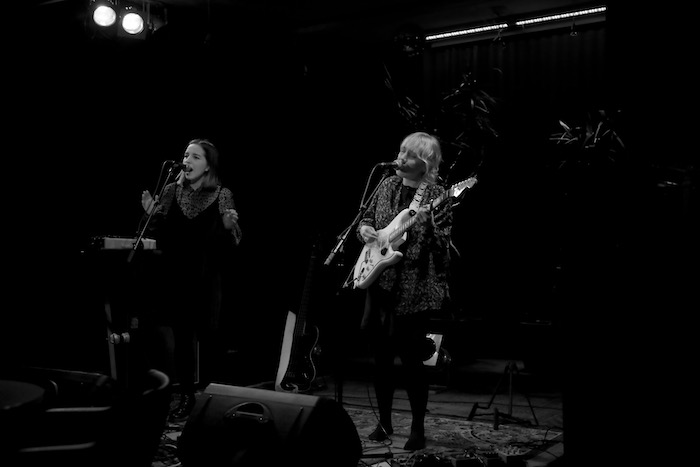 ---
Don't forget to follow our Spotify Playlist: