Cardi B, Jorja Smith and MØ to play Roskilde Festival 2019
|
27 artists have been added to the music and arts programme for the Danish non-profit festival. Other new acts include Cypress Hill, Bring Me the Horizon, SOPHIE, Khruangbin, Fatoumata Diawara, Girlpool and Stella Donnelly.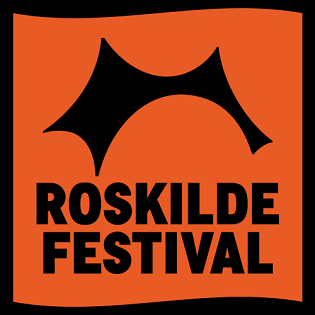 More than 180 music acts will play Roskilde Festival 2019. The Cure, Robyn, Travis Scott, Christine and the Queens, Tears for Fears and many more have already been announced, and they will be joined by 27 new artists from five different continents. The queen of hip-hop Straight out of Bronx, 26-year-old Cardi B is the undisputed queen of hip-hop. She has topped the charts with singles such as Bodak Yellow and I Like It from her debut blockbuster album Invasion of Privacy. She has received seven Grammy nominations, and she is the first female rapper in 19 years to top the Billboard Hot 100 chart and the first ever to have three singles in the top 10 at the same time. Her rise to stardom has been unconventional: she went from gang member to stripper, becoming a local celebrity, social media personality and reality TV star before turning to music and now headlining Northern Europe's biggest festival.
English R&B and pop revelation Jorja Smith is also heading for the stars: Having won the Critics' Choice at the Brit Awards, Jorja Smith finally released her acclaimed debut album Lost & Found last year. The 21-year-old has worked with artists such as Kendrick Lamar, Kali Uchis and Stormzy, and it is no surprise that she is nominated for Best New Artist at the 2019 Grammys.
Early in her career, Danish superstar MØ enjoyed a breakthrough on Roskilde Festival's talent stage. Off the back of her new album Forever Neverland, the Dane is ready to conquer the iconic Orange Stage once again.
Head of programme Anders Wahrén says: "Cardi B, Jorja Smith and MØ are very different artists, but they're all bonafide stars. From hip-hop to R&B to pop, they're shaping the musical landscape, and we can't wait to see them triumph at Roskilde Festival 2019."
Bring Me the Horizon are back at Roskilde, this time for a rock lesson on the main stage. Reinvigorated stoner hip-hoppers Cypress Hill are also ready for a triumphant return, 23 years after their last visit, off the back of acclaimed new album Elephants On Acid.
Australian artist Stella Donnelly is one of the most hyped songwriters out there despite not yet having released a full album. Tackling very difficult subjects, her razor-sharp lyrics are personal and brutally honest. Julien Baker, equally, deals with tough issues such as sexuality and self-doubt. She is also part of the alternative supergroup boygenius together with Phoebe Bridgers and Lucy Dacus. The latter is also announced today, having released one of the most praised indie rock albums of 2018, Historian.
Virtually unknown outside of London, teenage quartet Black Midi are deemed the next big thing in the UK: Fans of math-rock and noise will have plenty to look forward to here.  Roskilde Festival 2019 will be full of talents, and this is reflected in the festival's Art Zone as well. Danish artists Alexander Tillegreen, Biba Fibiger and Ida Sønder Thorhauge are among the first to be announced for the arts programme along with acclaimed Brazilian artist Assume Vivid Astro Focus who will build a colourful, psychedelic stage in the Art Zone.
The following 27 artists are announced today:
CARDI B (US)
MØ (DK)
BRING ME THE HORIZON (UK)
CYPRESS HILL (US)
JORJA SMITH (UK)
THE ARMED (US)
BARSELONA (DK)
BLACK MIDI (UK)
FATOUMATA DIAWARA (ML)
GAYE SU AKYOL (TR)
HEAVE BLOOD & DIE (NO)
HUGO HELMIG (DK)
JPEGMAFIA (US)
JULIEN BAKER (US)
KHRUANGBIN (US)
LUCY DACUS (US)
NAKHANE (ZA)
SPEAKER BITE ME (DK)
STELLA DONNELLY (AU)
SOPHIE (UK)
SØREN HUSS (DK)
CARPENTER BRUT (FR)
GIRLPOOL (US)
Arts & Activism programme:
ALEXANDER TILLEGREEN (DK)
BIBA FIBIGER (DK)
ASSUME VIVID ASTRO FOCUS (BR)
IDA SØNDER THORHAUGE (DK)
59 music acts have now been announced for Roskilde Festival 2019, including The Cure, Robyn, Travis Scott, Julia Holter, Tears for Fears and Christine and the Queens. About 120 music acts are yet to be revealed.
---
Don't forget to follow our Spotify Playlist: