Mike Dillon Surprise Album Release 'Bonobo Bonobo'
|
Percussion wizard Mike Dillon has seemingly done everything a musician could dream of. He's been a key member of bands like Garage A Trois, Dead Kenny Gs and Critters Buggin. He's served as a key sideman to artists like Rickie Lee Jones, Les Claypool and Ani DiFranco. He's amassed an extensive catalog of genre-defying recordings. He's taken to the road relentlessly, building one of the most loyal underground fanbases on the contemporary music scene, while being invited to share bills with bands including Clutch, Dean Ween Group and Umphrey's McGhee. For nearly three decades, Mike Dillon has been playing exclusively by his own rules. Now, the man championed as a "punk jazz provocateur" has just produced what perhaps may be his shining hour, 'Bonobo Bonobo.' The new album, announced for surprise release to coincide with his upcoming Winter tour, was recorded in New Orleans with a collective he calls The Mallet Men—essentially an extended version of his core touring vehicle, The Mike Dillon Band. Produced by bandmate Nathan Lambertson, 'Bonobo Bonobo' is available for download now via Dillon's label, Royal Potato Family and out on all digital music portals next Friday, December 21.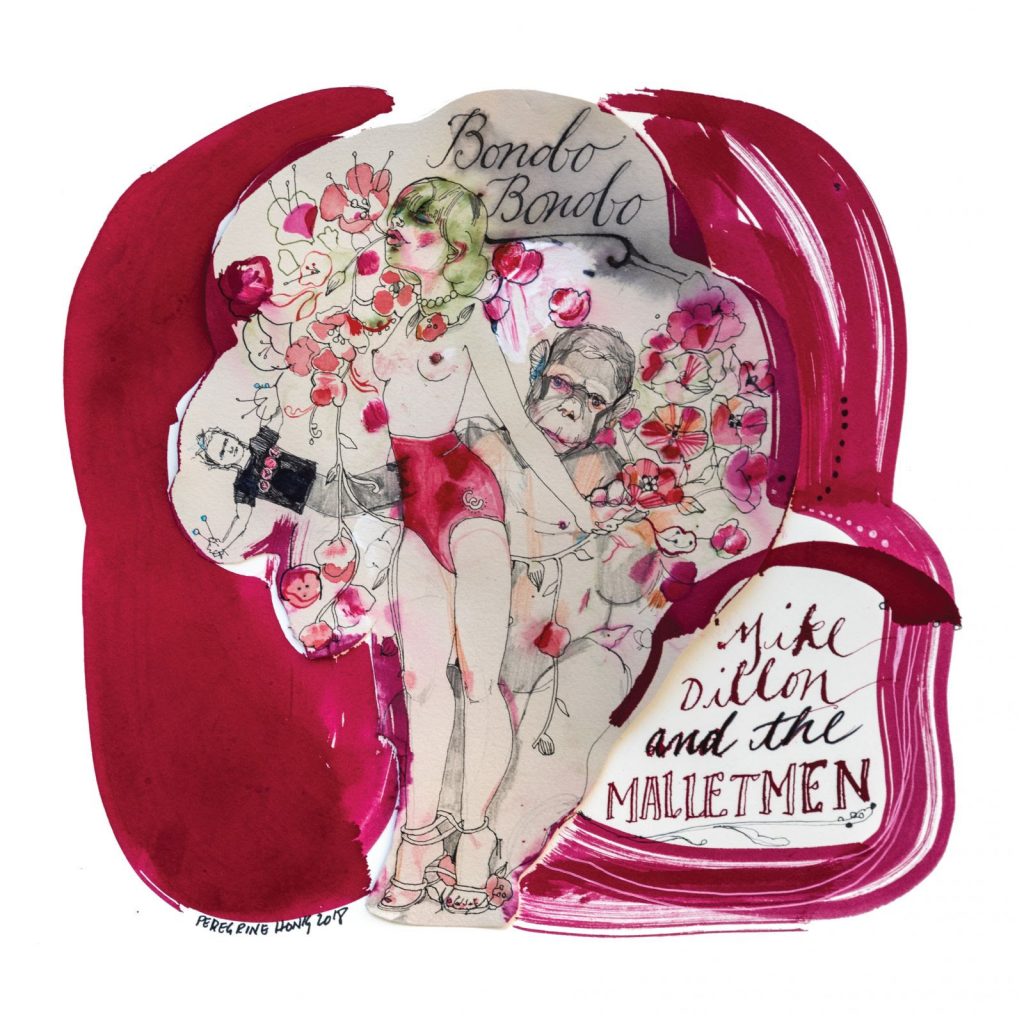 By drawing from his percussive arsenal—a treasure chest of wonders including vibraphone, marimba, and tabla—and by linking up with some of New Orleans most thrilling musicians, including Stanton Moore (Galactic), Tiffany Lamson (Givers), Doug Belote (Jerry Douglas), James Singleton (Nolatet), Brendan Bull and Ari Kohn (Brass Lighting), G. Maxwell (Miranda Lambert), Cliff Hines (Rickie Lee Jones) and Evan Oberla (O.A.R.), Dillon treats listeners to a searing, frenetic, head-trip of an album. Here there are traces of The Minutemen, Frank Zappa, DC Go-Go, The Butthole Surfers and Tom Waits. But more still, there's grooves reminiscent of the late 70s' New York City dance-punk scene, and there are even dashes of Krautrock and stoner rock to be found (without a single guitar!) This is the magic of 'Bonobo Bonobo'—it genuinely transcends straight-up comparison. In its true essence, it is a fabulous and frenetic cornucopia of sound.
As for the artist himself, Dillon considers 'Bonobo Bonobo' to be a punk rock record, and undoubtedly, every song on this thirteen-song set backs up that sentiment. His vocals are direly manic and slightly twisted, as he howls and growls like the late, great D. Boon about backstabbing friends ("Shit Talker"), being repulsed by a certain White House resident ("Orange Julius Caesar") and a take on his own career success, the manically, self-aware ("Big Ass Fish"). The Mallet Men compliment Dillon with exquisite performances, the group being committed to his style-shifting attack, and all being exceptional players in their own right.
Ultimately, though, 'Bonobo Bonobo' may be best summed up within this context: in his autobiography, 'Commando,' Johnny Ramone wrote that he "wrote the book on punk." In fact, Ramone would double-down on that declaration: "I decide what's punk. If I'm driving a Cadillac, it's punk," he wrote. After decades of operating according to his own blueprint, it's hard not to think that 'Bonobo Bonobo' is truly Mike Dillon's Cadillac. Beginning with his artistic vision and carrying through in his songs, Mike Dillon is an artist of remarkable creativity, galvanized by his independence and guided by fearless spirit and soul.
Mike Dillon Band Tour Schedule:
12/27 – Baltimore, MD – Ram's Head Live *
12/28 – Sayreville, NJ – Starland Ballroom *
12/29 – Portland, ME – Aura *
12/30 – Clifton Park, NY – Upstate Concert Hall *
12/31 – Cleveland, OH – Masonic Auditorium TempleLive *
1/2 – Chicago, IL – Tonic Room
1/3 – Grand Rapids, MI – Founder's Brewing
1/4 – St. Louis, MO – Pop's Blue Moon Cafe
1/5 – Kansas City, MO – The Ship
1/6 – Denton, TX – Dan's Silverleaf **
1/8 – Austin, TX – One-2-One Bar
1/11 – New Orleans, LA – D.B.A.
1/12 – Jackson, MS – Martin's
1/27 – Pensacola, FL – Chizuko ***
1/29 – Charleston, SC – The Pour House ^
1/30 – Jacksonville, FL – Jack Rabbit's ^
1/31 – Tampa, FL – Crowbar ^
1/1 – Orlando, FL – Will's Pub ^
2/2 – Miami, FL – Blackbird Ordinary ^
2/4 – Carbondale, IL – Longbranch ***
2/7 – Fort Collins, CO – Washington's #
2/8 – Denver, CO – Cervante's Masterpiece Ballroom #
2/9 – Telluride, CO – The Liberty
2/10 – Phoenix, AZ – Center for Divine Awakening
2/12 – San Diego, CA – Winston's
2/13 – Los Angeles, CA – The Library Room at The Mayfair Hotel
2/14 – San Francisco, CA – Boom Boom Room
2/15 – Talent, OR – Talent Club
2/16 – Portland, OR – Jack London Revue
2/17 – Zig Zag, OR – Skyway Bar and Grill
* w/ Clutch
** w/ Ten Hands
*** Solo
^ w/ Marco Benevento
# w/ Greyboy Allstars
---
Don't forget to follow our Spotify Playlist: