KT Tunstall Announces Spring 2019 European Tour
|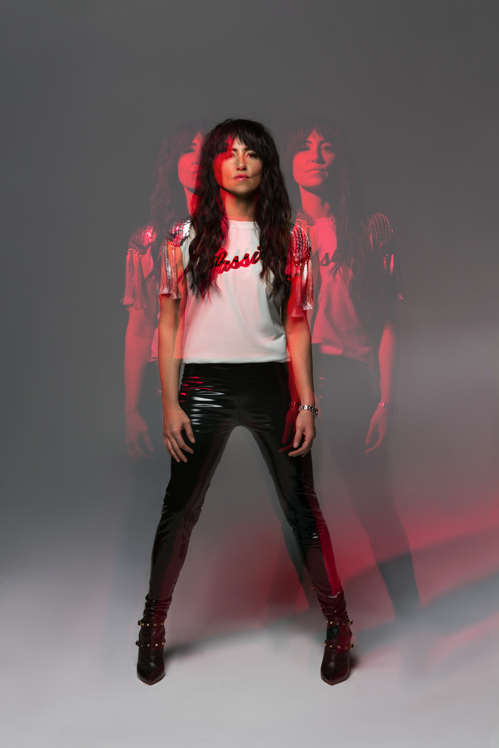 Brit Award and Ivor Novello Award-winning artist KT Tunstall is thrilled to announce a spring 2019 European tour in support of her 6th studio album, WAX, out now via Rostrum Records. In support of the new album, KT is set to perform 6 shows across Europe next year. For all dates, KT will be touring with all-female musicians, whilst also marking KT's first full-band headlining shows in Europe since 2011. The European tour kicks off on 28 March in Amsterdam, Netherlands and wraps up 3 April in Zurich, Switserland,
KT's 6th studio album was entirely self/co-written and is produced by Nick McCarthy, founding member of multimillion selling band Franz Ferdinand, with co-production from duo MyRiot (London Grammar, Birdy). WAX also features co-writing contributions from her frequent creative collaborator Martin Terefe and Kings Of Leon producer/ mentor Angelo Petraglia. Along with drumming duties from seasoned LA-based musician Denny Weston Jnr and guitar from longstanding friend and collaborator Charlotte Hatherley (formerly of the rock band Ash) amongst others, KT can be heard on guitar, synths and vocals throughout.
Following the success of 2016's Top 10 album KIN, forthcoming album WAX is the 2nd of a trilogy which explores themes of spirit, body, and mind. This album focuses on the body, and our complex relationships with physicality. As KT describes "I knew before I started writing that I wanted it to be an electric guitar record. It had to be visceral, about the physical, and the obstacles of that. It's a record about human-ness, which we so often just write off as 'flaws'. Wax evokes colonies of bees, candlelight, the material that the first long-playing records were made of", she explains, "but more than that, wax is produced inside your own head".
Lead single "The River" is written by KT Tunstall and Martin Terefe and produced by Nick McCarthy, Sebastian Kellig and MyRiot. It opens with an arresting synth hook, before KT's powerful voice enters, emotionally taking centre stage. The track builds with strong rhythmic guitar textures, exploding into an anthemic chorus. Heavy guitar riffs are central to this track capturing the dirt, grit and physicality of the album. KT explains "it's about wanting to escape the madness in the world, escaping bad relationships, and wanting to be washed clean – emancipation through nature".
KT has spent the summer touring worldwide with superb artists including, The Pretenders, Simple Minds and Barenaked Ladies.
KT Tunstall emerged in 2004 with 'Eye To The Telescope'. She has released four critically acclaimed albums since and her songs have been used everywhere from the opening credits of The Devil Wears Prada to Hillary Clinton's 2008 campaign theme. Her last album 'KIN', released in 2016, received rave reviews and debuted at No.7 on the official UK Album Charts.
Recently KT has been awarded the Inspirational Artist gong at the Women In Music Awards. She was also chosen as the first-ever female Grand Marshal (following the likes of Sir Sean Connery) to lead April's annual New York Tartan Week parade. In May she and Mike McCready, of legendary multi million selling Pearl Jam, also released a cover of Tom Petty's huge hit single "I Won't Back Down" with proceeds going to Pearl Jam's Vitalogy Foundation. Her 6th studio album, WAX was released on Friday.
KT Tunstall European Tour Dates:
28 March – Amsterdam, NL – Paradiso
29 March – Leuven, BE – Het Depot
30 March – Luxembourg District, LU – Den Atelier
1 April – Berlin, DE – Lido
02 April – Cologne, DE – Kulturkirche
03 April – Zurich, CH – Mascotte
---
Don't forget to follow our Spotify Playlist: