The Piano Guys Release New Album Limitless
|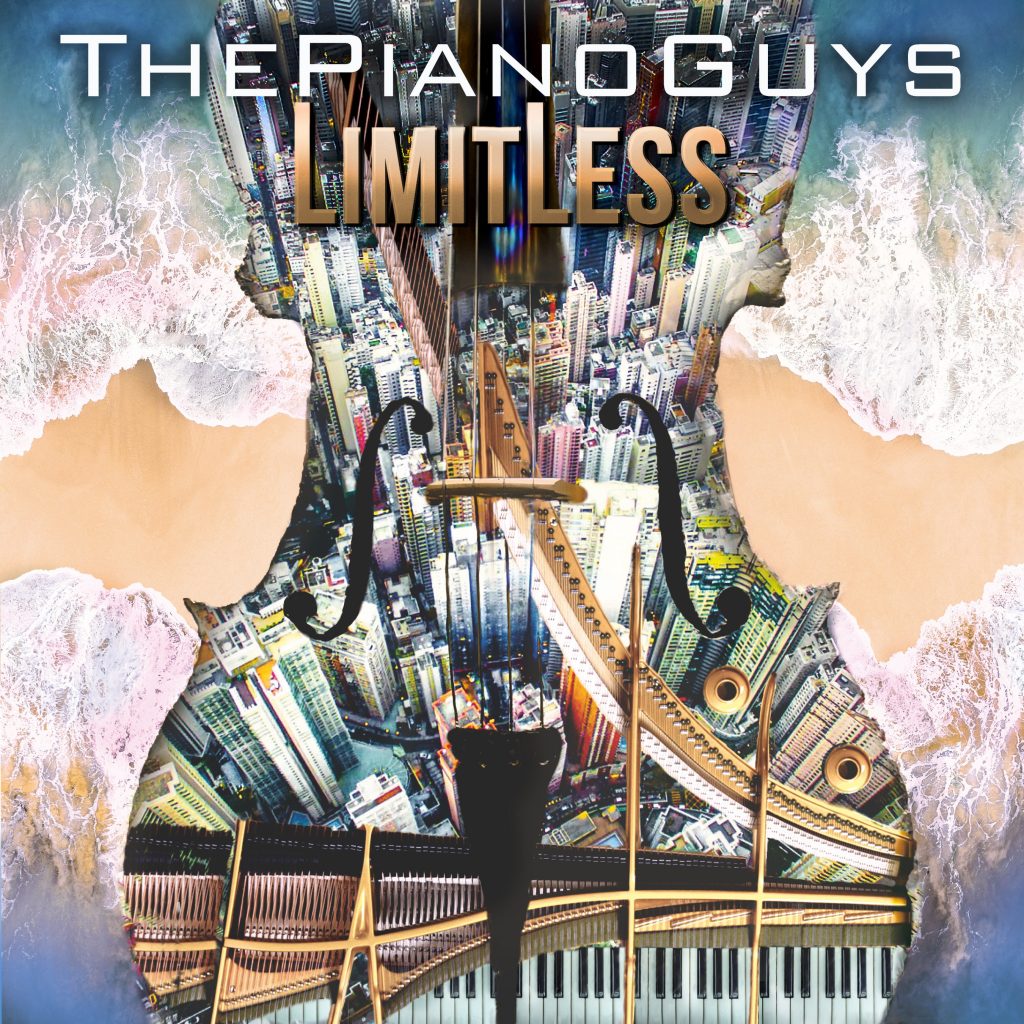 Utah sensation The Piano Guys return with an all-new album Limitless (Portrait/Sony Music Masterworks) on November 9 and available for preorder now.  On Limitless, The Piano Guys showcase their talent for reinventing the music of any genre, from contemporary pop and rock hits to classical compositions, Hollywood scores and even never-before-heard originals.  In addition to today's preorder, the group debuts a never-before-heard song from their forthcoming album, "In My Blood/Swan Lake," a highly-inventive pairing of Shawn Mendes' hit single with an iconic Tchaikovsky piece.  "In My Blood/Swan Lake" is one of six tracks included with album preorder – available everywhere now.
"As we go through life's cycles, sometimes we face the sun and sometimes we face stars that stretch on forever. We may extend our reach so far away from us at times that we forget we only need to look within to rediscover who we actually are and soar. We are limitless. We hope that's the way this music makes you feel." – The Piano Guys
Having amassed over 2 billion audio streams worldwide for their genre-defying renditions, The Piano Guys return with yet another one-of-a-kind album.  Limitless, a 13-track collection, includes their take on the latest pop hits, including a new recording of Shawn Mendes' hit single "In My Blood" as well as their previously released cover of Ed Sheeran's "Perfect," a fan-favorite that has garnered over 14 million views on YouTube alone.  Expanding their reach far beyond the American pop music scene, the foursome are also taking on K-pop with their covers of "DNA" and "Epiphany" from global K-pop superstars BTS.  Known to bring music of different genres together for a sound all their own, Limitlessalso features their mash-up of The Chainsmokers' Coldplay-featuring hit "Something Just Like This" with Franz Liszt's "Hungarian Rhapsody No. 2."  Rounding out the collection are recent favorites from the award-winning film The Greatest Showman ("Rewrite the Stars" and "A Million Dreams") as well as never-before-heard original compositions ("Limitless," "North Cape," "First Dance," and "Miracles"), culminating in a diverse new album that's sure to have multigenerational appeal.
The Piano Guys – Steven Sharp Nelson, Jon Schmidt, Al Van der Beek and Paul Anderson – became an online sensation with their immensely successful series of strikingly original self-made music videos, showcasing their highly inventive take on some of music's biggest hits.  Now with over 2 billion audio streams worldwide, six No. 1 albums on Billboard's classical chart, 1.5 billion video views on YouTube, sold-out concerts around the globe and a massive social media following, The Piano Guys continue to break barriers on their latest album Limitless, their seventh full-length studio album for Sony Music Masterworks.
The Piano Guys – Limitless Tracklisting:
Something Just Like This/Hungarian Rhapsody No. 2 (The Chainsmokers & Coldplay/Liszt)
Rewrite the Stars (The Greatest Showman)
A Million Dreams (The Greatest Showman)
In My Blood/Swan Lake (Shawn Mendes/Tchaikovsky)
Limitless (Original)
DNA (BTS)
Walking the Wire/Largo (Imagine Dragons/Händel)
Perfect (Ed Sheeran)
Epiphany (BTS)
Flicker (Niall Horan)
North Cape (Original)
First Dance (Original)
Miracles (Original)
THE PIANO GUYS – 2018-2019 TOUR DATES
| | | |
| --- | --- | --- |
| DATE | CITY, STATE | VENUE |
| Thurs, November 8 | Saint George, UT | Tuacahn |
| Fri, November 9 | Saint George, UT | Tuacahn |
| Sat, November 10 | Saint George, UT | Tuacahn |
| Mon, November 26 | Jacksonville, FL | Florida Theatre |
| Tues, November 27 | Fort Myers, FL | Barbara B Mann Performing Arts Center |
| Wed, November 28 | West Palm Beach, FL | TBA |
| Thurs, November 29 | Clearwater, FL | Ruth Eckerd Hall |
| Fri, November 30 | Orlando, FL | Bob Carr Theater |
| Sat, December 1 | Atlanta, GA | Cobb Energy Performing Arts Centre |
| Tues, December 4 | Cleveland, OH | KeyBank State |
| Wed, December 5 | Columbus, OH | Palace Theatre |
| Thurs, December 6 | Indianapolis, IN | Murat Theatre at Old National Centre |
| Fri, December 7 | Detroit, MI | Fox Theatre |
| Sat, December 8 | Chicago, IL | The Chicago Theatre |
| Mon, February 18 | Lakeland, FL | Youkey Theatre |
| Tues, February 19 | Birmingham, AL | Alabama Theater |
| Wed, February 20 | Greenville, SC | The Peace Center |
| Thurs, February 21 | Durham, NC | DPAC |
| Fri, February 22 | Richmond, VA | Altria |
| Sat, February 23 | Norfolk, VA | Chrysler Hall |
---
Don't forget to follow our Spotify Playlist: