Friction releases new 12-track album 'Connections'
|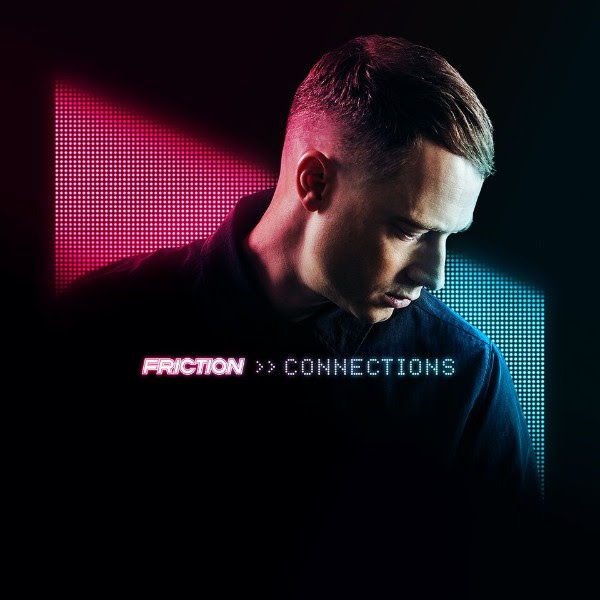 Multi-award winning drum & bass producer, Friction, has unveiled his brand-new album, the dynamic 12-track production 'Connections' which is out now.
The Brighton-born DJ, who has cemented a reputation as one of the most adept artists in the scene, laces the release with a wide range of eclectic records, including the ferocious 'Ultrafunk', a rippling dnb sizzler with Friction's long-time friend-turned-collaborator, Metrik. Displaying his diversity across the album, Friction teams up with acclaimed vocalist JP Cooper on 'Dancing', one of the few tracks to have already been released as a single, before launching into the more high-tempo nature of 'Killing Me' with Rothwell.
Packing in further collaborations with the likes of Jem Cooke – whose silky vocals lace 'Commotion' – as well as Riko Dan and Tantrum Desire on 'Stinker', the album is released on Friction's very own label, Elevate Records.
The release of the 'Connections' album will see Friction take his thunderous sounds to various worldwide locations with a huge album tour, which includes dates across Spain (Sevilla), Germany (Cologne), France (Toulouse), and a run of dates in Canada and USA. Kicking things off across the UK with several nationwide events, the tour will run over the course of two and a half months, ending with a show on 24th November in Nottingham.
Having hosted his own drum and bass show on BBC Radio 1 and 1Xtra, Friction has also produced under his alter-ego's name FineArt, focusing more on bassline and house, where he launched Maraki Records alongside My Nu Leng.
A true juggernaut of the drum & bass world, the British producer's remix credits include a wealth of star-studded names, including Wretch 32, Childish Gambino, Example, Maverick Sabre and Feed Me.
Tracklist:
01 Connections
02 Commotion (feat Jem Cooke)
03 Ultrafunk (feat Metrik)
04 Dancing (feat JP Cooper)
05 Mad In The Jungle (feat Doktor)
06 Blue
07 Fall Away (feat Indiana)
08 Running (feat Raphaella)
09 Forever Dub (feat Kiko Bun)
10 Killing Me (feat Rothwell)
11 Stinker (feat Riko Dan & Tantrum Desire)
12 All Nite
---
Don't forget to follow our Spotify Playlist: