Ariana Grande to Debut in China with 2017 World Tour
|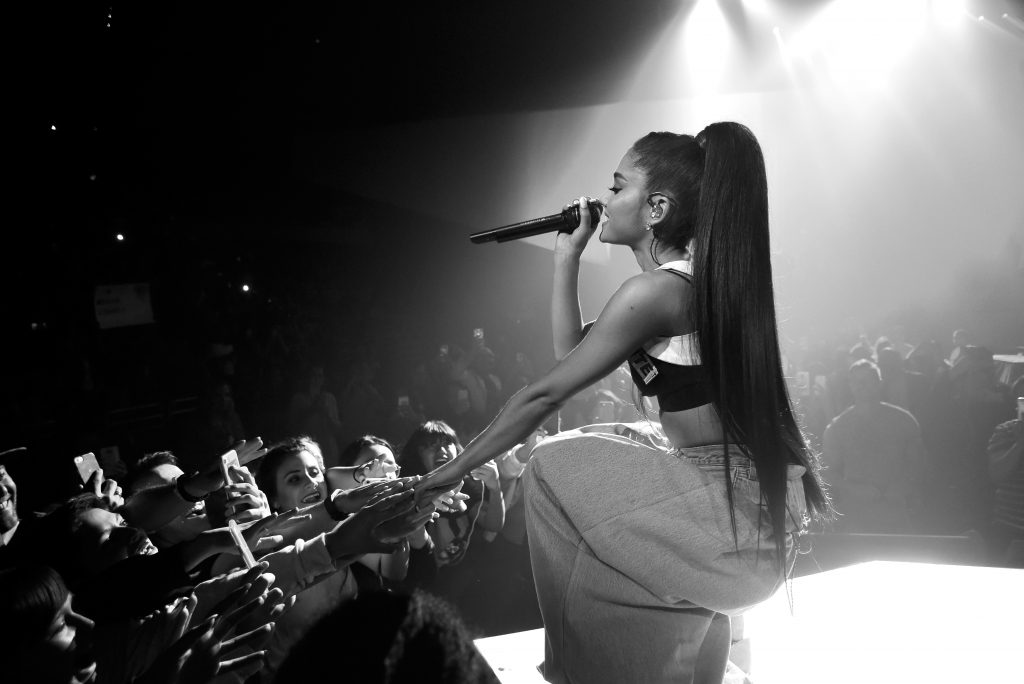 Ariana Grande is bringing her world tour to China for the first time this coming August. The multi-platinum selling and Grammy Award-nominated artist is ready to ignite this summer with her debut performance in China: 26 August Beijing, and 30 August Guangzhou.
In less than a year, Ariana Grande captured the No. spot 1, twice, on the Billboard Top 200 – first with her Republic Records debut "Yours Truly" and also with its 2014 follow-up, "My Everything." "Yours Truly" yielded the game-changing pop smash "The Way" featuring Mac Miller, which went triple-platinum, landed in the Top 10 of the Billboard Hot 100, and seized No. 1 on the iTunes Overall Top Songs chart. Meanwhile, the platinum-selling "My Everything" garnered a Grammy Award nomination for "Best Pop Vocal Album" and spawned the six times-platinum hit "Problem." Upon the single's release, Ariana became "the youngest woman to debut with over 400K sold first-week," while the song ranked as the 5th "highest digital song debut for a female artist" and 9th highest ever. Moreover, it debuted at No. 1 in 85 countries, topping the iTunes Overall Top Songs and Pop Songs charts for four weeks.  
In 2013, Ariana was named "Best New Artist" at the American Music Awards.  Other accolades followed, with Ariana winning "Favorite Breakout Artist" at the People's Choice Awards 2014, the "Young Influencer Award" at the iHeartRadio Music Awards, the "Radio Disney Chart Topper Award," "Choice Female Artist" and "Choice Single" "Problem" at the 2014 Teen Choice Awards, and more.  At the 2014 MTV VMAS, "Problem" was named "Best Pop Video" as well. 
2016 saw Ariana released her mega-anticipated third full-length album, driven by the title track, which captured No. 1 on both iTunes Overall Top Songs Chart and Top Pop Songs Chart minutes after release. The album also debuted in the Top 10 of the Billboard Hot 100, earning her the distinction of becoming the first artist to debut on the chart with the lead single from her first three albums. The album also hit platinum in China within 48 hours and it's approaching its 6th platinum now.
---
Don't forget to follow our Spotify Playlist: