Jazz Fellow Giorgi Mikadze From Tbilisi Innovates New Microtonal Sounds in Southern California Residency
|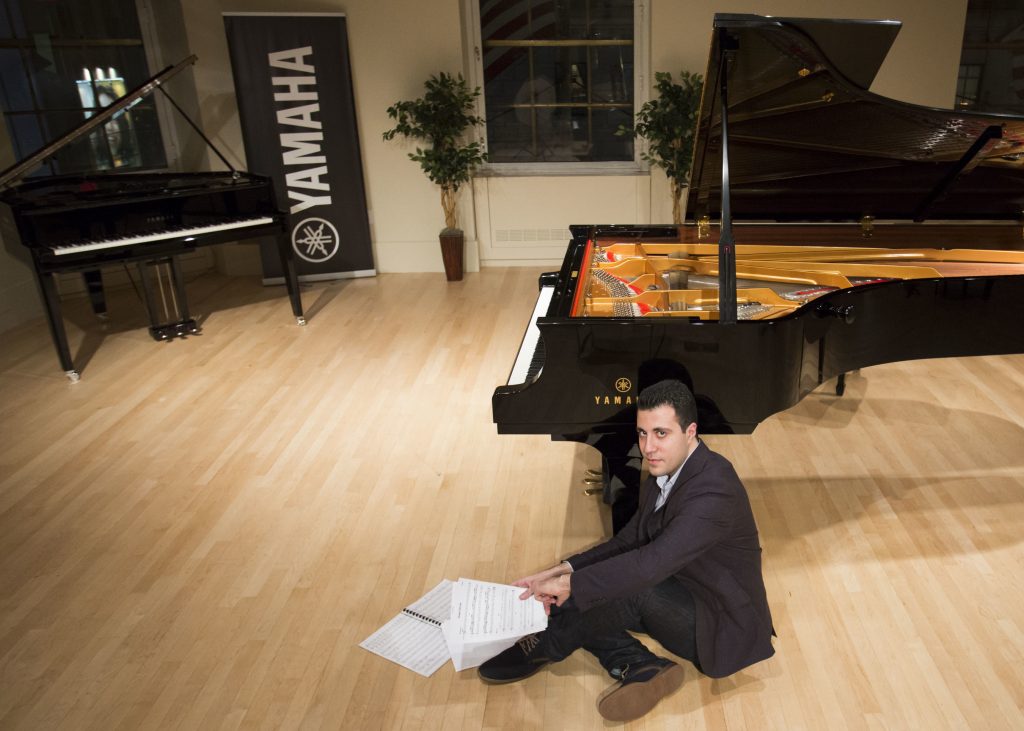 Composer, arranger, and pianist Giorgi Mikadze brings an international groove to 18th Street Arts Center's Make Jazz Fellowship. Born in Tbilisi, Republic of Georgia, Mikadze is in residence at 18th Street Arts Center till March 30, 2017. The new body of work he will develop during his time in Southern California explores the microtonalities of traditional Georgian folk music, combining it with jazz and hip-hop to achieve innovative new sounds. He will perform his new compositions in a free public concert at the Edye @ the Broad Stage in Santa Monica on Sunday, March 19, 2017.
18th Street Arts Center hosts its Make Jazz Fellowship annually with support from the Herb Alpert Foundation. This award to honor and support jazz artists is awarded to an emerging jazz composer, and includes a three-month, fully funded residency and a culminating performance, as well as opportunities to lead master classes. This opportunity offers critical support for the artistic evolution of young Jazz artists who are establishing future directions for this unique American art form.
During his residency, Giorgi Mikadze will continue his ongoing exploration of the microtonalities of traditional Georgian folk music and integrate those structures into new musical motifs, often mixing with Jazz, Funk, Fusion, R&B, African tribal music and hip-hop grooves. Mikadze will also demonstrate his innovative compositional process with aspiring musicians through a series of master classes with composition students in the UCLA Department of Ethnomusicology, and with high school musicians in LAUSD schools through the UCLA Center for the Art of Performance.
Giorgi Mikadze will present the new body of work in a culminating performance at the Edye Second Space at the Broad Stage, titled Georgian MicroJamZ. This live concert is free to the public and will take place on Sunday March 19th, at 7pm. Mikadze will be accompanied by musicians trained in microtonal music and Jazz forms, including Berklee College of Music professor and noted guitarist Dave Fiuczynski, rising star bassist Mono Neon, and drummer Sean "Chopz" Wright. The event is free but space is limited.
---
Don't forget to follow our Spotify Playlist: