Teenage guitar sensation Aaron Keylock will release his debut album
|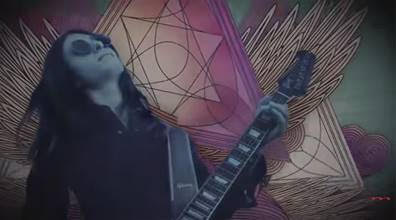 Before releasing an official single he has already been highly touted as one of the UKs hottest acts to watch out for; Kerrang! declared him the "New Solo Superstar" in the 2015 Fresh Blood List (Alongside PVRIS, Slaves, SHVPES, Qween Kwong & Knucklepuck); at Bloodstock 2014 Metal Hammer wrote "It's ludicrous that someone as talented as Aaron Keylock is a mere 16 years old but if anyone can shred like Gary Moore, this young buck can." Total Guitar called him one of 2016s 'Ones to Watch' after seeing him at Dot to Dot saying "TG caught his set and we walked away with our brain thoroughly melted", Classic Rock included him in the Sounds of and Class of 2015 and have called him "blistering" and a "precocious talent".
He picked up the guitar aged 8 and by the age of 11 he was rocking the clubs in his hometown, Oxford. Already a young road rock warrior with hundreds of shows under his belt; at age 12 he was arguing with club doormen who wouldn't let him into venues he was booked to play, he performed at the historic Jazz Cafe and Alexandra Palace in London as well as the Ace Cafe. He's played Biker rallies across the UK where Harley Davidsons would screech on the stage around him, filling the room with smoke during the gigs.
By the time he was 13 years old he was playing every night of the week and met modern guitar icon Joe Bonamassa who gave the young Aaron advice from his time as a young guitar hero; aged 14 he was bundled out of the backdoor of the Camden Blues Kitchen as the London Riots raged across the city; at 16 he supported US rockers Blackberry Smoke on their 'Leave A Scar' UK tour, bedding down in shops after each show with one night sleeping in a workshop surrounded by motorbikes, rifles, snakes and a 9 foot python.
The Bloodstock Festival crowd head-banged to Against The Grain in 2014 and at Download 2015 he played to a squeezed to capacity tent. Since then, he has gone back on tour with Blackberry Smoke for the 2016 'Like An Arrow' tour, been on the road with The Answer, The Cadillac Three, The Graveltones, Wilko Johnson, Joanne Shaw-Taylor and Dan Patlansky as well as blistering sets on the 2015 festival circuit at Dot to Dot and Ramblin' Man.
The young gunslinger headed to LA to record Cut Against The Grain in 2016 with producer Fabrizio Grossi who has previously worked with Alice Cooper, Dave Navarro, Slash, Ice-T, George Clinton and Zakk Wylde. The album highlights a prodigious young British rock talent completely at one with his guitar, blasting out his first songs with a raw and powerful attitude. He showcases Americana tinged slide rock guitar in tracks such as Against The Grain, Down and Sun's Gonna Shine whilst flashes of Gary Moore haunt the epic Just One Question and All The Right Moves.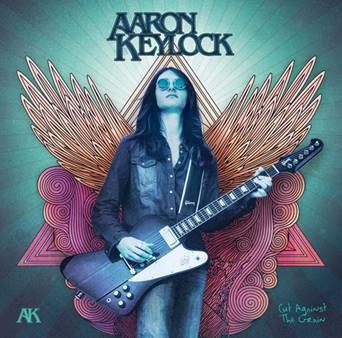 Talking about the album Aaron reflects; "Just One Question was probably the first song I ever wrote when I was 13. Musically and lyrically it was just a blues song and it's funny to think it's still with me and that I've been playing it for almost 5 years!" Continuing he adds "Against the Grain was penned about 3 years ago now and has grown on the road; I had a Led Zeppelin style riff, mixed it with some Johnny Winter vibe and stamped my own style on it." Crowd favourite Medicine Man was the first song he ever demo-ed whilst the hints of Rory Gallagher on All The Right Moves is a lightning rocker that's fast becoming a live favourite.
Down has 3 different time signatures and oozes positivity about keeping strong and believing in yourself, That's Not Me was inspired by The Faces and No Matter What The Cost is an expressive nod towards the Allman Brothers . "I guess what I've always loved about Rock n' Roll is that you're free to express yourself in many ways and to use many guitar techniques to convey different emotions…My influences really vary!" he adds.
"Falling Again was a song I wrote about trying to find my way through rock n roll as a 16 year old kid and Try is about feeling lost and trying to find somewhere that felt like home. I guess growing up in a small village in Oxfordshire and being the one 70's inspired long haired hippie kid kind of influenced me as songwriter trying to find something to say."
Things have been building momentum and in Cut Against The Grain, Aaron Keylock is set to launch himself on the world full throttle.
---
Don't forget to follow our Spotify Playlist: