GAS – box o Out October 28
|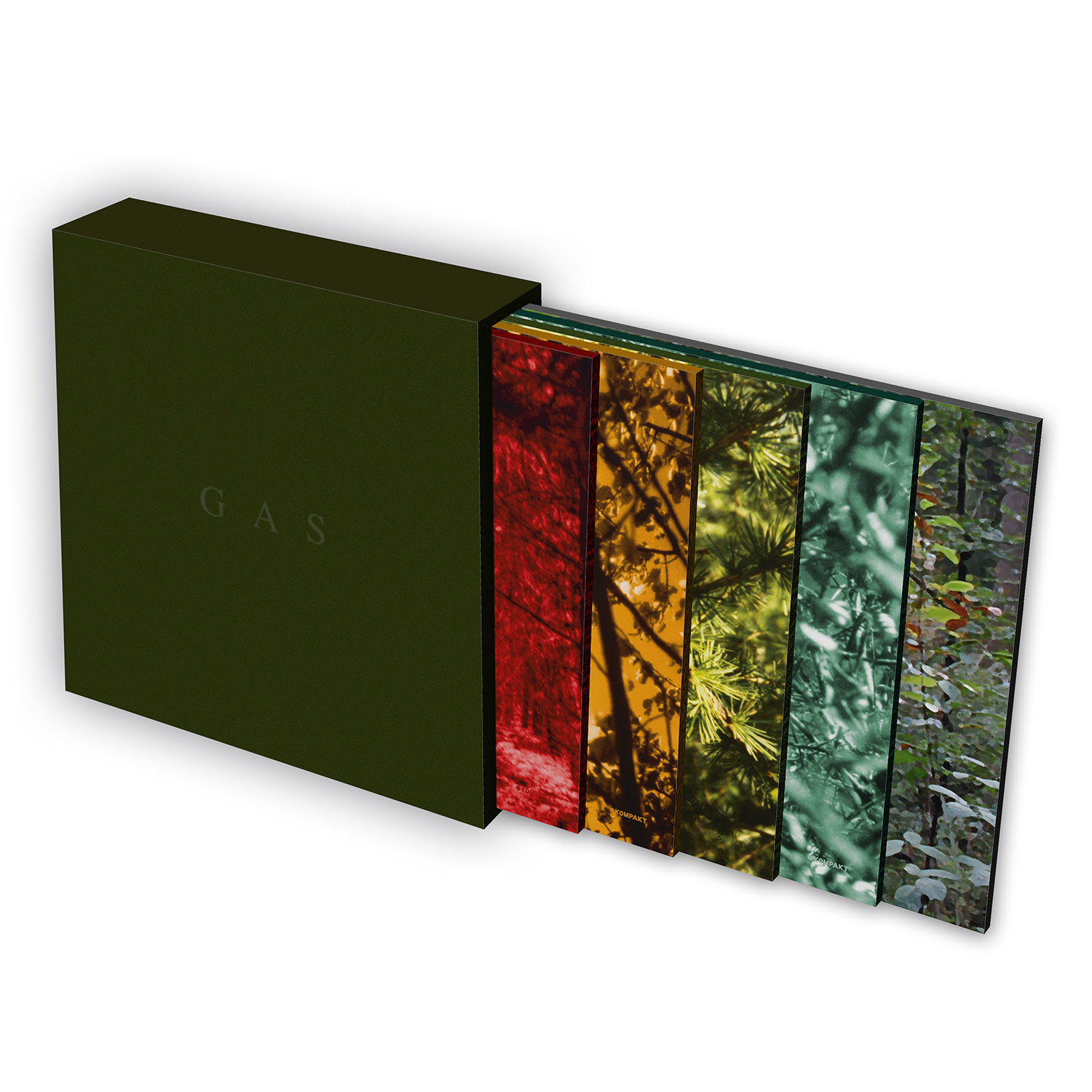 Wolfgang Voigt is a man of many means and monickers, having engendered a unique take on electronic expressionism across multiple media – from riotous early 90s acid to cyber-folkloristic techno or the abstract drama of his current Rückverzauberung project, a pioneering vision to be found on vinyl, canvas or flickering screens. Ranking among of the most dense, hypnotic, atmospheric recordings in his oeuvre, the GAS releases have since become internationally recognized classics with a cult following, hailed as "a wondrous high point in the history of electronic music" (Pitchfork) and "some of the most influential albums of the 90s" (The Guardian).
From foggy dub techno to anthemic electronica and loop-based ambient techno, the list of acts, tracks and even genres influenced by the full-lengths and EPs crafted under the GAS umbrella between 1995 and 2000 seems endless, giving these long sold-out original releases even more of a near-mythical quality. Following the much-acclaimed (and out-of-print) retrospective NAH UND FERN from 2008, Kompakt has decided that it's high time for a reissue that features the core GAS albums originally released by the legendary Mille Plateaux imprint in the 90s – the records that introduced the project's trademark sound between Schönberg and Kraftwerk, Wagner and the bassdrum, "an endless march through the underwoods of an imaginary, misty forest and into the disco."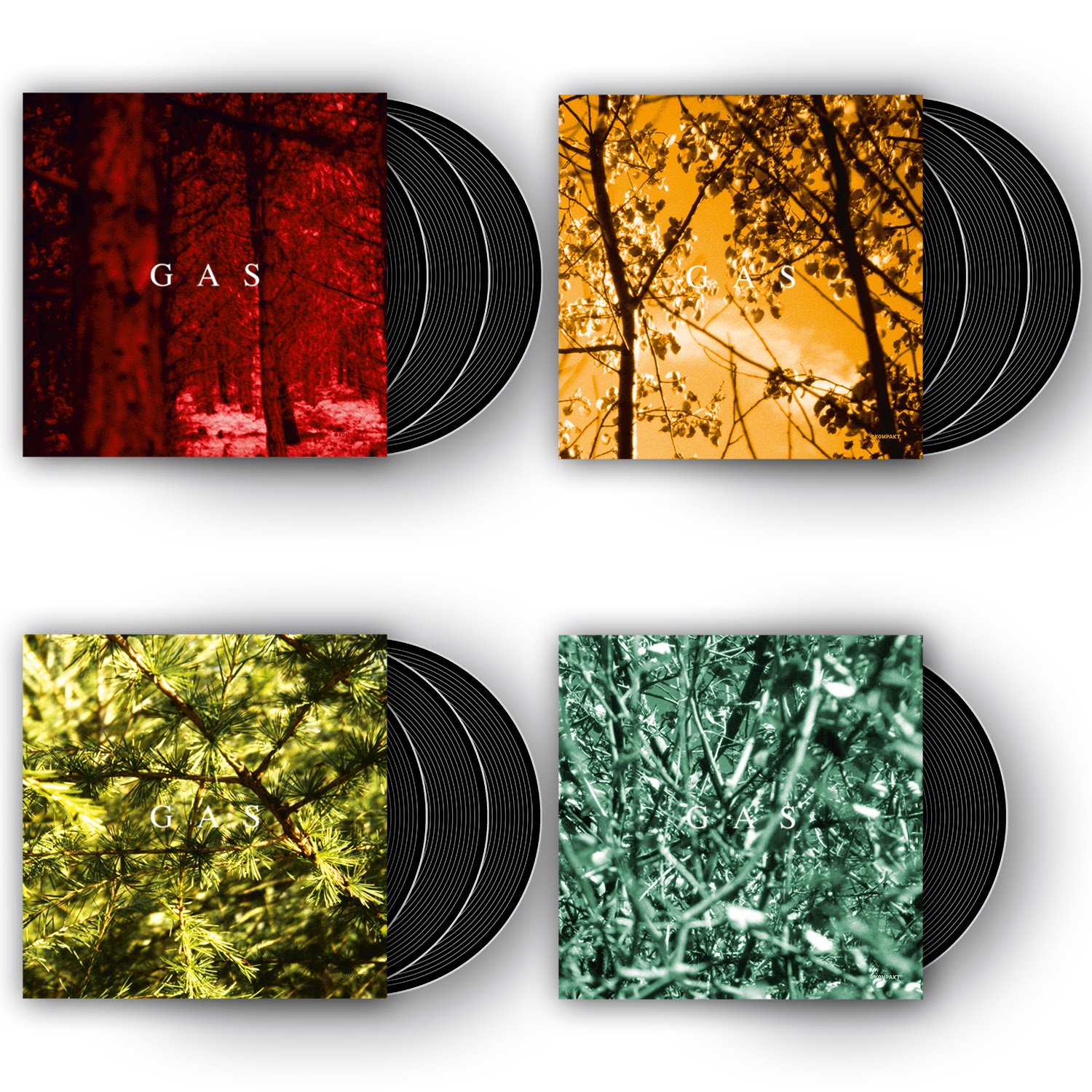 Inside this comprehensive anthology, listeners will experience ZAUBERBERG (celebrating the 20th anniversary of this essential album), KÖNIGSFORST, POP and the sought-after OKTEMBER 12″, all together available as luxurious 10LP+4CD edition. GAS BOX is the most comprehensive version of these releases ever: the vinyl features edits that were previously unavailable on wax – with each album being presented as 3LP pressing (instead of the original 2LP pressings), for extended playtime and superior sound quality, finally released the way this music was intended to to be heard. This highly collectible box set comes with an art-print book featuring newly processed and previously unreleased photography from the Königsforst woods around Cologne, in the style of the legendary, trail-blazing GAS artwork.
GAS BOX is to be considered as the definitive take on a unique sound cosmos and an extraordinary period of music. An essential outing for every serious fan of electronic music.
---
Don't forget to follow our Spotify Playlist: