Italian Alt/Prog Metal Band Klogr to Release Environmental Awareness Concept Album 'Black Snow'
|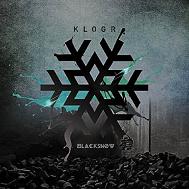 Italian metal band Klogr is a massive force to be reckoned with. Recognized around the globe for melding their heavy alternative and progressive influences, the band captivates fans with a fresh sound currently missing from the metal world. Today, it seems the term "progressive" has become synonymous with a cookie cutter polyrhythmic sound-effect-laden mess, and the days of thought-provoking heavy bands are in the past. Those fans missing the resonating choruses, conceptual song-writing, dynamic music, and a sound that truly cannot be categorized will be pleased to find Klogr fitting amongst their new favorite groups.
U.S. music fanatics can soon enjoy the sounds of Klogr, with the release of their powerful upcoming full-length album Black Snow hitting stores on April 29, 2014 via ZETA FACTORY for physical and Believe for digital. Recorded between Zeta Factory and Green River studios, the album was produced by Klogr frontman and mastermind Rusty and Tancredi Barbuscia. Black Snow will be released in a special digital edition including the band's 2011's Till You Turn EP and Ground Zero 11-11-11 Live.
An immense anathema against the destructive acts operated by human kind, Black Snow delivers colossal tunes supported by flawless production. The album is a powerful work of raw rage— reaching towering and aggressive points while leaving room for beautiful, charismatic melodies and hypnotic atmospheres. The lyrics on Black Snow are about a broken world where a prompt reaction is mandatory and there's no room for hesitation, faking or excuses.

This concept comes as no surprise, as Klogr actively supports the international organization Sea Shepherd in defense and protection of marine wild-life along with artists like Aerosmith, Red Hot Chili Peppers and Gojira, to name a few. Frontman Rusty states, "Man has contaminated everything and his contamination was not always a positive thing. What was meant to be evolution is revealing itself to be an environmental and intellectual pollution heading toward self-destruction."
Black Snow track listing:
01. Zero Tolerance
02. Refuge
03. Draw Closer
04. Hell Of Income
05. Life is Real
06. Heart Breathing
07. Failing Crowns
08. Guilty and Proud
09. Plunder
10. Room to Doubt
11. Severed Life
12. Ambergris
---
Don't forget to follow our Spotify Playlist: