Crossing Paths with Bowie, McCartney, and Gabriel on Video Games
|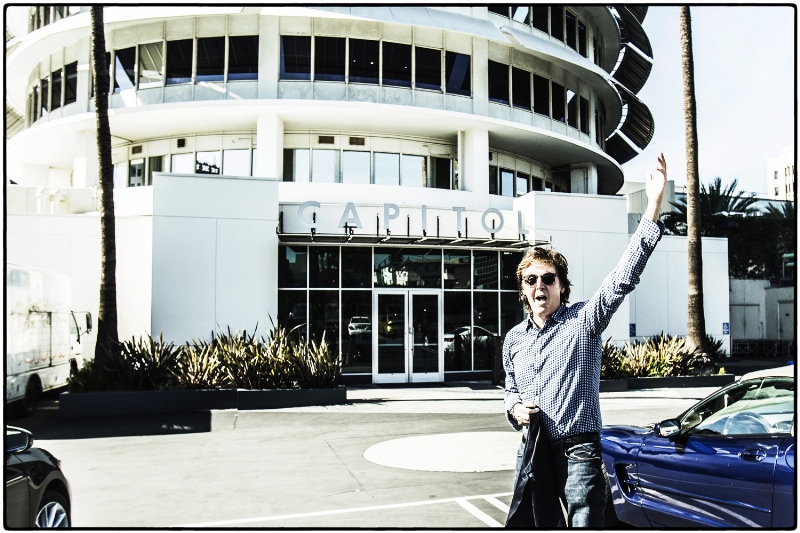 We now live in a world where technology greatly establishes its dominance by taking up most of our time. To a certain degree, we've all become slaves to our gadgets, as well as other advancements of the modern era. Even though these statements connote a somewhat negative idea, we can't deny the fact that technology makes our lives easy, not to mention fascinating.
Part of technology's charm lies on how it made the world accessible. Today, we get information in the fastest, most convenient way possible. This availability also opens doors to more intriguing prospects, things we've previously only dreamt about. Take rock icons of the past, for instance.
Nowadays, we often resort to "reviving" music artists' classics on talent shows such as The X Factor, American Idol, and the likes. We listen to up-and-coming singers as they perform these hits in hopes of surviving another week in the competition. Sometimes, we even see how these reality talent shows mold their contestants' facade into the likeness of a David Bowie, a Paul McCartney, or a Peter Gabriel. But aside from all these new wave of television personalities, rock legends cross paths with the habitually wacky, sometimes unpredictable world of video games.
Put it this way, if reality TV shows like American Idol and The X Factor have a console version and an online gaming platform, respectively, it shouldn't come as a surprise that the Bowies, the McCartneys, and the Gabriels have theirs. For some developers, it's a tribute to these artists, a way of saying "thank you" for all their contributions. For others, it's a way of continuing their legacy, even in the most trivial of methods. Having said that, here's a look back at retro games featuring David Bowie, Paul McCartney, and Peter Gabriel you might want to play on console emulators soon.
Omikron: The Nomad Soul – Sega Dreamcast
The late great David Bowie had a storied career. He created popular art that will surely transcend time, even the most complex norms of music. But not many people – including fans – know of Bowie's venture into console gaming. His image was used in a 1999 Sega Dreamcast game called 'Omikron: The Nomad Soul'. Though he only played a small part in its development process – and was unable to add his signature monomania, one of the game's characters will give David Bowie fans goosebumps.
Give My Regards to Broad Street – Commodore 64 and ZX Spectrum
Paul McCartney is bona fide Renaissance man. Apart from being one of the significant brains behind The Beatles, he's also a closet philanthropist and an unprofessed video game developer, among others. Macca envisioned a game for the Commodore 64 and the ZX Spectrum, based on his over-and-done 1984 film, 'Give My Regards to Broad Street'. The game's premise may be shallow, clichéd even, Paul McCartney left behind a video game relic that features finding lost master tapes and bringing the band back together. Sounds eerily familiar, indeed.
Xplora 1: Peter Gabriel's Secret World – PC
As part of the creative process of his 1992 studio album 'Us', Peter Gabriel tried his hand on a then-innovative multimedia scene with the consequent release of the 1993 game Xplora 1: Peter Gabriel's Secret World. The point-and-click PC game was a blunt imitation of a groundbreaking, interactive adventure title called 'Myst'. While both computer gaming and music fans didn't receive the digital endeavor well, his ninth studio album, the aforementioned 'Us', was considered a cult classic.
---
Don't forget to follow our Spotify Playlist: