Charley Young Releases New Album
|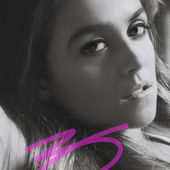 Charley Young, the unstoppable Southern Girl with New York City Grit, announces September 13, 2016, as the release date for her new album, Phoenix Rising. Charley's debut single Phoenix Rising offers equal measure of grit and melody. Its haunting electro-beat and mystical sound are as magical and radiant as the symbolic bird itself.
At the core of the project, is the singer's own journey and the debut single sets the tone for the rest of the album. The EP features the titles Phoenix Rising, All of You, Believe, and Night Drive. The title track is now available for download on iTunes.
Actress, Singer, Songwriter and a Southern Woman with New York City Grit. She has performed on Royal Caribbean Cruise Lines, in the White House, and at the Austrian Embassy in Washington, D.C. Charley's acting career includes credits in theatre, musical theatre, and independent film. Charley has appeared in the Hollywood Fringe Festival, the Autry, and most recently on Saturday Night Live.
---
Don't forget to follow our Spotify Playlist: