Barry Gibb To Release First Solo Album Involving New Material
|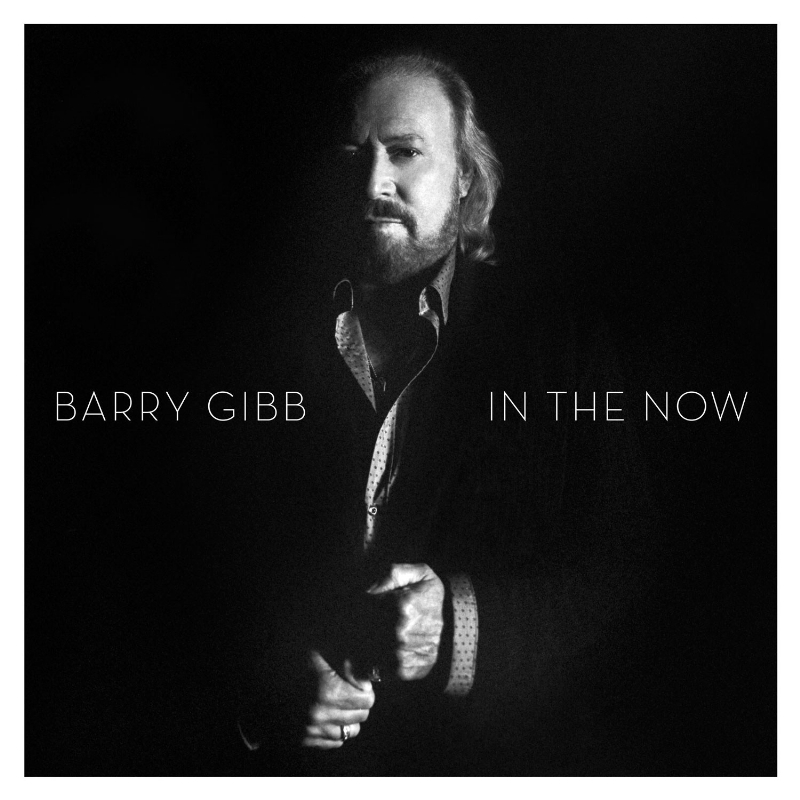 Columbia Records has announced legendary Grammy award winning singer/songwriter/producer Barry Gibb will release his first solo album involving new material, In The Now, on October 7. The surviving member of one of music's most successful and revered bands, the Bee Gees, (formed with his brothers Robin and Maurice), Barry has kept In The Now a family affair, writing all the songs with his sons Stephen and Ashley.
In keeping with the spirit of celebrating this momentous occasion as it happens, Barry and his band will also be opening the doors to the legendary Hit Factory Criteria studio in Miami, Florida, for one day only – August 20 – to celebrate the pre-order of In The Now and perform never-before-heard material from the forthcoming album as well as classic Bee Gees songs.
Produced by Barry and co-producer John Merchant, In The Now is only the second solo effort of Gibb's career and his first album of all new material since the Bee Gees final studio album in 2001. The new album is an impassioned solo effort that signals a welcome return of one of the most identifiable and versatile voices in the history of rock, pop, and R&B. The 12-track album was recorded in Miami with the same gathering of accomplished musicians Barry assembled for his acclaimed 2014 solo tour.
In signing with Columbia Records for the first time in his career, Barry stated: "This is a new chapter in my life. I always hoped one day that The Bee Gees would be with Columbia or indeed Sony, so it's a great joy for me to start again this way with such great people"
As a record producer/songwriter, Barry has been instrumental in creating milestones for other artists, ranging from Barbra Streisand's 'Guilty' album to Dolly Parton and Kenny Rogers country record 'Islands In The Stream' also, Diana Ross 'Eaten Alive featuring 'Chain Reaction' as well as Dionne Warwick's 'Heartbreaker' album.
Between Robin, Maurice and Andy, the Gibb brothers achieved 19 number one records on the Billboard charts including a phenomenal 6 in a row, equaling The Beatles record. "I will never forget my brothers; they will always be a part of everything I do. Our dream came true."
Barry returned to live performing in 2013-2014 with the Mythology Tour, celebrating the Bee Gees anthology release of the same name as a tribute to his three brothers. The acclaimed tour included shows in Australia, New Zealand, England, Ireland, and The U.S., garnering an outpouring of affection and critical praise from around the world.
---
Don't forget to follow our Spotify Playlist: