Disco pioneer Giorgio Moroder returns to Casabalanca Records
|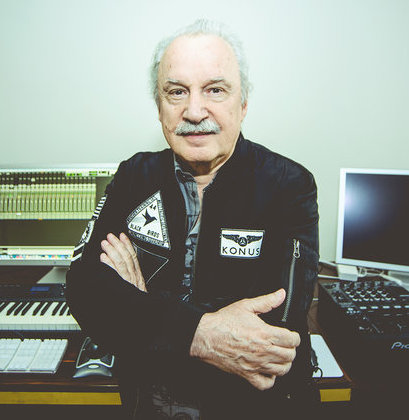 Academy Award- and GRAMMY Award-winning pioneer of disco, Giorgio Moroder, has returned home to Casabalanca, the label where he first launched his dancefloor revolution. The 76-year-old electronic music legend is already gearing up to release music later this summer.
In 1977, Moroder made history with "the first disco hit entirely produced with a synthesizer," Donna Summer's "I Feel Love." That same year, he released his Casablanca Records debut, From Here To Eternity, which paved the way for house music's eventual emergence. He would release three more albums on the label, including Love's In You, Love's In Me and E=MC².
Moroder has enjoyed a second dancefloor renaissance in the 21st century. He guest-collaborated on Daft Punk's Grammy Award®-winning Random Access Memories in 2013 and landed main stage festival spots at HARD Festival and more. It culminated on 2015's Déjà Vu, which bowed at #1 on Billboard's Dance/Electronic Albums Chart and featured collaborations with Britney Spears, Charli XCX, Sia, Kylie Minogue, and more.
---
Don't forget to follow our Spotify Playlist: