BIGCHILL to Release Album on Beats Broke
|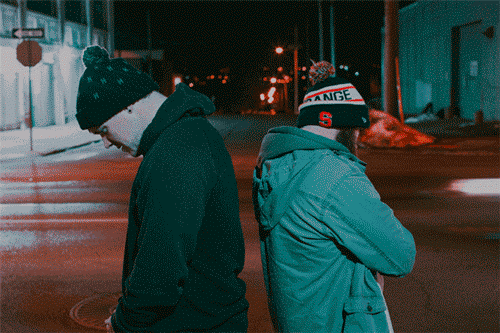 Hip-hop group BIGCHILL (Max Fischer & Live Minds) are scheduled to release their self-titled full-length album BIGCHILL, Tuesday, May 17th, 2016 on Beats Broke based in Austin, Texas. Fischer, who released The Tape Over in collaboration with Downtown James Brown in 2014, has most recently collaborated with Live Minds, formerly of the group Purveyors of Conscious Sound, both based out of Omaha, Nebraska. While Live Minds has experienced local notoriety as the beat maker/producer for PCS, lyrical wordsmith Fischer has stayed relatively low key since his 2014 release.
Both artists had made intentional decisions to limit collaborations until "they found the right kind of organic sound that they couldn't help but make." Indeed, Fischer and Live Minds partnered to create a complete 16 track album with no featured artists in an attempt to create an original Omaha hip-hop sound of their own.
The first single from the Big Chill album is titled "All Up in Your Cuts," in which the two underground hip-hop students pay homage to Raekwon's Ice Cream by modeling the hook after the 1995 classic.
The video was directed and shot by Omaha filmmaker Randy Edwards intended to be a simple, boom bap, 90s-inspired hip-hop banger, the video delivers nothing short of braggadocious attitude, complex yet direct lyrics, and necksnapping beats that command listeners to nod their heads.
---
Don't forget to follow our Spotify Playlist: