Fischer Z not to be forgotten
|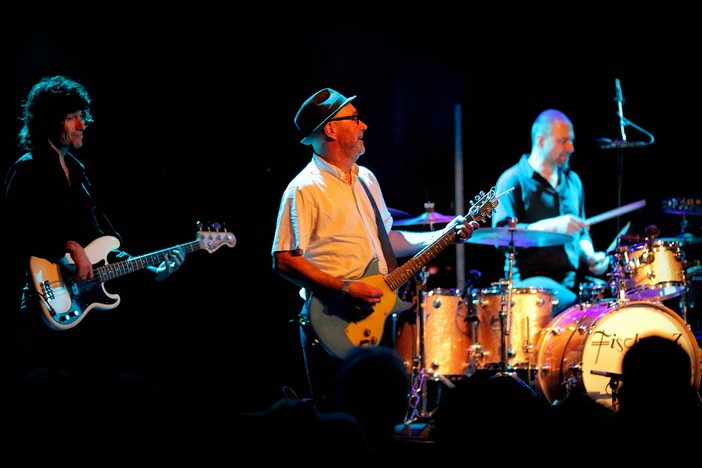 When a band, whose last hit in The Netherlands was in 1981, you might not hold out hope for selling out any venue. Enter, the exception to that thought – Fischer Z! The band's frontman John Watts still draws a full house, with a handful of hits from 1979, 1980 and 1981. If further proof was needed, it turned out Friday night sold-out at the Effenaar (Eindhoven).
Identity Circus
The support was provided by Identity Circus. The band, led by their flamboyant Italian-Dutch frontman, conjured a former elementary school in Bilthoven, in the spring of 2014 to their own rock 'n'roll-heaven, to go all out and to conquer The Netherlands. It worked, the debut single 'Wake Up' was frequently played by radio stations nationwide. The frontman Ricco Fiorito and his band, made a perfect warm up for the British band. Identity Circus was well received by the public , which is remarkable for a support act. If the band release another catchy single like 'Wake up', this will be the band to watch on the next summer festival circuit.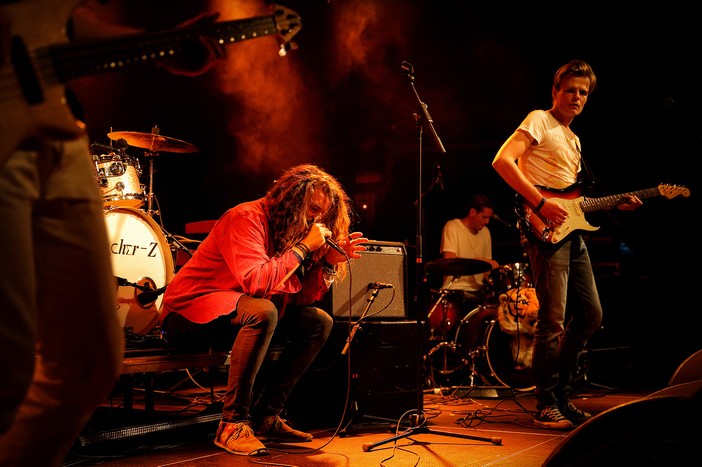 Fischer Z
Fischer Z became known in 1979, with the international hit 'The Worker'. Then releasing the album 'Word Salad' was a hit, even being re-released in 1997 under the title 'The Worker' and again in 2005 as 'Fischer Z'. Despite, the band called it quits in 1981.
The opener 'World-Go-Round' , it immediately became clear that Watts would not simply rejoice the Effenaar hall with hits and some old work, but also his latest album' This Is My Universe'. Rightly so, as the last album by John Watts, who for several years, performs as Fischer Z, is once again full of tracks that do not look out of place with the hits from the 80's. Songs like 'Just-A-Man', 'Just Like Justice', and 'Is The Love' were well received as warmly as the big hits 'The Worker', 'So Long' and set ending 'Marliese'.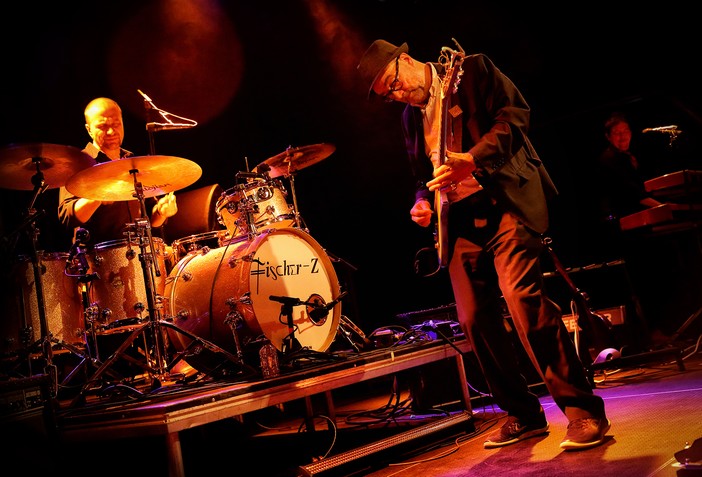 Not to be forgotten
Fischer Z is not to be forgotten, it should appear obvious the fact Watts – with his typical appearance – has passed the test of time. Consider 35 years later, Fischer Z is still hot. Watts, a month after Pinkpop in 1981 (where they performed with UB40, Madness and U2) disbanded the band, made Fischer Z perhaps even more legendary. It will hopefully not be long before the band comes back to the Netherlands with the hope of those larger sold out venues, much deserved! Those smaller venues should remain in their rear-view mirror!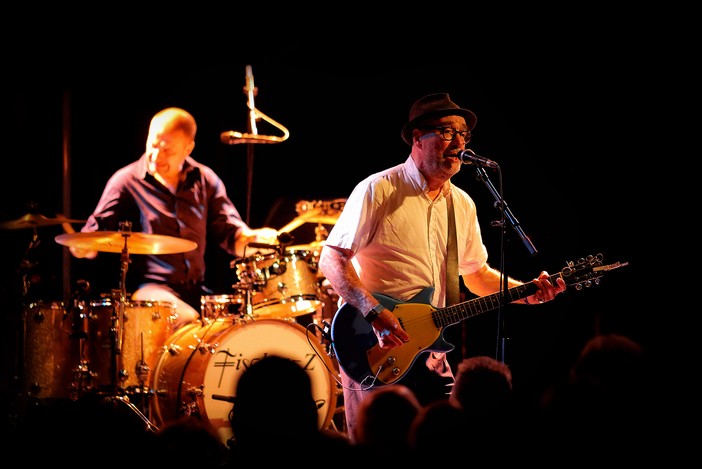 ---
Don't forget to follow our Spotify Playlist: