Depeche Mode take over London with a spectacular performance
|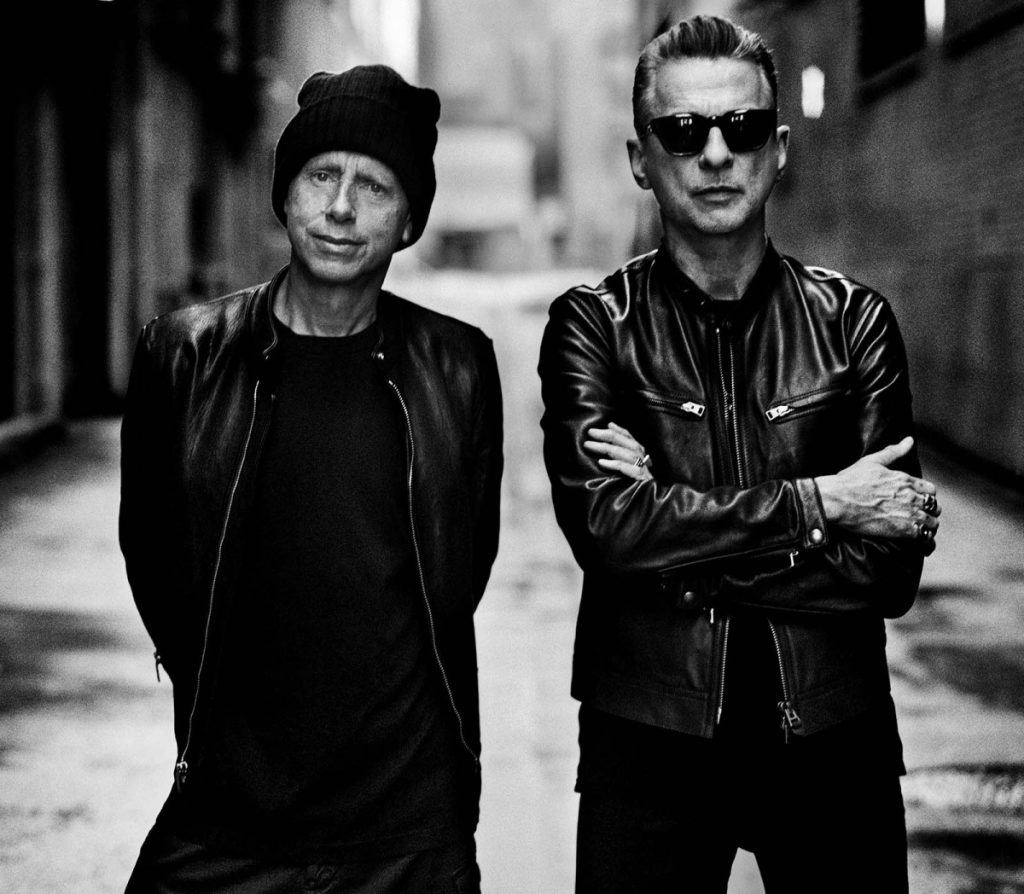 On a beautiful Saturday evening, Depeche Mode performed at London's Twickenham Stadium. It was an evening filled with electronic highlights, emotional moments and an unforgettable atmosphere. With the charismatic singer Dave Gahan and Martin Gore on keyboards and guitar, it promised an evening of musical magic. The setlist was perfectly put together with a good mix of old favourites and new songs.
The concert kicked off with a strong opening track, "My Cosmos Is Mine," and Depeche Mode quickly set the mood for the rest of the night. It was only natural that many new albums would be showcased as the tour was in support of the new album "Memento Mori". Take "Wagging Tongue," for example, also on this album. Still, not all were old jobs. The synthpop masterpiece "Walking in My Shoes" also appeared. Energy erupted from the stage and the audience was immediately drawn into the music. "In Your Room" was impressively and emotionally played, but the real spectacle was the 1984 New Wave soundtrack "Everything Count" that Depeche Mode really brought to the masses. happened in Drummer Christian Aigner gave a very energetic performance on the song, proving to be a strong driving force for the British for the first time in 25 years. The combination of Gahan's impressive vocal range and captivating melodies struck a chord with the audience. Depeche Mode once again proved why they are such an iconic band and why their music is still relevant after all these years.
The audience was also treated to the beautiful "Soul with Me", an acoustic number. This intimate moment added a new dimension to the performance and showcased Depeche Mode's versatility—a welcome change from energetic electronic tracks. Andrew Fletcher, who passed away last year, was also remembered during the concert. The song "World in My Eyes" was dedicated to him and made a massive impression on the audience. It was a tribute to a great musician and one of the founders of a legendary band. After a spectacular performance, Depeche Mode returned for an exciting encore, ending with "Enjoy the Silence." "Waiting for the Night" is played even more simply than "Violator", featuring Garne and Gore's harmonious vocals. But Absolute Strength was really the last song. Mega-hit 'Just Can't Get Enough', crowd favourite 'Never Let Me Down Again' and the night's highlight 'Personal Jesus' finally brought the hall to life. The audience also danced and sang along. Depeche Mode kept their energy up until the end. More than 40 years after its founding, it's great to see how Depeche Mode still combines classics with fresh energy and enthusiasm in 2023. 
---
Don't forget to follow our Spotify Playlist: