Lady Antebellum Joins Award-Winning Lineup at Fallsview Casino in July
|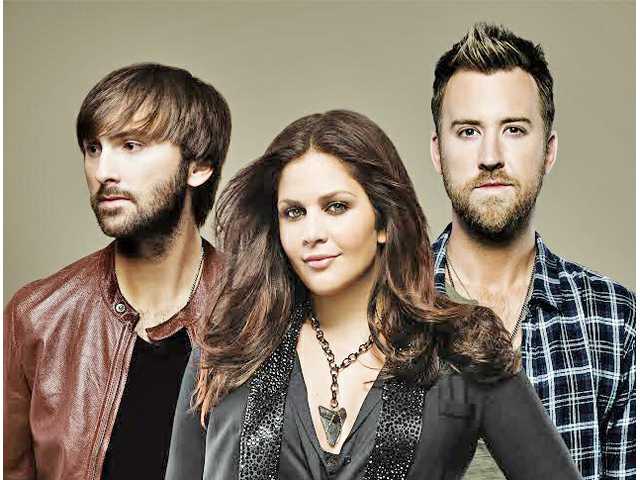 If you're 'lookin' for a good time' in a live performance get ready for an evening of incredible talent when the hit-making trio Lady Antebellum stop by Fallsview Casino for two nights in July.
The seven-time Grammy-winning band has amassed a multitude of hits and a loyal fan base worldwide. Since the band's 2006 inception, Lady A has won the "Vocal Group of the Year" honour from the CMA and the ACM three times in a row and has sold over 11 million albums worldwide. The trio has taken nine trips to No. 1 on the country radio charts and earned six Platinum singles.
Fans at the show can expect a mix of their favourite hits such as "Just A Kiss", "We Owned The Night", "American Honey", "I Run To You", "Need You Now", "Downtown" and "Bartender".
Legendary singer, songwriter and guitarist John Fogerty will shake things up – rock 'n' roll style – as part of July's lineup, featuring songs he wrote and performed with Creedence Clearwater Revival such as "Proud Mary" and "Bad Moon Rising", as well as his solo hits including "The Old Man Down The Road", "Centerfield" and many more.
With a career spanning more than 50 years, Rock and Roll Hall of Fame member Fogerty is hailed as one of the most influential musicians in rock history. Fogerty wrote, sang and produced numerous classic hits, which earned him the title as one of the 100 Greatest Guitarists (No. 40), 100 Greatest Songwriters (No. 40) and 100 Greatest Singers (No. 72) by Rolling Stone Magazine.
The complete July 2016 Performance Schedule:
| | |
| --- | --- |
| Tony Orlando | John Fogerty |
| July 7: Showtime 3:00PM & 8:30PM | July 14: Showtime 8:30PM |
| July 8: Showtime 9:00PM | July 15: Showtime 9:00PM |
| Tickets start at $30 | Tickets start at $80 |
| | |
| Songwriters Featuring Melissa Manchester | David Cassidy |
| In the Grand Hall | July 16: Showtime 9:00PM |
| July 9: Showtime 8:30PM | Tickets start at $25 |
| All tickets are $40 | |
| | Dancing Queen |
| Ti Lascio Una Canzone | July 20 – 31 (excluding July 27) |
| July 9: Showtime 9:00PM | |
| July 10: Showtime 7:00PM | July 20, 21 & 28: Showtime 3:00PM & 8:30PM |
| Tickets start at $80 | July 22 & 29: Showtime 9:00PM |
| | July 23 & 30: Showtime 3:00PM & 9:00PM |
| Lady Antebellum | July 24 & 31: Showtime 3:00PM & 7:00PM |
| July 12 & 13: Showtime 8:30PM | July 25, 26: Showtime 3:00PM |
| Ticket start at $95 | Tickets start at $25 |
---
Don't forget to follow our Spotify Playlist: