Cutting Crew teams up with Blurred Vision for short UK Tour
|
On April 29th Cutting Crew's main men, vocalist/founder Nick Van Eede and guitarist Gareth Moulton, head out with Blurred Vision as one unit to play a handful of selected UK dates. Sometimes it takes a chance meeting, sometimes a span of years, sometimes it's plain old synergy. Then sometimes it's simply that old chestnut, six degrees of separation. There's an argument for all points of view here.
When UK based Canadians Blurred Vision, founded by Iranian born brothers Sepp and Sohl Osley, met world rockers Cutting Crew it was their producer, the renowned Terry Brown, who made the introduction.
The Crew were just one of a host of luminaries that Terry had worked with. Always drawn to a cracking song – he produced the mega hit '(I Just) Died In Your Arms' amongst others – he was instinctively drawn to Blurred Vision. The two groups met through him and, regardless of age gap existed, the music was on the same page.
Fast forward to 2016 and a one off merger of like minded souls and superlative musicians…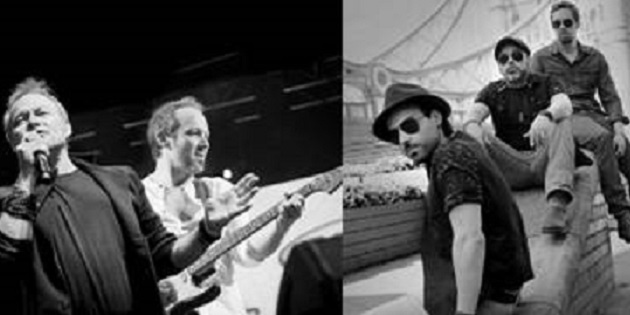 All the hits will be featured along with new material from both bands' recent albums. The dates also mark the 30th Anniversary celebration of '(I Just) Died In Your Arms'. With the first leg of the tour already on sale, subsequent dates will be announced shortly.
Cutting Crew have sold millions of records world-wide and their huge radio play continues to grow. Their new album 'Add To Favourites' has already been called the 'best of their career' (Discussion magazine). Alongside his work with the band, Nick Van Eede is an in-demand song writer with credits including Pixie Lott, Mika, Marillion and Cher amongst others.
Blurred Vision have already caused quite a stir. Their version of 'Another Brick In the Wall' led to world-wide acclaim and a ringing endorsement from Pink Floyd founder Roger Waters. Their debut album 'Organised Insanity' was hailed by Team Rock UK as "one of the best of 2015" while Record Collector Magazine praised their live show as "Stadium/Arena sound with intellectual clout".
---
Don't forget to follow our Spotify Playlist: