The truth about Lemmy told by MOTORHEAD's manager Todd Singerman
|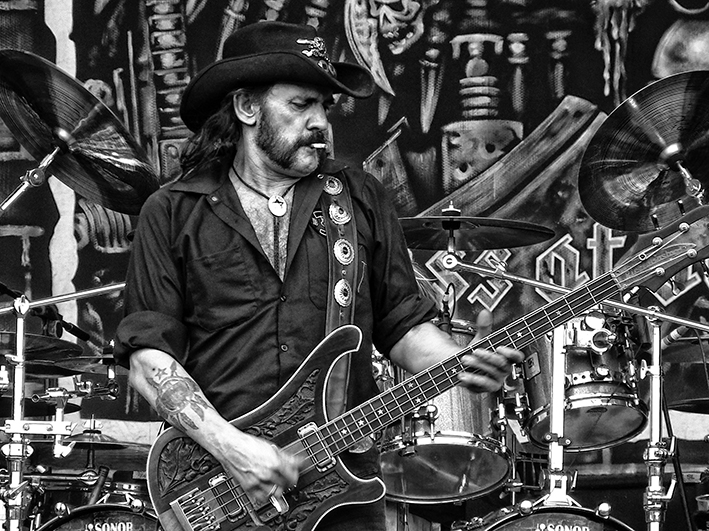 On december the 26th, after all two days before his death, Motorhead's Lemmy Kilmister was given "two to six months to live" when he was told he had terminal cancer.
The band's longtime manager Todd Singerman has revealed toThe true about Lemmy told by Motorhead's manager Todd Singerman Sky News that Lemmy went to hospital two days after his 70th- birthday party at the Whisky A Go Go club in Hollywood, California on December 13 because he wasn't feeling well. Although his doctors initially said he was fine, they decided to do a brain scan before releasing him because "his speech was seeming a little odd. We wanted to see if maybe he had a minor stroke." The scan uncovered tumors in Lemmy's brain and neck.
Singerman told Sky News on the 28th of december: "Nobody had any idea, we just learned Saturday, two days ago, that he even had cancer, and the doctor told him he had between two to six months to live. He died today as I was making calls to his bandmates Phil Campbell and Mikkey Dee, telling them to come on out so they could have a last goodbye while he was still upbeat and everything. He was feeling mighty low… He wasn't expected to die like that."
Singerman added: "Lemmy gets home from tour, we have a big birthday party for him at the Whisky A Go Go. His friends came down and played. Two days later, I could tell he wasn't feeling good, so we took him to the hospital, they release him, then after the brain scan they found the cancer in his brain and his neck… The doctor comes with the result a couple of days later and says… it's terminal."
The manager told to RollingStone.com that Lemmy reacted like only he can. "He took it better than all of us," he said. "His only comment was, 'Oh, only two months, huh?' The doctor goes, 'Yeah, Lem, I don't want to bullshit you. It's bad, and there's nothing anyone can do. I would be lying to you if I told you there was a chance.'"
Singerman initially wanted to keep the diagnosis private and announce only that Lemmy was gravely ill and needed to be left alone. "He was like, 'No, no. You go ahead and put out a press release," the manager told RollingStone.com. "I want people to know it was cancer. It's a bad thing and they should know it.' That's how he felt."
Despite Lemmy's well-documented health issues over the last two years, Singerman said the cancer diagnosis "caught everyone by surprise. Cancer was the last thing we thought he would ever have. When you think about it, he has been to every doctor and hospital around the world and nobody caught that… That comes as a massive shock."
Singerman said Lemmy's lifestyle was unlike that of any other rocker. He said: "I've been with him almost 25 years, and it was a half gallon of Jack Daniels a day, two-three packs of cigarettes and his other little favorites and that was a daily thing.
"Recently he switched over — and I still can't grasp it but he thought it was healthier — he switched over to vodka and orange."
He added: "I still always remember a great quote: Lemmy from Motorhead makes Keith Richards from The Rolling Stones look like a Golden Girl.
"This guy lived it every day and there was never a break in between.
"He was the last true rock star left, if you ask me."
---
Don't forget to follow our Spotify Playlist: