Cunard Announces Jazz Legend Herbie Hancock to Headline "Jazz at Sea"
|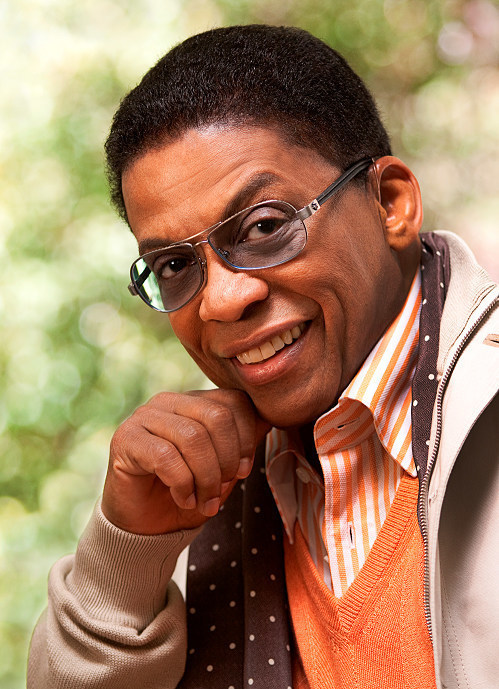 Hailed as one of the greatest jazz musicians in modern history, Herbie Hancock will headline the latest in a series of Cunard Blue Note jazz at sea-themed Transatlantic Crossings on board Queen Mary 2 in 2016. The multi Grammy Award winning star will perform three, 45-minute intimate shows in The Royal Court Theatre on board Queen Mary 2's 8-night crossing from Southampton to New York on August 1-9, 2016.
"Some members of my band sailed on the first Queen Mary 2 Blue Note voyage in November this year and had an amazing time," said Hancock. "I am really looking forward to sailing across the Atlantic on such an iconic ship and sharing some great music with everyone on board."
Herbie's career spans over five decades, writing the very first jazz album ever to go platinum and winning 14 Grammy® Awards, including Album of the Year for River: The Joni Letters. Miles Davis, one of the most influential jazz musicians of the 20th century once described Herbie as, "the step after Bud Powell and TheIonious Monk, and I haven't heard anybody yet who has come after him."
During the westbound Transatlantic Crossing Herbie will be joined by band members, drummer Vinnie Colaiuta, bassist James Genus and guitarist Lionel Loueke.
"It is such a privilege to welcome one of the greatest jazz musicians on board our flagship Queen Mary 2 as part of Cunard's partnership with Blue Note Records and Blue Note Jazz Clubs," said Richard Meadows, president, Cunard North America. "Having Herbie on board will be a pinnacle entertainment experience for our guests and for our company."
---
Don't forget to follow our Spotify Playlist: